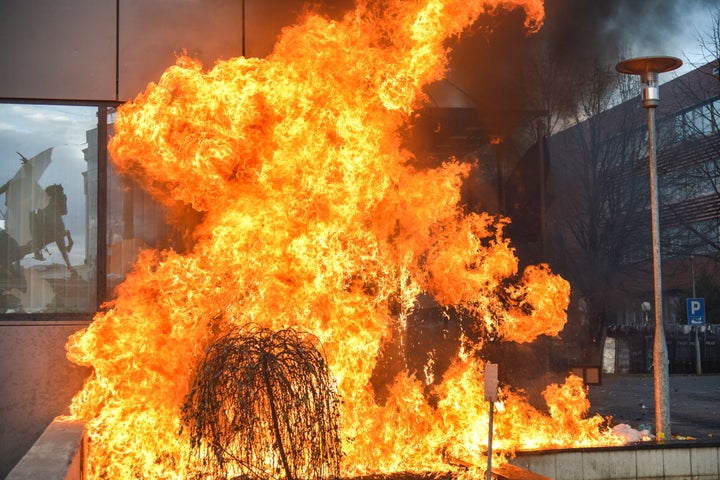 PRISTINA, Jan 9 (Reuters) - Demonstrators in Kosovo fought running battles with police and briefly set fire to government headquarters on Saturday in the latest violence in the young Balkan country over an accord with its former ruler Serbia.
The seat of government in the capital Pristina caught fire after it came under a hail of petrol bombs. Firefighters quickly doused the blaze and police used tear gas to drive back several thousand opposition demonstrators.
They were rallying against a deal brokered by the European Union to give Kosovo's ethnic Serb minority greater local powers and the possibility of financing from Belgrade.
Police pursued the protesters, who threw petrol bombs, stones and bottles and set light to an armored police car.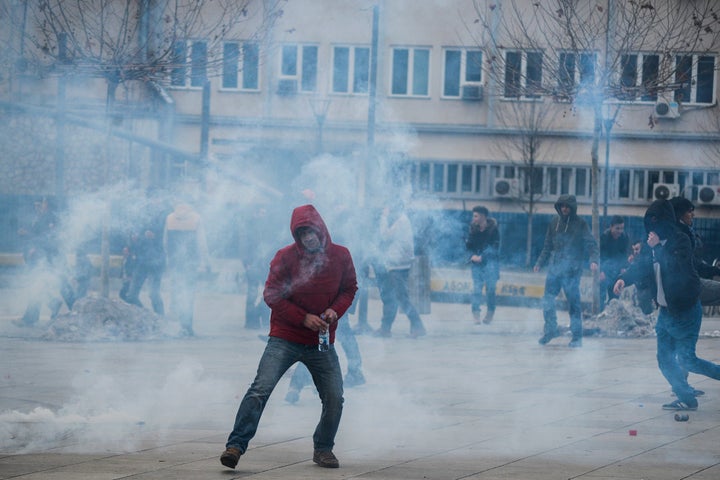 Kosovo, which is majority Albanian, declared independence from Serbia with Western support in 2008, almost a decade after NATO air strikes drove out Serbian security forces accused of killing and expelling civilians from the ethnic Albanian majority during a counter-insurgency war.
Serbia does not recognize its former southern province as independent, but both are under pressure from the EU to regularize their relations if they are to progress towards membership of the bloc.
Many Kosovo Albanians believe the accord with Serbia represents a threat to Kosovo's hard-won sovereignty, now recognized by more than 100 countries including the major Western powers.
Protests against the deal have frequently turned violent over the past year and opposition MPs have repeatedly disrupted the work of parliament by releasing tear gas in the chamber.
REAL LIFE. REAL NEWS. REAL VOICES.
Help us tell more of the stories that matter from voices that too often remain unheard.