The woman who allegedly killed her husband and then promoted a children's book she authored about grieving his death has been speaking to a documentary filmmaker while in jail awaiting trial, according to prosecutors.
The Summit County, Utah, district attorney's office is seeking a gag order in the case of Kouri Richins, 33, who is accused of poisoning her husband, Eric Richins, 39, last year. After his death, she wrote a children's book with their son about grief, going on to promote the book with local media appearances. Since her arrest, Richins has drawn international media attention, including from four organizations seeking to make documentaries, and, according to prosecutors, she's been in direct contact with at least one filmmaker herself.
"A review of the Defendant's jail calls reveals that she has been communicating with a documentary filmmaker, directly and through a friend," prosecutors wrote in a motion obtained by KPCW, a public radio station in Utah, seeking a gag order.
A hearing on the gag order was scheduled for Friday.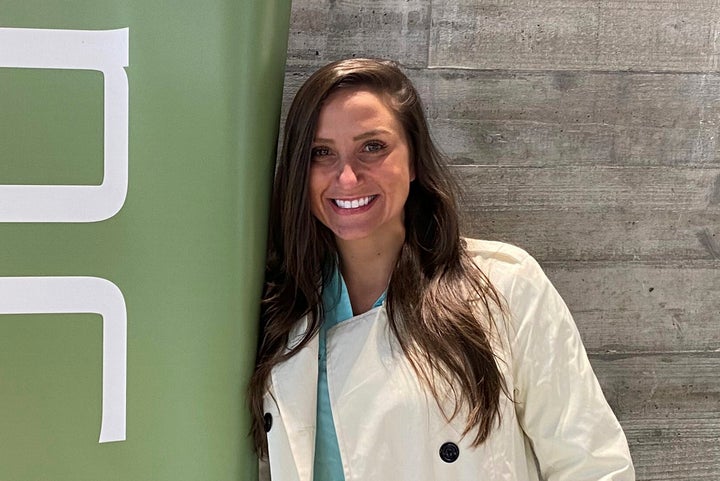 Prosecutors say the temporary gag order is necessary because of the overwhelming media interest. It would bar those involved with the case from speaking with the media, and prosecutors said they modeled it after a similar gag order in the case against Bryan Kohberger, who is accused of killing four University of Idaho students on Nov. 13, 2022.
"This case should be tried in a court of law on the basis of relevant and admissible evidence, not in the court of public opinion on the basis of uninformed or inaccurate sensation, rumor and hearsay solicited from persons with incomplete knowledge of the circumstances and evidence of the alleged crime," Summit County prosecutors said.
According to their motion, journalists have gone to extreme lengths to contact those involved in the case, including stopping a court clerk at a gas station and "woo[ing] the victim's family's private investigator with promises of a 'handsome actor' playing them in the upcoming production."
Richins was arrested on May 8 on charges of murdering her husband and three counts of possession of a controlled substance with intent to distribute. She claimed that she found her husband unresponsive and lying in their bedroom on March 4 after he consumed a Moscow mule cocktail she made for him.
In court documents, investigators said they discovered messages between Richins and a drug dealer that allegedly showed her intent to kill her husband with drugs, including fentanyl and "some of the Michael Jackson stuff," presumably referring to the anesthetic propofol.
According to a statement of probable cause, Richins had made several attempts to poison her husband, including while they were on vacation in Greece and on Valentine's Day last year.
Richins' husband had reportedly planned to divorce her and changed his will to benefit his siblings. However, three months before his death, Richins made herself the will's sole beneficiary, according to KPCW.
According to charging documents obtained by The Associated Press, prosecutors alleged that Richins had also bought four life insurance policies on behalf of her husband before his death without his knowledge, totaling nearly $2 million.
After her husband's death, Richins self-published "Are You With Me?" a children's book that follows a child whose father continues to watch over them after his death.
In an interview with Salt Lake City station KTVX-TV, Richins said she and her children wrote the book together as a way to navigate their life following her husband's death.
Subscribe to our true crime newsletter, Suspicious Circumstances, to get the biggest unsolved mysteries, white collar scandals, and captivating cases delivered straight to your inbox every week. Sign up here.
Popular in the Community