A Utah mother accused of fatally poisoning her husband before penning a children's book on grief is now accused of witness tampering after a handwritten letter addressed to her mother was found in her jail cell, according to state prosecutors.
The six-page letter allegedly written by Kouri Richins lays out a plan to have her brother falsely claim that her late husband, Eric Richins, was a regular drug user who obtained the fentanyl that killed him while in Mexico, according to a copy of the letter filed in a Summit County court and obtained by CNN and Fox News.
"The connection has to be made with Mexico and drugs. … Upon information and belief LOL," says the letter addressed to Richins' mother, Lisa Darden.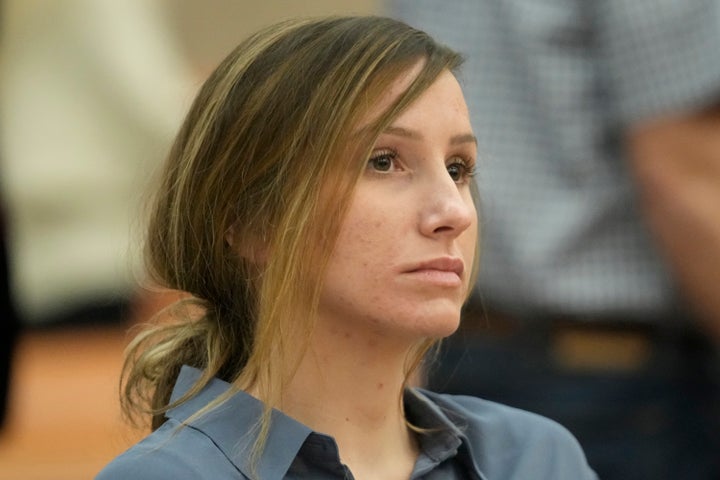 The letter, which was reportedly recovered in Park City's Summit County Jail on Thursday, states that Eric Richins obtaining the drugs himself is the most plausible explanation, at least according to her attorney.
"She wants to link Eric getting drugs and pills from Mexico so we need some kind of connection," the letter states.
Her attorney, Skye Lazaro, did not immediately respond to a request for comment.
To pull this off, the letter asks that Kouri Richins' brother, Ronald Darden, be instructed to tell Lazaro that a year before her husband's death they had a conversation in which he said he was buying pain pills and fentanyl from Mexico.
"Tell Ronney don't overanalyze it. It was a quick 2 min. conversation LOL Tell him I need him to do this. Bring me home and then we will get those damn bitches!" the letter states.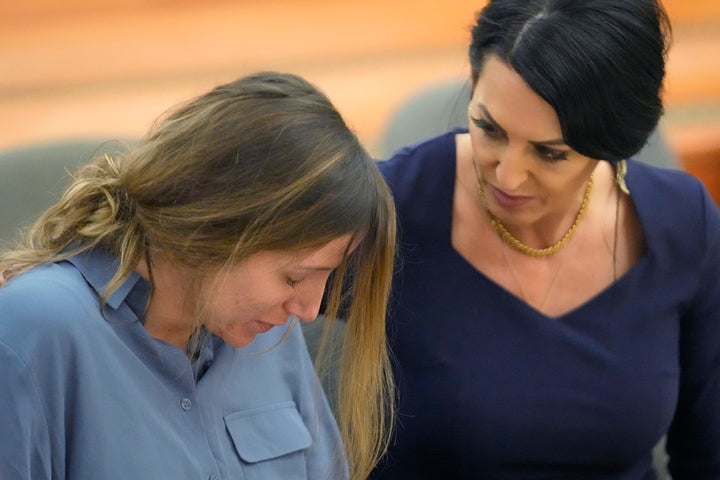 Exactly who she was referring to at the end is not immediately clear, though Kouri Richins has had an acrimonious relationship with her late husband's family. Her sister-in-law called her "desperate, greedy and extremely manipulative" during a bail hearing in June.
The letter also asks Lisa Darden to contact someone named Lotto and tell him not to text her anything about them "doing things together ever."
"Like church, skiing, trips! Nothing that puts us together. It doesn't look good," the letter says.
State prosecutors, in their court filing Friday, asked that Richins have no further contact with her mother or her brother due to the letter, which they said constitutes witness tampering.
Prosecutors said it's not clear whether the letter or its contents were shared with Lisa Darden or anyone else. They noted that on Wednesday, one day before the letter was allegedly found inside a book, Kouri Richins was seen holding up a different letter for her mother to read during a video conference call. That letter was never found and is believed to have been destroyed.
Richins' attorney responded to these allegations by accusing the state, in a separate motion, of violating a gag order by filing the letter in court. The letter's filing, her attorney argued, taints the prospective jury pool and prevents her from receiving a fair trial, Fox 13 Now reported. The next hearing in the case is scheduled for Nov. 3. A trial date has not been set.
Kouri Richins has been behind bars since May, when she was arrested on suspicion of aggravated murder and three counts of possession of a controlled substance with intent to distribute. Her arrest came just over a year after she reported finding her husband lying unresponsive in their home after consuming a cocktail that she made him.
An autopsy determined that he died of orally consuming about five times the lethal dosage of fentanyl. An acquaintance of Kouri Richins, who had prior drug charges, told detectives that they sold her prescription pain medication several times in the weeks before his death and that she had specifically requested fentanyl and "some of the Michael Jackson stuff," according to court documents.
Shortly before her arrest, Kouri Richins made TV appearances to promote her illustrated children's book, "Are You With Me?" which features a cartoon character that appears to be based on her late husband as an angel in the clouds. Richins said she wrote the book to comfort her three children during their time of grief.
"It's just comforting to them to know that they're not living this life alone," she said during a promotional interview. "Dad is still here. It's just in a different way."
Prosecutors have alleged that Kouri Richins poisoned her husband amid marital disputes and fights over their expenses, including a multimillion-dollar mansion that she ultimately purchased immediately after his death. Shortly before his death, Kouri Richins also took out major life insurance policies on him, with benefits totaling nearly $2 million.
Support HuffPost
The Stakes Have Never Been Higher
Popular in the Community