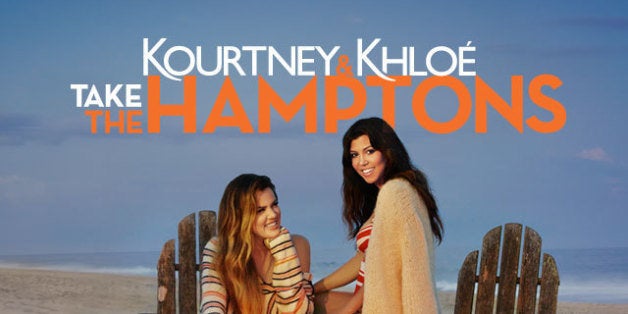 Another episode has come and gone and still, neither Kourtney nor Khloe Kardashian has come close to taking the Hamptons. Scott Disick attempted to take the Hamptons, and, well, things didn't end so well.
Episode 3 of "Kourtney and Khloe Take The Hamptons" was filled with highs and lows.
High: North West turned 1. Low: Scott went to the emergency room.
High: We saw Kim! (I would say we've missed her, but considering her derrière broke the Internet this past week, I think we've had our fair share of Mrs. West.) Low: North was not seen, just alluded to and celebrated (as she so often is).
High: Scott might check himself into rehab. Low: Scott might check himself into rehab.
The episode opened with Scott and Penelope sharing some super adorable father-daughter time. Scott showed his softer, fatherly side and Penelope revealed that she just might be a baby genius.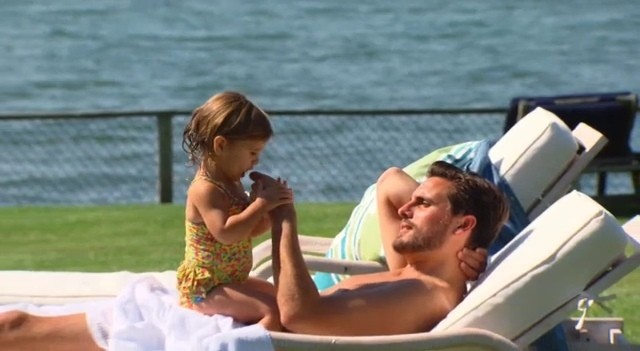 Kourtney and Scott then go house hunting in the Hamptons, which is totally perplexing because they can't even stand to be there for a couple of weeks. Khloe calls them out on the irony of it all and things get very awkward and silent. I don't get it, and I don't care to.
Then, enter Kim (via FaceTime). She asks Kourtney if she can have North's first birthday party in Kourtney's backyard and in true Kourtney fashion, she says no. To be fair though, Kourtney has yet to host a party in her own home and here Kim is, trying to make everything about her. (That rarely happens on this show. It's nice to see some character development.) Kourtney shuts down Kim's request in the best way possible, "She can do the party at Chuck E. Cheese for all I care."
I really would have LOVED to see North West, daughter of Queen Kim Kardashian and King Yeezus, have her first birthday party at a Chuck E. Cheese. Could you imagine? Talk about a plot twist!
Kourtney then flies the crew, sans Scott, out to Los Angeles to crash North's birthday and blow up Kim's spot. Okay, AS IF, North's aunt and cousins weren't going to come to her first birthday party regardless of the brawl.
Kim uses Penelope as a Trojan horse in order to get Kourtney to accept her apology. She also plays the homeless card, which works like a charm. Kidchella, the adorably creative theme of North's birthday party, is back on! (By the way, Kidchella looked way more fun on Instagram than it did on TV.)
There was a ferris wheel.
A Pinterest-worthy rainbow cake.
This chic little one was there.
Kylie looked SO on point (duh).
Khloe offended an entire culture.
And the entertainment was decent.
No, you would not have known any of this by watching the episode alone. And we didn't even get to see the baby of the hour, North West! Not one glimpse of her majesty. Not even the top of her head like they often like to tease us with. In case you were wondering, this is what she wore to her soiree.
North's kid friendly birthday party is juxtaposed with Scott's wild, month-late birthday weekend in the Hamptons. Under normal circumstances, his drunken antics might have been funny. However, considering the sad mental space he is in, and the fact that we already know that these antics land him in the hospital, it's not funny. It's sad. Scott drinks too much and takes the rest of his anxiety/sleep medication, which lands him in the emergency room.
Though his partying got completely out of hand, there was a silver lining to it all. It seems Scott is finally admitting that he has a real problem, and that he wants to take some responsibility for his actions. If this is the case, I think it could be his first step in the right direction towards being the father and boyfriend (weird that after all this time they're only boyfriend and girlfriend), that we all know he is capable of being! We're all rooting for you, LD!
The episode ended with an ever cliche "to be continued..." so, until next week! Maybe, just maybe, a Kardashian will take the Hamptons. I have a feeling it might be Kris Jenner.
REAL LIFE. REAL NEWS. REAL VOICES.
Help us tell more of the stories that matter from voices that too often remain unheard.
BEFORE YOU GO
PHOTO GALLERY
Kardashians In Paris