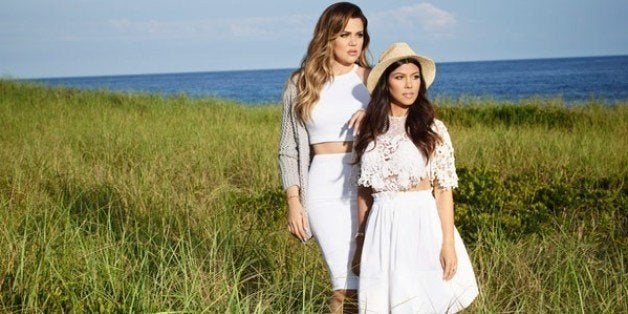 Sunday night's episode of "Kourtney and Khloe Take the Hamptons" had so much going on, yet nothing at the same time. Kourtney and Scott became religious and took a trip down memory lane, while Khloe established the Kappa Alpha Dash sorority house. Remember Dash? LOL. That's why we're all here, "taking" the Hamptons.
At the beginning of the episode, Kourtney is nagging Scott about visiting his parents' old house and dealing with his grief in a way that she sees fit. Scott is not having it and storms off in a fit of rage. I totally get where Scott is coming from. What I don't understand, though, is whether or not Kourtney is actually this heartless and emotionally staid IRL, or if it is just for the show. It's so uncomfortable.
Scott's all like, "I feel like you keep pushing me, and I don't know why you're trying to do this. It's hard for me to think about going over there." And Kourtney's all like:
Then, as Kourtney and Scott are taking a drive around Scott's old neighborhood, Kourtney brutally rejects two fans who want to take a selfie with her and Scott. It was so sad. They were so excited and then they were so sad. My heart hurt for them. Scott calls Kourtney a "nasty *bleep*" which was also sad. It was a weird drive.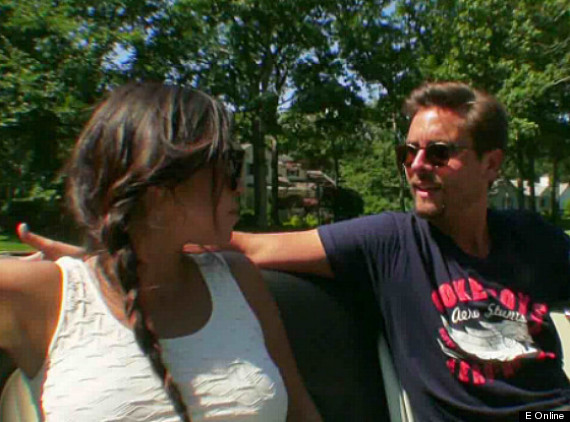 Scott then comes to Kourtney's bedside and admits that he wants to go back to Los Angeles. On the one hand, I was pleased that someone is finally admitting that they are having a crappy time in the Hamptons, but on the other hand, what about the children? What about Mason, Penelope and unborn Reign? (Side note: I love the name Reign. Good job, Kourtney!) Scott is just going to leave his kids and his pregnant girlfriend high and dry because he needs to go back to the job that he doesn't have?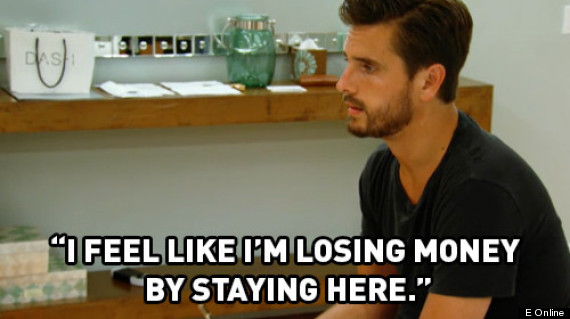 But aren't you making money by filming this show? I don't understand.
Then, Khloe flies out Malika and Durrani, two Dash transplants, to run things at the Hamptons pop up store. Khloe sets the two ladies up in a house, thus establishing the Kappa Alpha Dash sorority house. The qualifications to join are pretty simple.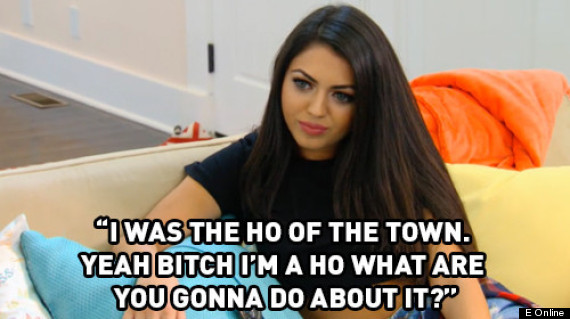 KAD (the sorority that is the Dash house) then gets a new member when Bruce Jenner calls in a favor. Ugh, nepotism, but we gotta accept her, she's a legacy!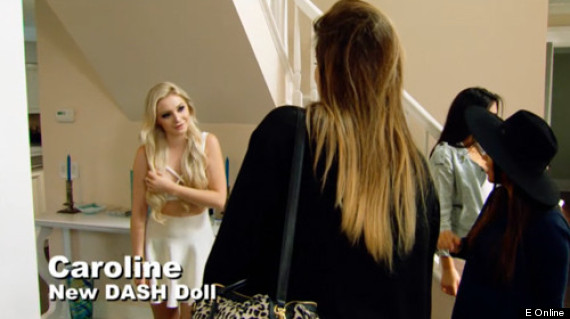 It's fine though because Caroline is actually pretty cool and she used to have pink hair! And her parents worked on McCain's campaign ... like, okay, are you going to pick up that name you just dropped or are you just going to leave it there? We're gonna leave it there? Okay.
Pledgemaster Kourtney decides to pluck new pledge Caroline from the Dash store because she doesn't want the customers to feel stared at. She tasks Caroline with chores around the house -- buying $5 worth of lemonade from Mason's stand, cleaning Scott's boat and shredding important papers.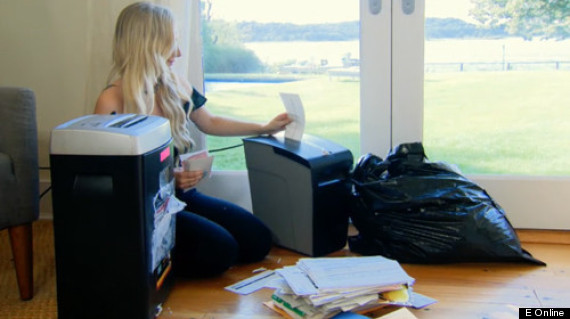 Let's talk about those papers for a second, though. What do you think they contained? Important and confidential matters concerning the Dash sisterhood? Documents pertaining to dirty rushing? HAZING?!
Just kidding, we were all collectively hazed when we had to see French Montana emerge from Khloe's bedroom wearing nothing but a t-shirt around his waist. And then we were further hazed when we had to attempt to decipher his mumbles. Luckily, E! hooked us up with some closed captioning. Thank you for that, producers.
The episode culminated with a glorious trip to Fire Island. We saw Scott's grandmother's old house, and we got a glimpse of the Pines. The trip was super fun and nostalgic and made Scott realize that he wants to stay in the Hamptons with his family and keep making memories. Kourtney and Scott even held hands!
Though that was all good and plenty, the real highlight of their day trip to Fire Island was THIS moment:
Nothing like some good self-deprecation to cap off a mediocre episode of "Kourtney and Khloe Take the Hamptons."
Kim even employed it last week on her Instagram:
REAL LIFE. REAL NEWS. REAL VOICES.
Help us tell more of the stories that matter from voices that too often remain unheard.
BEFORE YOU GO
PHOTO GALLERY
Kardashians In Paris