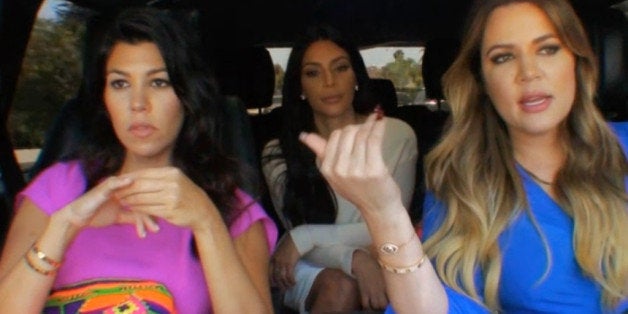 The whole Kardashian camp took the Hamptons Sunday night on "Kourtney and Khloe Take The Hamptons." Kim and Kris duked it out over a swanky New York City apartment, which *spoiler alert* neither of them wound up winning. Khloe picked up an old horseback riding hobby. And Kourtney and Scott (and presumably the E! producers) decided to raise the stakes on Khloe's new hobby by placing a bet on her commitment to the sport.
The opening moments of the episode were pure Kardashian gold. Kim suggested they get McDonald's for dinner, which was totally awesome and brought me back to one of my personal favorite photos.
Also, Kim had a truly novel and revolutionary thought: Kim: "I want to do a documentary on my life and show all of this." Kris: "Oh what a great idea! Maybe call it 'Keeping Up With The Kardashians.'"
Zing! Kris: 1, Kim: 0. This scorecard continues to fluctuate throughout the episode because Kim and Kris cannot stop competing with each other! ~DrAmA~
And then there was this glorious conversation between Kim and Scott, which really spoke to the crux of the American economic system: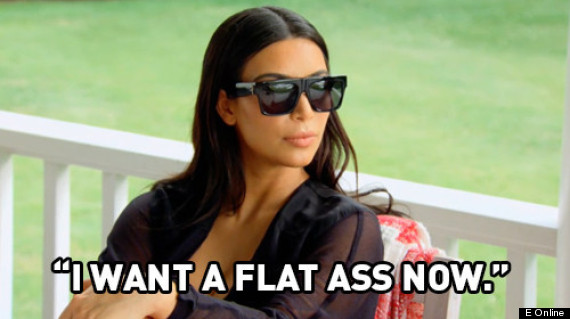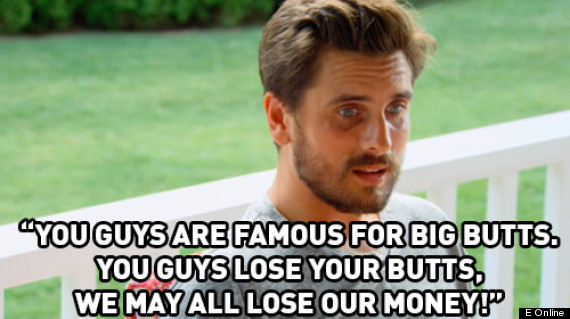 Then Kourt and Kim have the brilliant idea to try to set Kris up with someone for a nice little summer romance. Scott suggests they put her on Craigslist (I so wish they would have done that), and Kourtney decides to set Kris up with their cute, young chef, Jordan (I think that was his name?).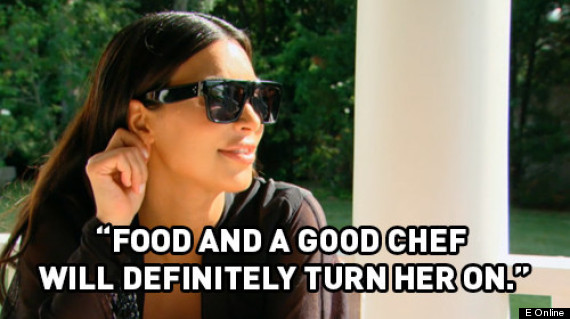 So Kim calls in the formerly accused "leaky asshole," Jonathan Cheban. He has a brillz plan to get Kris and Jordan alone together and though it was all so contrived and totally scripted, I actually laughed SO hard! And for a moment there I really thought Kris bedded the half-her-age chef. You got me, Kris. You really got me there. And locking Kris in the bedroom with a chef and a bottle of wine and then fleeing the scene in a speedboat -- so Kardashian, so Hamptons. Bravo to all.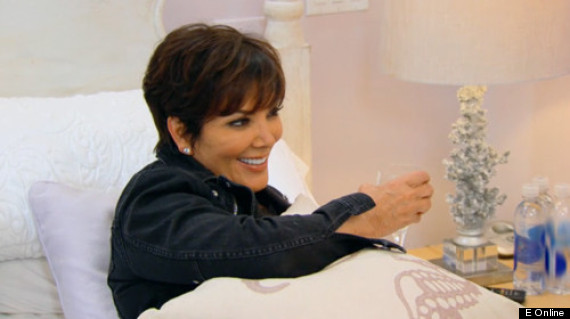 Ugh and then there was the horseback riding plot line, which was complete horse feathers for a myriad of reasons. There was so much good, natural stuff going on in this episode, why do they have to bore us with these contrived storylines? This plot would have been better suited for an episode when Kourtney, Khloe and Scott are in the Hamptons alone and with nothing to do. Like last week's episode. That was a total snorefest. I want to see Kim making Hamptons selfie books with North for Kanye, but we only see the top of North's head in the frame because she's North West. I want to see Kris taking tasteful nudes in the pool, or maybe even in the bay (so Hamptons!). I want to see Kendall and her chic outfits, but not hear her speak. This whole horse-plot was scattered intermittently throughout the episode and it totally disrupted the flow. I am trying to keep up with the Kardashians here!
Also, the whole Khloe finding out she is a "bet" thing. What is this, "How To Lose A Kardashian In 10 Days"? Or "Khloe's All That"? Or "Enter Cheesy Rom-Com With A Bet Storyline Here"? It brought me back to this place: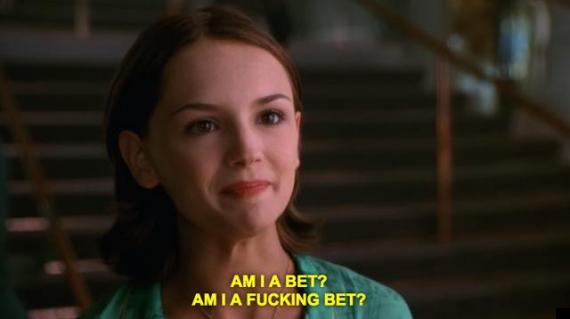 The episode ended with Kim throwing kupcakes at Kris after their real estate war. Again, I ROFLMAOed so hard!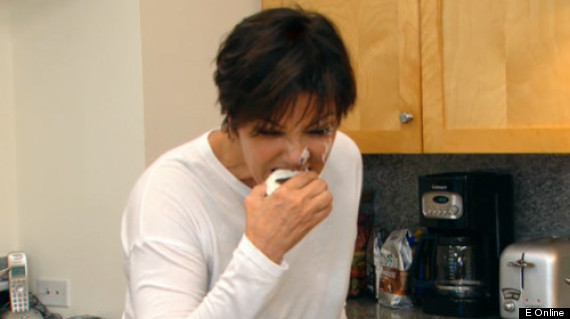 It was an A+ ending for an A+ episode! And for those of you who want to chastise me for calling this an A+ episode, you obviously do not understand the "Keeping Up With The Kardashians" grading curve. Each episode is graded by a complex algorithm which accounts for the number of times the viewer laughs out loud (usually courtesy of Khloe), coupled with the level of chicness of Kim's outfits and the number of minutes we get to see the kids, multiplied by how many times Kourtney smiles with teeth. Last night's episode had all of that and more so yes, it deserved an A+.
Also, was I dreaming or did we see a quick glimpse of Kylizzle at the end, sleeping on a sofa, being served breakfast in bed by momma Kris? She was there the whole episode? News to me.
REAL LIFE. REAL NEWS. REAL VOICES.
Help us tell more of the stories that matter from voices that too often remain unheard.
BEFORE YOU GO
PHOTO GALLERY
Kardashians In Paris