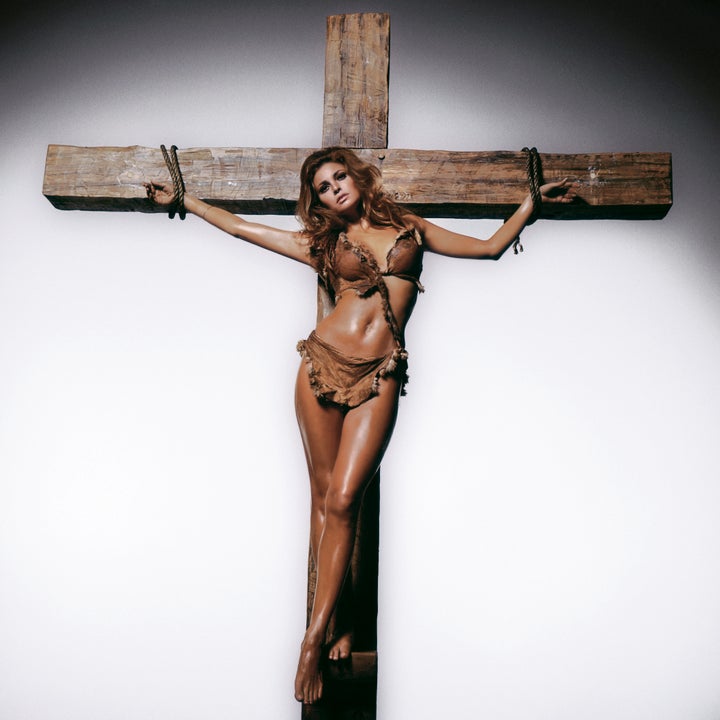 UPDATE: Feb. 24 ― A short video clip shared Friday on Snapchat by Kourtney Kardashian panned across a photograph, hanging in sister Khloe's home, of a woman on a cross. The photo prompted speculation that it was Kourtney herself who appeared in the photo (this article previously stipulated as much).
Rather, the photo very strongly resembles a work by British photographer Terry O'Neill, "Raquel Welch on the Cross, Los Angeles," for which she wore a costume from the 1966 film "One Million Years B.C."
On Friday, the mother-of-three shared a clip on her Snapchat, walking viewers through her sister Khloe's home. At one point, she goes up the stairs to reveal what appears to be a large framed photo of herself in the image of Jesus crucified on the cross, just casually hanging on the wall.
CORRECTION: This post previously misidentified the home as Kourtney's, however it belongs to her sister Khloe. A Getty Images caption also incorrectly identified the photo as a publicity still for "One Million Years B.C."
Before You Go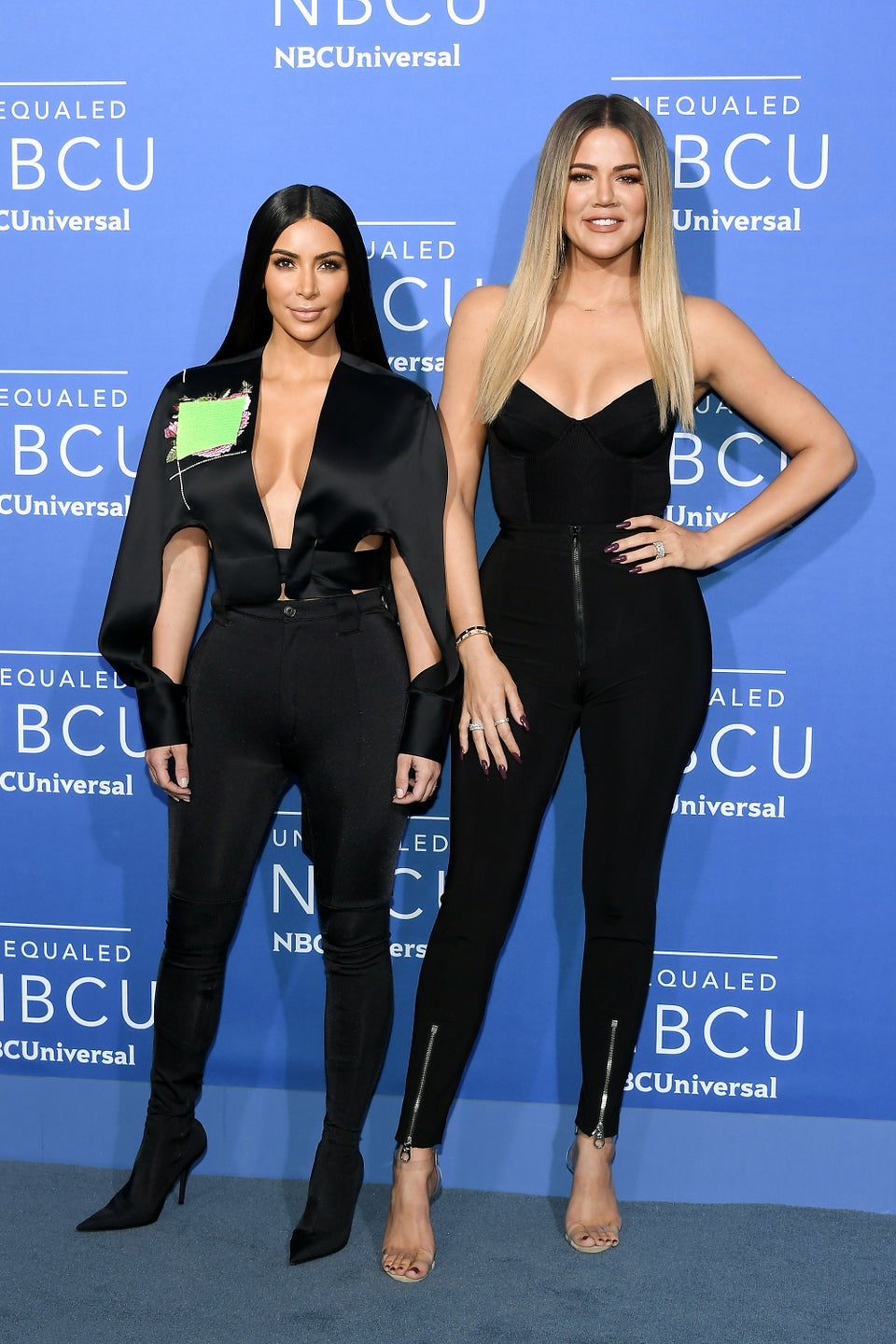 The Kardashians
Popular in the Community