Being a mom means a lot of things: Your priorities change, your schedule is constantly jam-packed and you're lucky if you can squeeze in five minutes in front of the mirror each morning. But being a mom doesn't mean foregoing style. Though mothers are always on the go, there are tons of easy tips and tricks to look fabulous. Just look at Kourtney Kardashian.
The mother of two takes her kids to the pool, the park and just about every museum in the United States, and she looks amazing while doing it. To try and learn from the trendy reality star, we dissected some of her best style moments to date and pulled out ten rules we can learn from her. Moms, you might want to take notes. This is one woman who knows what she's doing.
1. Go monochromatic. Moms on the run don't always have time to figure out which top matches which bottoms, so go monochromatic. What could be easier?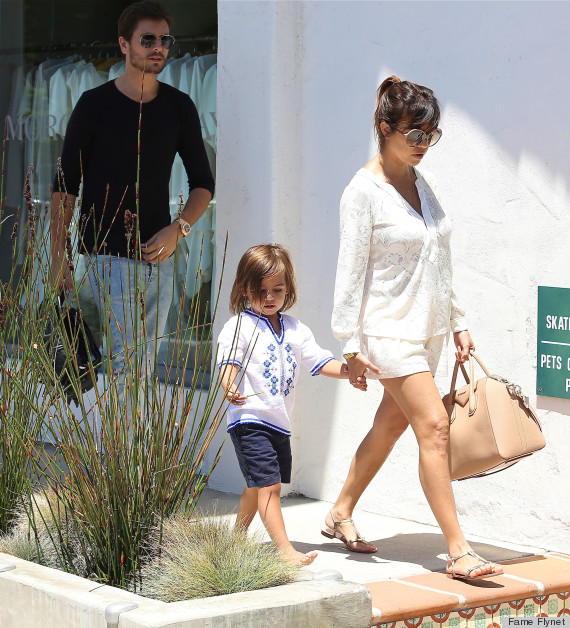 2. Say yes to cut-outs. A one-piece bathing suit doesn't have to mean full coverage.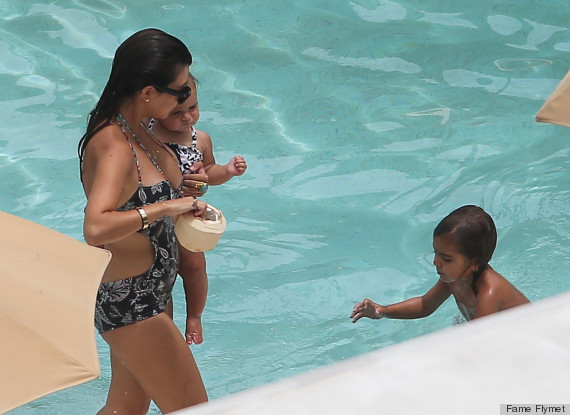 3. Skip the hair dryer. Save valuable time in the morning by tossing your damp locks into a chic head wrap.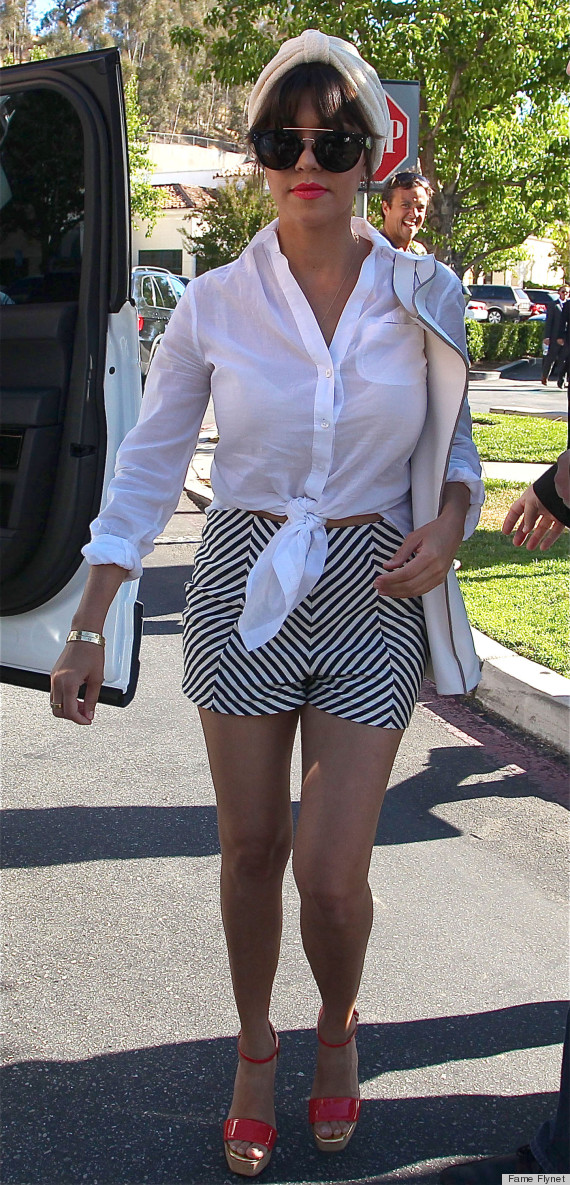 4. Go easy on the makeup. Putting on a full face of makeup can take up too much time, instead, lighten up on the foundation and hide your tired eyes behind oversized sunglasses and a floppy hat.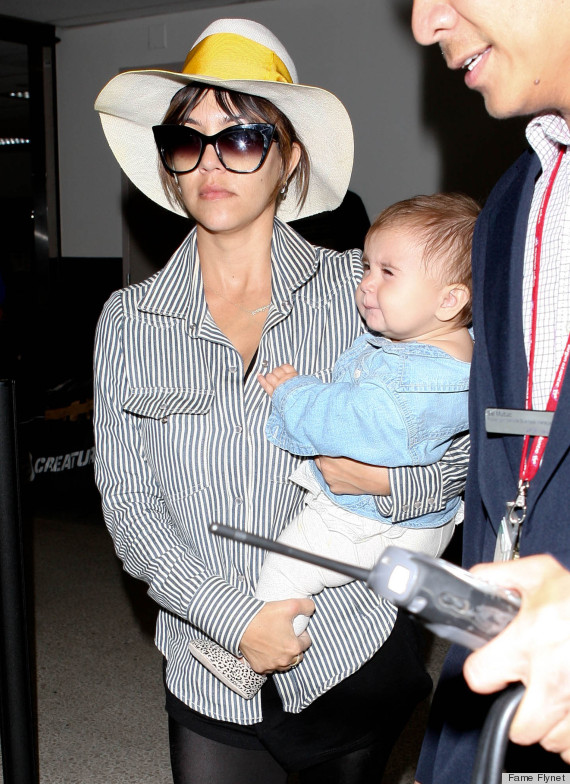 5. Embrace neutrals. Some people may give you a hard time for sticking to a black and white color palette, but these colors tend to be the most flattering and timeless. Bottom line: You won't have to shop for clothes as often.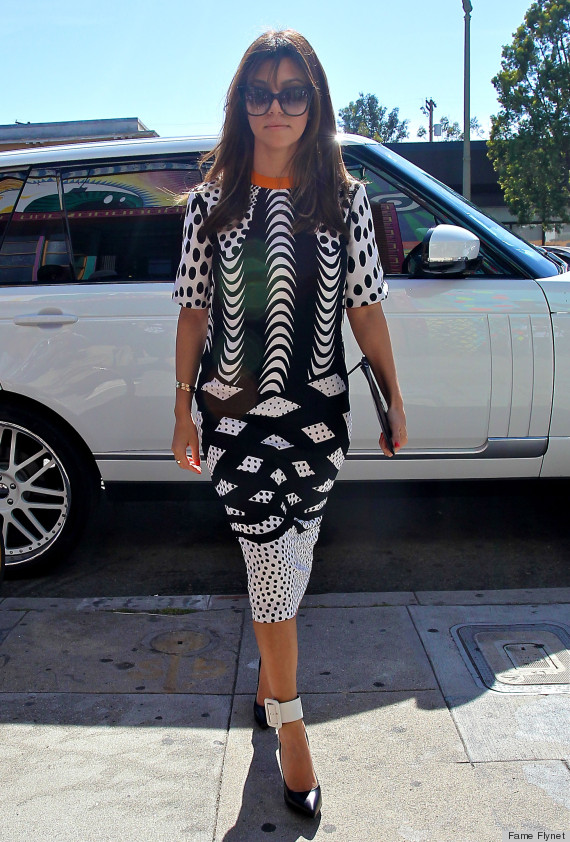 6. Find cool flats. Heels aren't exactly practical for wrangling young tots, so always be on the lookout for interesting shoes without a heel. Believe it or not, there are tons of fashion-forward options that are below four inches!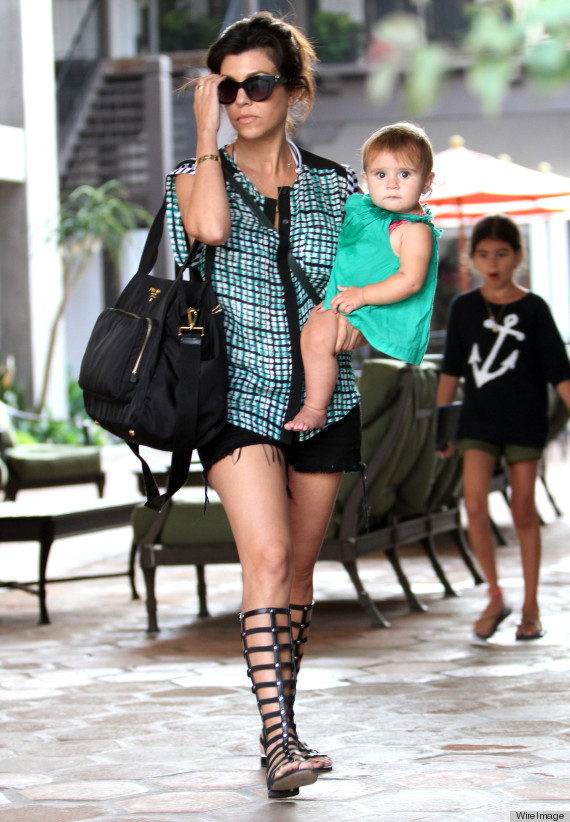 7. Light layers are key. The type of activities moms do in a day varies quite a bit. Make sure you're dressed in light layers (like a vest) that you can take on and off easily.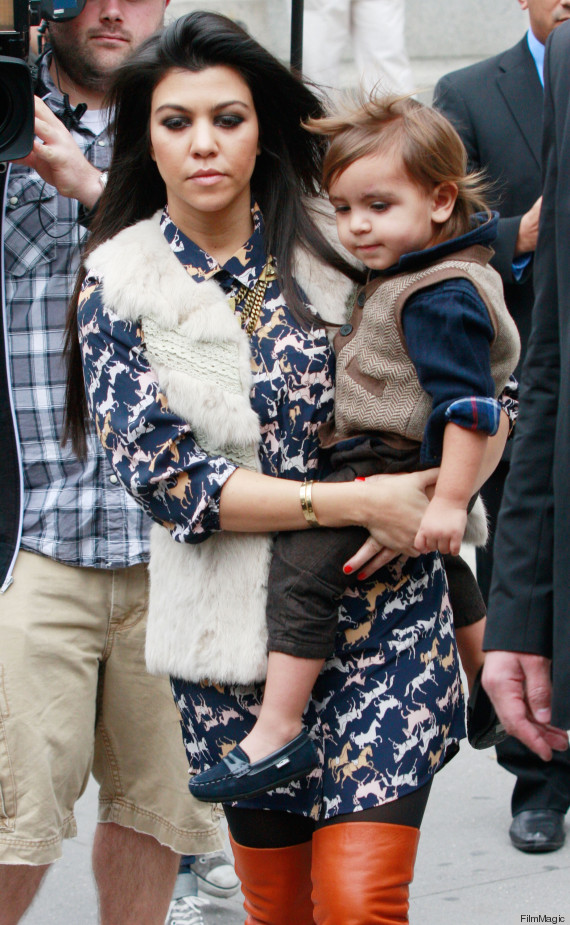 8. Forget mom jeans. Why opt for boring blue jeans when you could go bold in a pair of red denim? Don't be afraid to take style risks, mamas!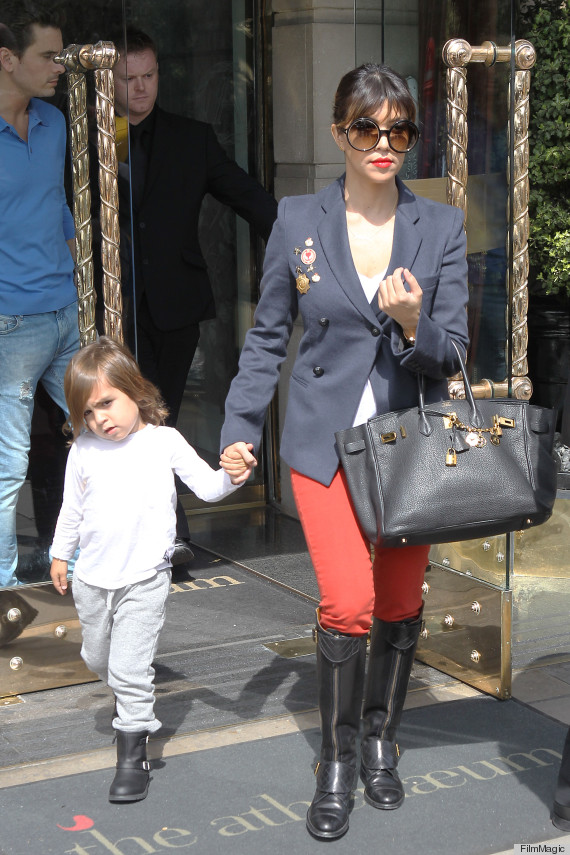 9. Don't believe every fashion rule you read. Horizontal stripes are supposed to be unflattering, but not if they're done in the right silhouette and shade.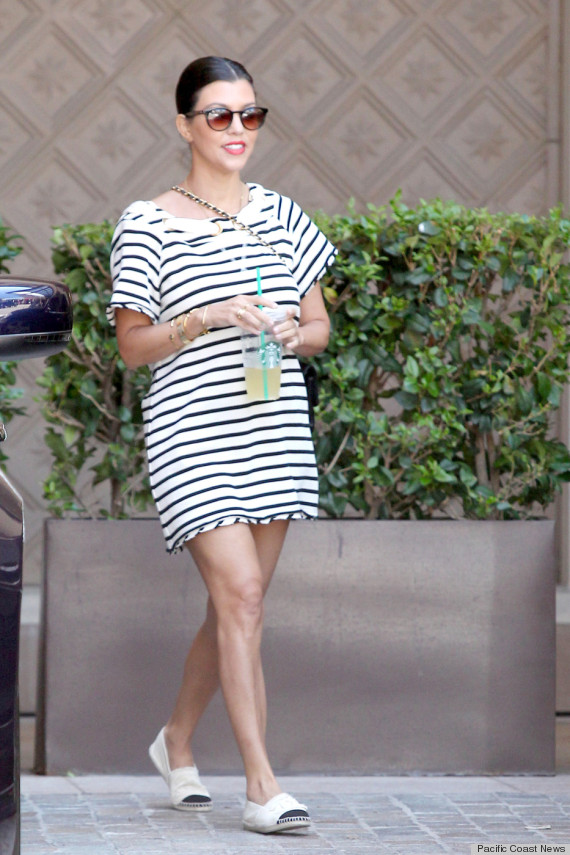 10. Figure out your best color. For those days when you do skip the neutrals, know what color looks best on your skin tone.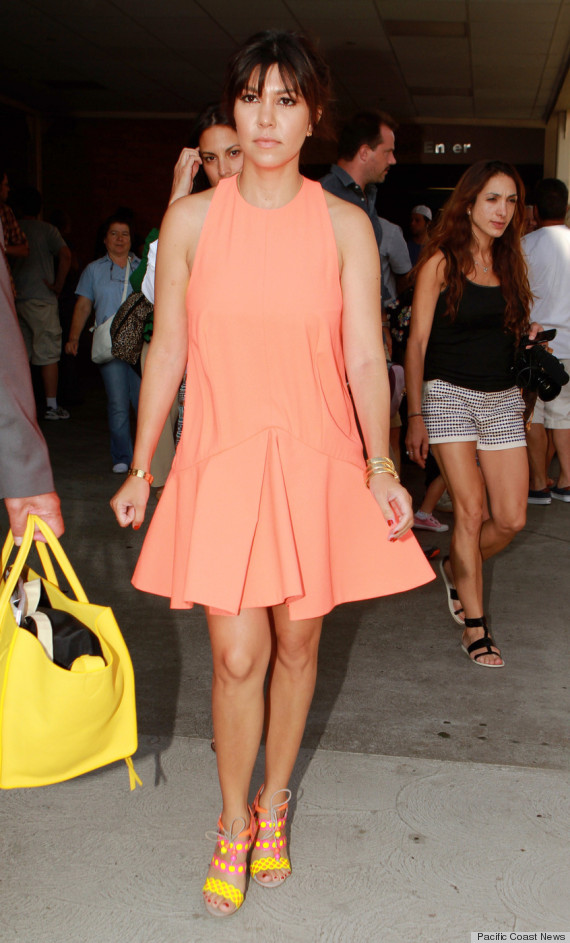 More snaps of the stylish Kourtney K: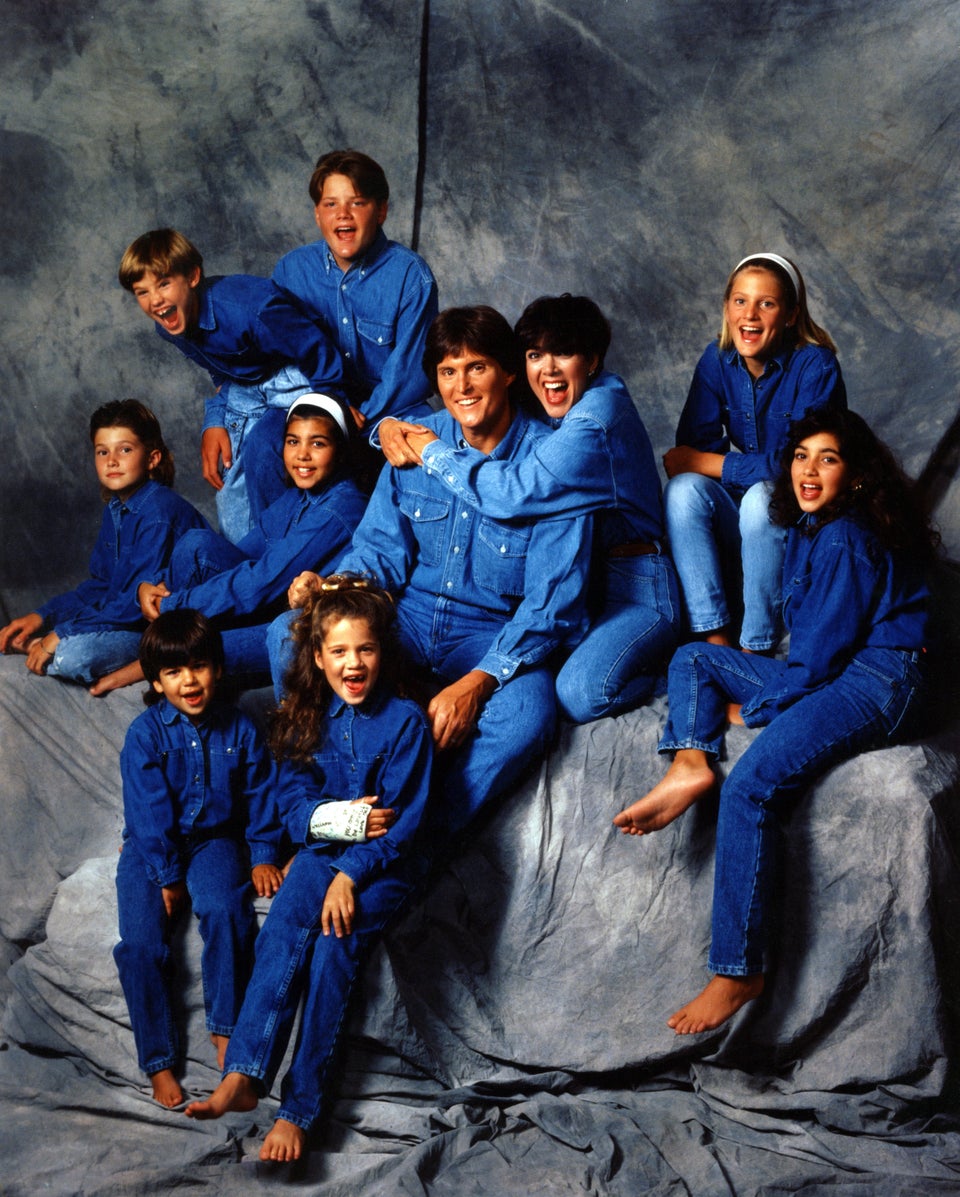 Kourtney Kardashian Style Evolution