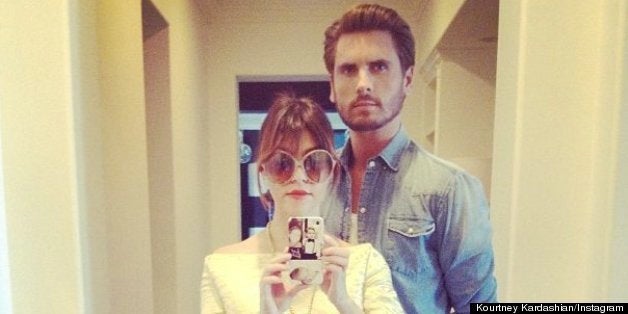 The Kardashian family has been gracing E!'s network for almost six years, currently in its eighth season with four spinoffs to date. However, we're a bit concerned as to executive producer Ryan Seacrest's choice of spinoff stars, or more specifically, the lack of one in particular. Where in the world is Scott Disick in this reality-TV smorgasbord?
We've watched Disick (excuse us, Lord Disick) steal the stage, with his and Kourtney's relationship remaining a constant force through eight long seasons (with a couple rough patches along the way). By now, Mason and Penelope's parents seem to have comedic timing and flair down to a science, as they keep viewers watching all these years later.
Now why, we ask ourselves, hasn't this couple, the couple whose witty banter and endless entertainment makes us want to watch the show in the first place, had their own time in the spotlight? Admit it, Mason and Penelope are the cutest kids you've ever seen and deep down, you're dying to call your significant other "doll." Well, here are 15 reasons why E!'s masterminds should reconsider. We hope their ears perk up.
1. They don't take sh*t from anyone.

2. Rules do not apply. They do what they want, when they want.
3. They understand the fundamentals of a successful reality TV show.
4. They're raising their kids to be relatively normal (in reality TV standards).
5. Some of Scott's actions are so feminine, they're manly.
6. Their relationship seems the most realistic and entertaining at the same time.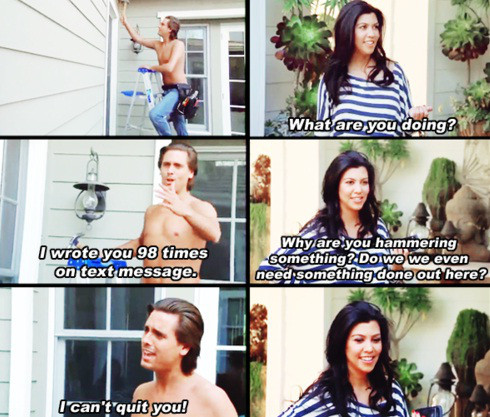 7. They call out Kris Jenner on her bullsh*t.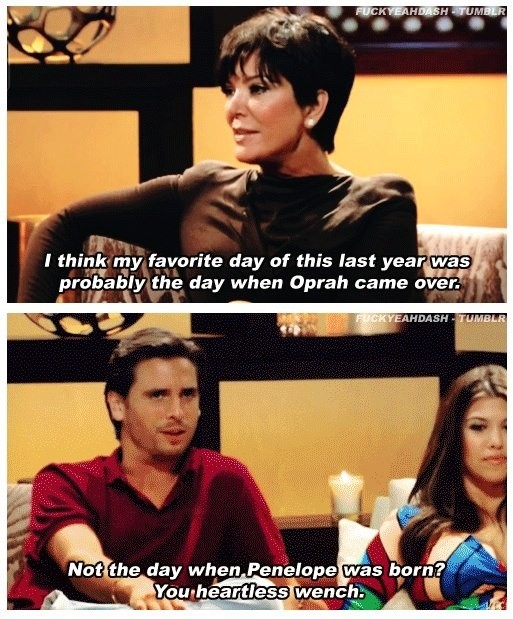 8. They recognize that even though Kim is the moneymaker, she adds the least to the show.
9. They have life-changing moments that cause some self-reflection and wisdom for their audience.
10. Scott admits the feelings on careers and working that we're too afraid to admit.
11. They have a hefty following of fans from every corner of the earth.
12. Kourtney understands that eating obsessively healthy is overrated.
13. They implement the right amount of sass into each episode.
14. They know how awesome they are, and they don't need us to tell them.
15. Through it all, they genuinely seem to love each other and give us hope that not everything on "Keeping Up With the Kardashians" is for show.