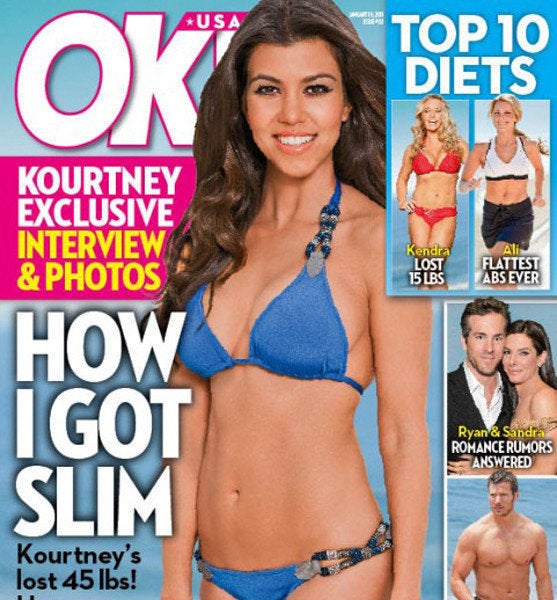 Kourtney Kardashian felt that she had some weight to lose. So somehow, she managed to lose 45 pounds.
The eldest Kardashian daughter graces the cover of OK! Magazine this week, dishing on losing her pregnancy weight (son Mason turned one this month), working out and her diet (via Just Jared).
She might be thin, but she says she's always eating. "Because I'm nursing [Mason], I have to eat constantly. So when we're filming I tell everyone, 'Remind me that I'm hungry.' And if it's a snack, I try to make healthier choices."
Well, to a degree; Kourtney says she has a major sweet tooth. "I'll eat Oreo Double Stufs, but I'll have two instead of eating a box of them," she said. "And I love chips! I like Sour Cream & Onion Ruffles and Scott [Disick] always buys me the mini Hostess Donettes because I'm obsessed with them."
PHOTO: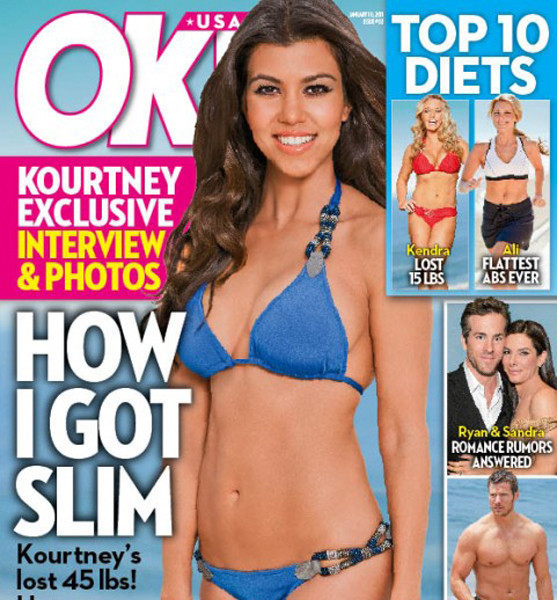 Popular in the Community