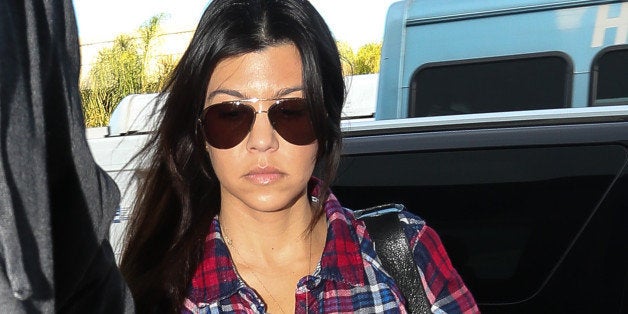 Do not tell Kourtney Kardashian's kids to cover their mouths.
The reality star took to Twitter to blast an airline passenger who found it necessary to offer up some unsolicited advice. Apparently, the individual in question made an out-of-line comment, and the mother of two was none too pleased with it.
She posted her reaction on Tuesday, Jan. 28, writing:
It's unclear if the comment was made to one of Kardashian's kids or to the kids of someone she knows.
"Definitely you want to spoil your kids," she has said in the past. "But I want them to learn responsibility and want them to make their own money."