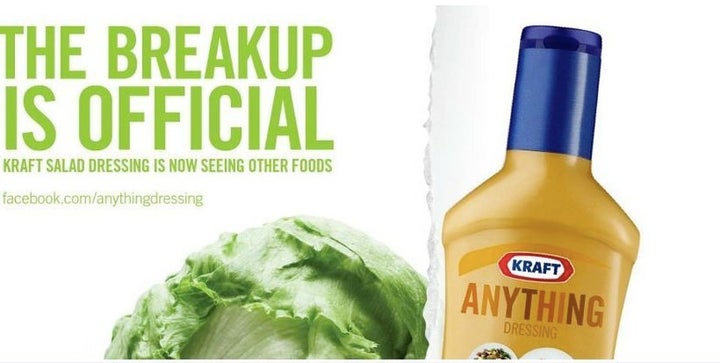 In April, Hidden Valley launched its newest ranch dressing: Hidden Valley For Everything. It was pretty much a direct attack at Heinz and its cohorts since the slogan on the dressing's label claims it is "The New 'Ketchup.'" Not to be outdone, in May Kraft rebranded its line of dressings as Anything Dressings. In this case, the dressing recipes remain the same -- only the message and bottle design has changed.
Center to the campaign is the fact that the dressing has officially broken up with lettuce. (Side note: apparently lots of foods are breaking up with each other recently. Mike & Ike have also called it quits so Mike can work on his music and Ike can work on his art). Kraft makes a pretty clear statement with this break-up: why settle for salad when there are so many more fish in the sea.
Check out the photos and video of the campaign.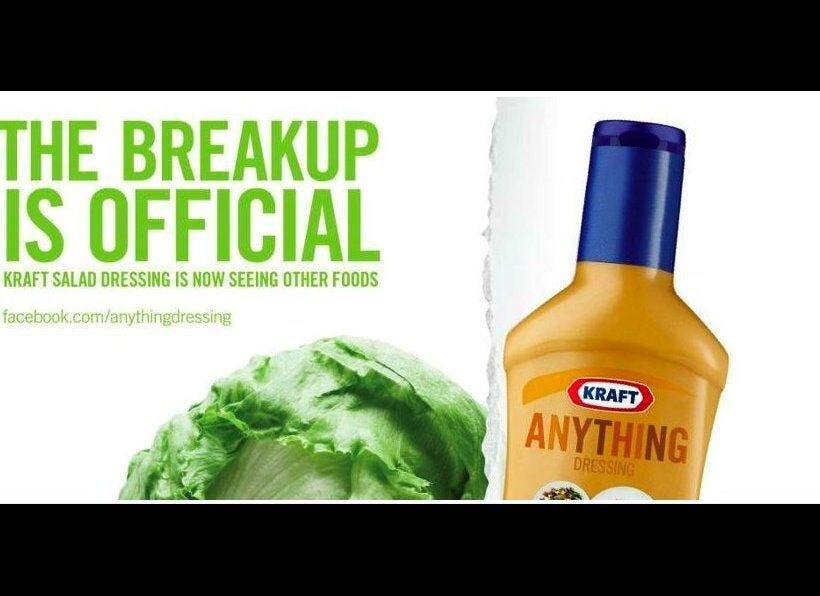 Kraft Anything Dressing