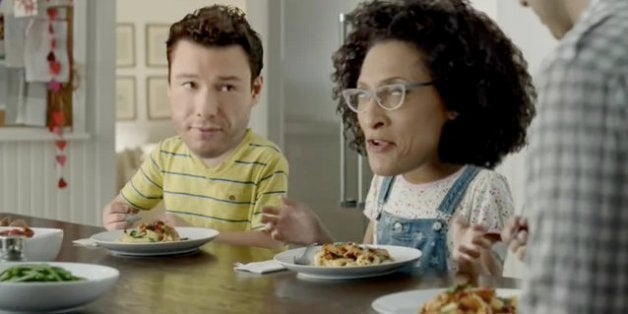 The Times focused on the tagline, "Get your chef together," describing it as "off-color wordplay." We don't agree -- the tagline seems fairly benign. Not much more to discuss.
But what we absolutely must discuss are the television ads featuring Rocco DiSpirito and Carla Hall that someone at Kraft somehow thought were good ideas. As a warning, Grub Street referred to these as "everything wrong about food TV":
We have so many questions. Why did some ad executive decide that Carla and Rocco should be bobbleheads? Or that they should act like kids pretending to have chef palates? Why does Carla have a stuffed animal called Mr. Wiggles and why does Rocco refer to Mr. Wiggles as a hack? Why is this ad supposed to get us excited about sauce?
The second ad is even more bizarre. Rocco acts like a reality TV judge and compliments the cook. "Keep this up, you could have your own show, chef," he says. Then Carla obnoxiously mocks Rocco and we can't tell if this is a subtle dig at Rocco's not-so-illustrious television career or because they are adults that are supposed to look like children, and children make fun of each other. Except children wouldn't be talking about reality food shows. WE JUST DON'T UNDERSTAND. It hurts. It hurts so much.
To try to make sense of it all, we watched some of the Recipe Makers instructional videos. But then we were stumped as to why after slow-cooking a pot roast for eight to 10 hours, Kraft suggests pouring some finishing gravy on top of it. It's like the company is telling you to make something delicious from scratch, and then muck it up by adding unnecessary ingredients.
Sometimes, the logic just isn't there.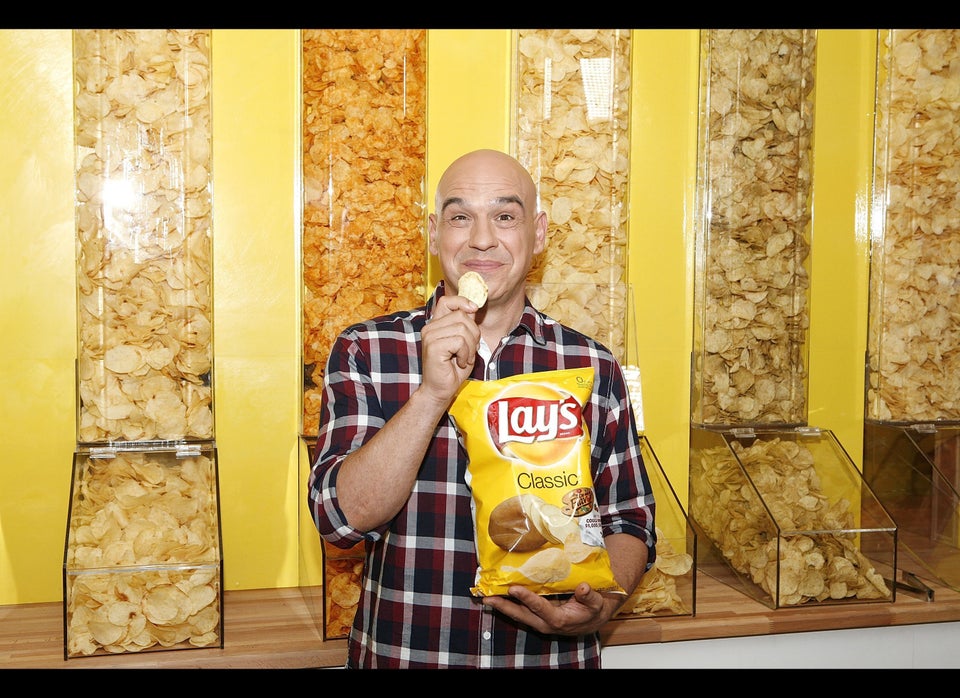 The Worst Celebrity Chef Endorsements