A new ad for Kraft Zesty Italian Dressing is a little too spicy for one group of "concerned" women.
A "let's get zesty" ad showing a naked man with a strategically placed picnic blanket protecting his modesty allegedly ran as a print ad in a recent issue of People, causing conservative group "One Million Moms" to write a press release calling the ad "disgusting" and saying that the company has "gone too far."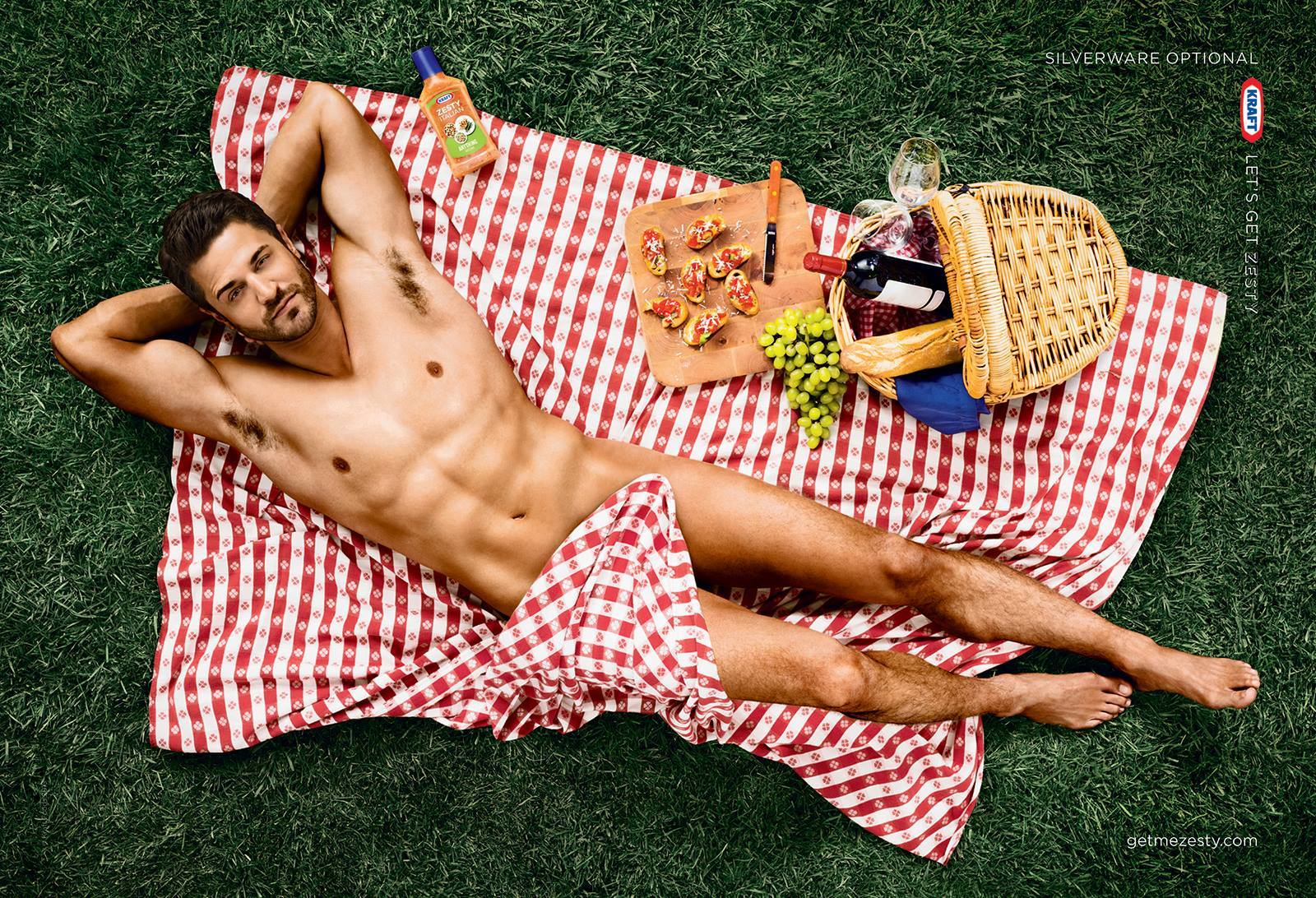 If Kraft Dressing's Facebook page is anything to go by, "One Million Moms" members are not alone in their dislike for the advertisement. Commenter Teri Hadley posted: "Really Kraft?! Ok, the guy is hot, and they've been using women in this type of advertising for years, still doesn't make it moral." Tracy Laing wrote: "I love strong personalities and flavors but I want to buy salad dressing... not sex appeal."
Twitter users also weighed in on the Kraft ad, some of whom noted that brands are finally treating men's bodies the same way women's bodies have been treated for years:
The "Today" show is currently conducting a reader poll about the ad on its website. At the time of writing this piece, "Today" viewers seemed split on the campaign. 46 percent of the 79,887 voters called the ad "too racy" compared to 54 percent who thought it was "clearly in good fun."
Commenter L.J. Rhodes wrote: "[The ad is] totally campy in its making obvious that it's parodying the sexualization of women to sell things that are in no way related to scant cladding. Of course, it's just plain nice to see more man-skin on TV and in print ads for a change, too. It's been all boobs and no pecs for far too long."
What do you think of the Kraft ad? Comment below, or Tweet @HuffPostWomen!
Related
Popular in the Community