 Well, unsurprisingly, no human beings we know of got tickets. Almost appropriately, passes for the cyber-obsessed band's first gig in New York since 2005 were gobbled up by robots--scalper robots, that is.
Even MoMA employees felt the pain:
A lot of people are upset. And look at all these desperate mortals trying to buy tickets on Craigslist: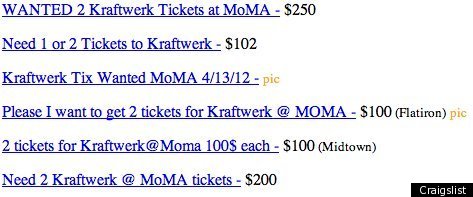 The CEO of Showclix ended up apologizing for the debacle, saying "ultimately, we failed you."
And of course, Hitler predicted all of this would happen:
Related
Popular in the Community