 Electronic music pioneers Kraftwerk were refused visas by China. The band was set to perform at next month's Strawberry Festival in Beijing, but the AFP reports that those plans were foiled by something Kraftwerk did 15 years ago.
The Chinese music company that applied for the visas told the AFP the government denied them on account of a Tibetan Freedom concert at which Kraftwerk was scheduled to perform. The 1998 concert in Washington D.C. didn't even actually feature the German outfit -- bad weather caused them to scrap their show. (Sidebar: The ill-fated event was described by Rolling Stone as "ultimately disappointing" and multiple audience members were injured by lightning storms.)
China's government has as history of denying visas to performers who have supported Tibetan independences, sources told the AFP. State-run media outlets reported that Kraftwerk would no longer perform, but only cited "political reasons" to explain the change of plans.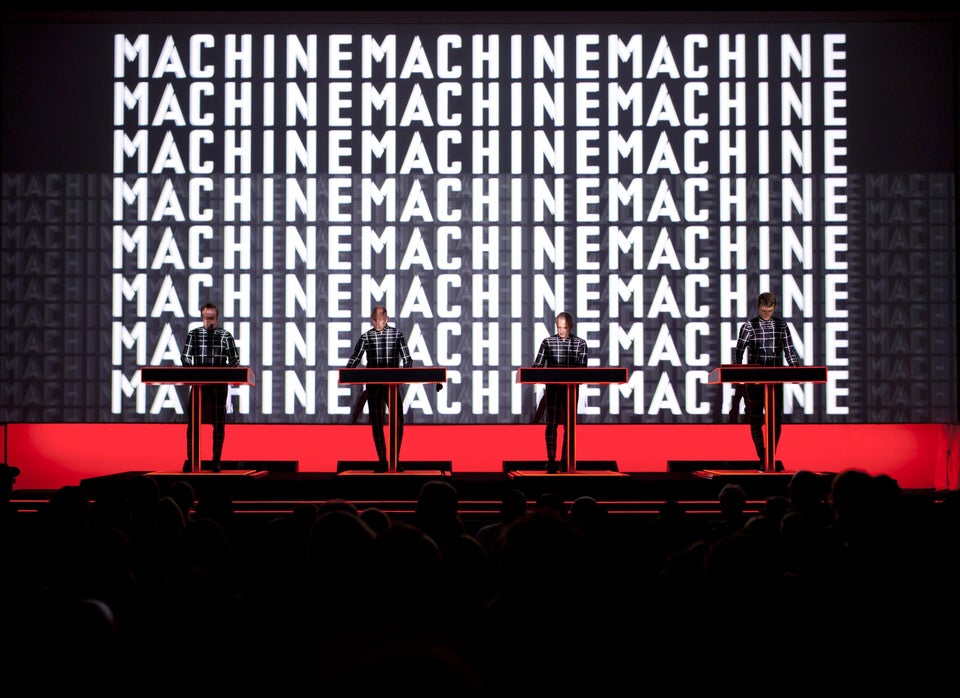 Kraftwerk At MoMa
Support HuffPost
The Stakes Have Never Been Higher
Popular in the Community