You'd better watch out ― Krampus is coming to town.
Hollabrunn's market square in Austria held its annual Krampus Run over the weekend, with dozens of performers dressed as the creature celebrated ― and feared ― as Santa's frightening counterpart.
According to tradition in some parts of Europe, Krampus beats naughty children with a bundle of sticks and carries them off in a basket on his back.
That's not exactly what most kids want for Christmas.
As the clip above shows, the Krampuses in this event take their job very seriously, intimidating and in some cases even hitting bystanders.
See images of those festivities in the gallery below: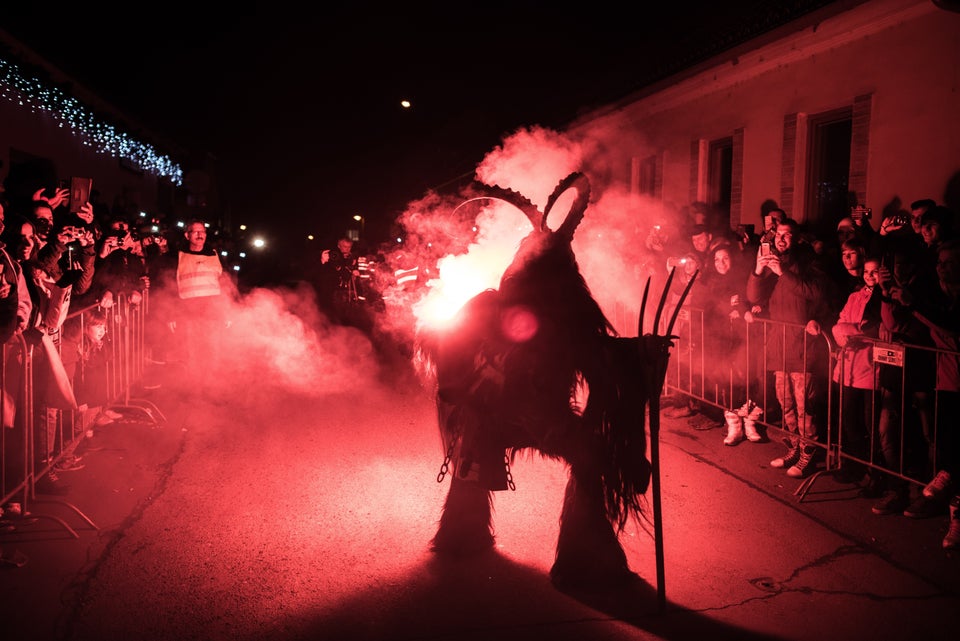 Krampus Is Coming To Town