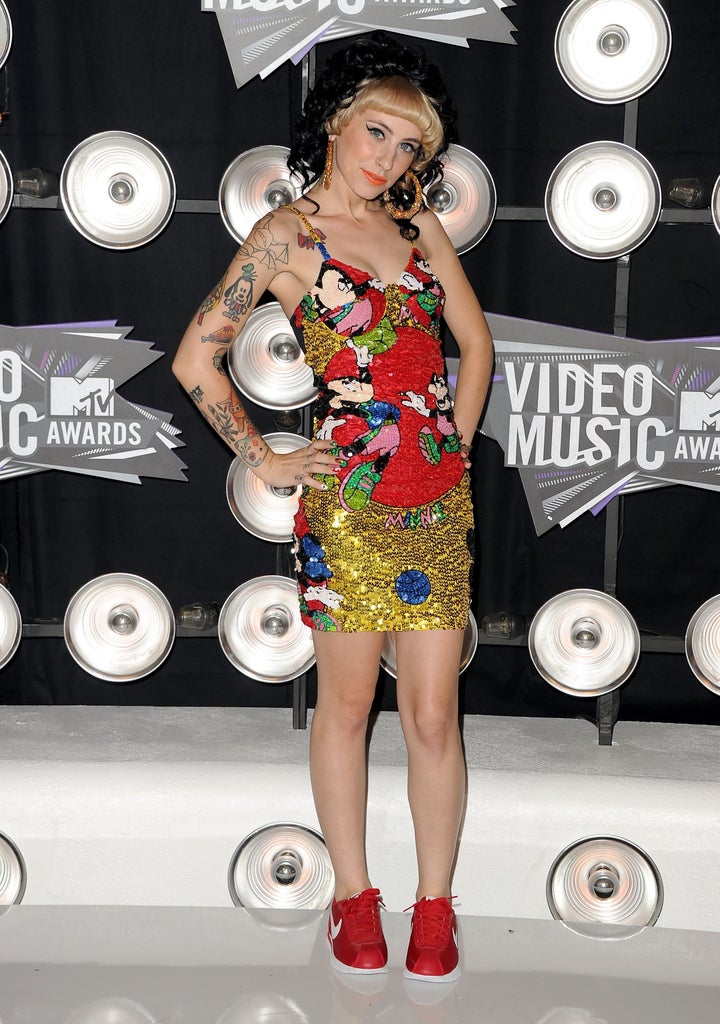 It hasn't been a good couple of days for "Gucci Gucci" rapper Kreayshawn.
Not even an hour after she lost at the award show nude photos surfaced online via her Twitter, which she says was hacked. But this might be more than just a case of stolen nude photos as the 21-year-old rapper claims the pictures were taken when she was underage.
My twitter got hacked today by some anti-hollywood extremists. They sent out wack ass tweets and promoted their odd message of anti-jew stuff and deleted my twitter.. Oh and they leaked out private photos of me while I was underage. Real nice guys! Spreading child-prono [sic] thats cute. VMA's was insane on top of that. Can I shit man?

I ain't even mad.
Kreayshawn's Twitter account is currently suspended and the nude photos have been posted on several websites. If the rapper really was underage in the photos, those website hosting the images could be in a lot of legal trouble.
Related
Popular in the Community