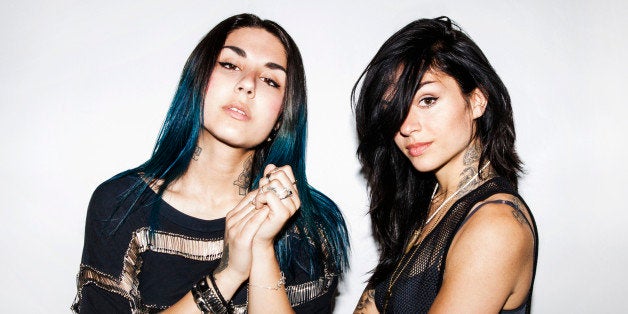 Yasmine and Jahan Yousaf -- the Chicago-raised sisters, vocalists, songwriters and DJs who make up EDM superstar duo Krewella -- have a stronger bond than most, and not just because they're related.
"There are so many moments onstage where I just look at her, and if I'm scared or nervous, I'm just like, 'I'm good.' She's there," says Yasmine Yousaf. "She's holding it down for me, and I'm holding it down for her."
The two have recently made news less for their music and more for being the targets of misogynistic comments from their male peers (and their troll-army of haters) on social media after a public fallout with former member Kris "Rain Man" Trindl in 2014.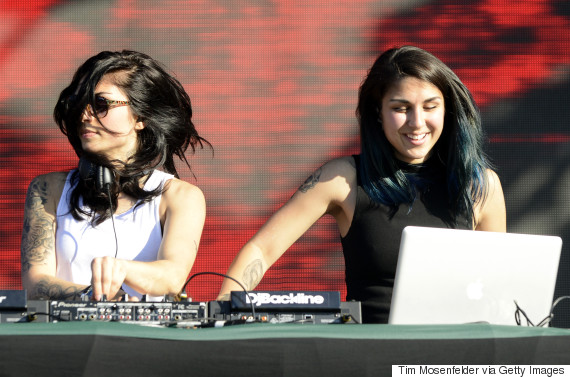 The irony of the situation is especially cruel given the PLUR message that dominates the heart of the modern dance music scene. PLUR -- short for "peace, love, unity, respect" -- is a mantra that embodies the inclusivity and community of dance music enthusiasts.
So why is it that a community built on the global concept of positivity and self-expression has taken such a negative turn against some of its members? Without giving further lip service to the much-discussed trolling Krewella's received from fellow producer Deadmau5 after the departure of their bandmate, the message was loud and clear: There's no room for you onstage without your male producer.
"It's a boys' club, I get that," says Yasmine, "but we're trying to change that." And nobody knows the power of the music community like Krewella -- regardless of the size of their number one hater's Twitter following. Yasmine and Jahan sat down with us after debuting their live set at Miami's Ultra Music Festival to talk about the recent challenges they've faced, the power of perseverance, and a bond with each other (and their fans) that's kept them at the top of the dance charts.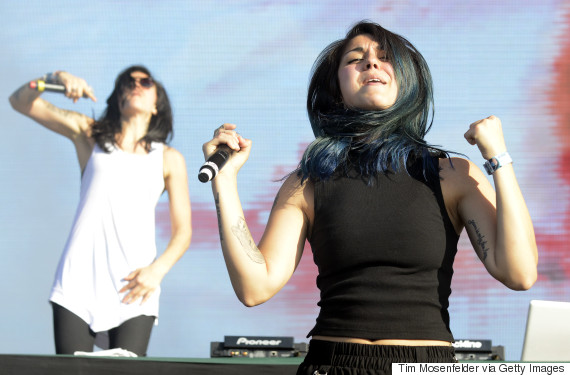 They recently spoke out about cyberbullying and the ongoing sexism they faced in the industry, and even published an op-ed in Billboard that highlights the vitriolic comments targeted at them on social media. Now, the two seem more determined than ever to overcome any hurdles in their way, and have set the tone for a strong launch back into their new music.
The recent release of their new single "Somewhere to Run" seems to take their sound to the next level, incorporating rock elements alongside their trademark soaring vocals and dance beats.
"We went back to the roots for that one," says Yasmine. "The reason why we fell in love with dance music is people like Daft Punk, Justice, MSTRKRFT ... all those people were doing this grungy, punk-y dance stuff and we wanted to channel that for the new song that's out."
Jahan says they knew this new sound would be a risk, but that the early success of "Somewhere to Run" on the iTunes dance charts was a "pleasant surprise." The audience at Ultra certainly seemed to enjoy their rock and roll experiment, singing along and throwing bass hands up by the thousands.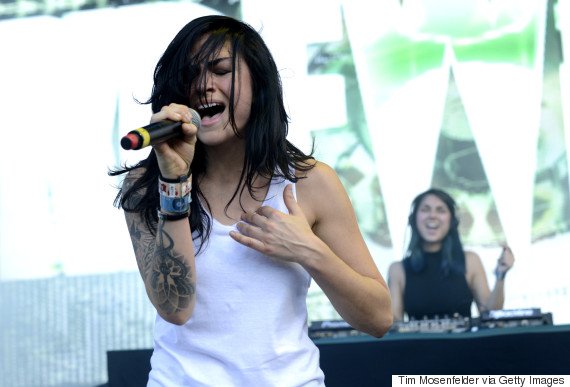 Watching the two finish each others' sentences, it's hard to believe the band was ever anything but the duo they are today. Their strong connection to each other -- and their fans -- is apparent both on and offstage. The two iterated the importance of family and the support system they've created in the wake of all the drama. "We're super blessed," says Jahan, "We've been through a lot in the past year, and if we didn't have each other…"
"I would fall apart if I didn't have her," says Yasmine.

It should be no surprise that after persevering through a band breakup and the subsequent chauvinist noise, the two are proudly finding their voice. Fans can expect to see their new guitarist and drummer onstage as part of the live set, and Yasmine and Jahan are busy writing new material for a body of work they hope to have finished in time for a 2016 tour. But even with a packed house at Ultra and the support of a pumped up crowd -- their critics just couldn't give it up. During their set, Deadmau5 was back at it, accusing the duo of faking their performance by using equipment that wasn't plugged in. (It was.)
This isn't the dance community that festival goers and fans come to experience. This isn't peace or love, and it's definitely not unity or respect.
But if there's any good to come out of baseless allegations like this, it's that the women of Krewella now have more reason than ever to crush the competition. And even though they're in the minority of a male-dominated dance scene, the two are hoping it doesn't stay that way for long.
"To all the ladies out there trying to be a part of this industry," says Yasmine, "Honestly, do not ever let anybody take advantage of you and make you feel like you're not worth as much because of your gender. And keep persevering because you can do big, huge things. There need to be more ladies in this scene because they fucking rock it."
Before You Go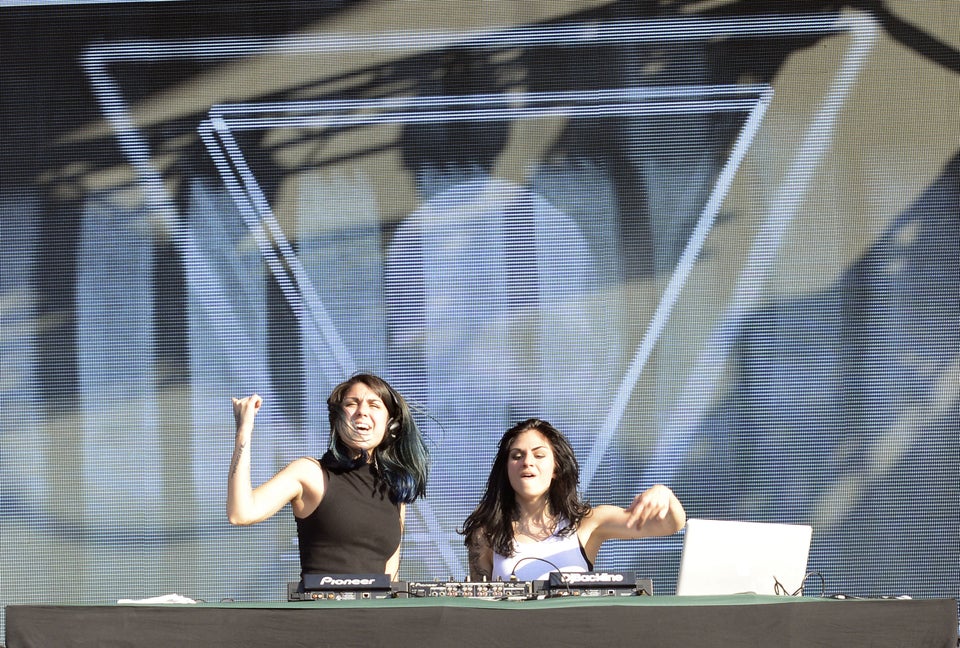 Krewella At Ultra Music Festival 2015
Popular in the Community