Krickitt Carpenter has been married to her husband, Kim, for two decades, but she has absolutely no recollection of their 1993 wedding. That's because less than 10 weeks after saying "I do," the newlyweds were in a near-fatal car accident that left Krickitt in a coma, fighting for her life.
Twenty-one days later, Krickitt awoke with severe amnesia. She didn't recognize anything around her, not even her husband.
"I lost about a two-year period," Krickitt told Oprah back in 1996. "I was in diapers, and they hand-fed me, and they had to teach me how to walk and talk again."
Through it all, Kim stuck by her side. "I made that promise before the Lord," he said. "You make that promise, you keep the promise. If you're going to say something, act on your word. Be a man or woman of your word."
If this love story sounds familiar, it's because Krickitt and Kim were the inspiration behind the 2012 hit movie "The Vow" starring Rachel McAdams and Channing Tatum.
Today, the couple is still together and have two children. "Oprah: Where Are They Now?" caught up with the family in their home in New Mexico. "Our son Danny is 14 and our daughter LeAnn is 11, and they really are the blessings of keeping our vows," Krickitt says. "They're the pot of gold at the end of the rainbow, as we like to refer to them."
It's been 20 years since Krickitt's accident, and she still has no memory of the two-year period surrounding that time. "Now as far as my personality goes, early on my personality was changed about thirty to forty percent," she says. "But I would say it's much closer to what the old Krickitt use to be like."
"Her personality is definitely evolved and I'll catch a glimpse every now and then of something that she'll do that reminds me of the old Krickitt," Kim says.
Since Krickitt has no recollection of her first wedding, she and Kim decided to say their vows for a second time. "It was exciting that I actually got to put a memory to marrying Kim and that it wasn't just a story," Krickitt says. "And I was real excited for my dad to walk me down the aisle, and wear my wedding dress. That was really important for me so that I knew I was actually married."
People had been telling Krickitt and Kim for years that their saga would be perfect for the big screen, but Kim says it was still shocking to get a call from Hollywood about "The Vow." "[We] got to meet Channing Tatum and Rachel McAdams, got to spend some time with them on the set and just had an outstanding experience with them," he says.
"It was awesome that they choose Rachel and Channing because they portrayed our parts perfectly," Krickitt says.
To get their characters just right, the actors studied Krickitt and Kim's past interviews to learn their mannerisms. "In fact, Channing made a comment to me that he feels like he's known me a long time, just watching us on various interviews," Kim says.
Since the accident, Krickitt says the biggest thing she's learned is to stop sweating the small stuff. "Little things that happen in life just aren't as big as what I think they used to be or what they would have been prior to our car accident," she says. "I have a different perspective on life."
Related
Before You Go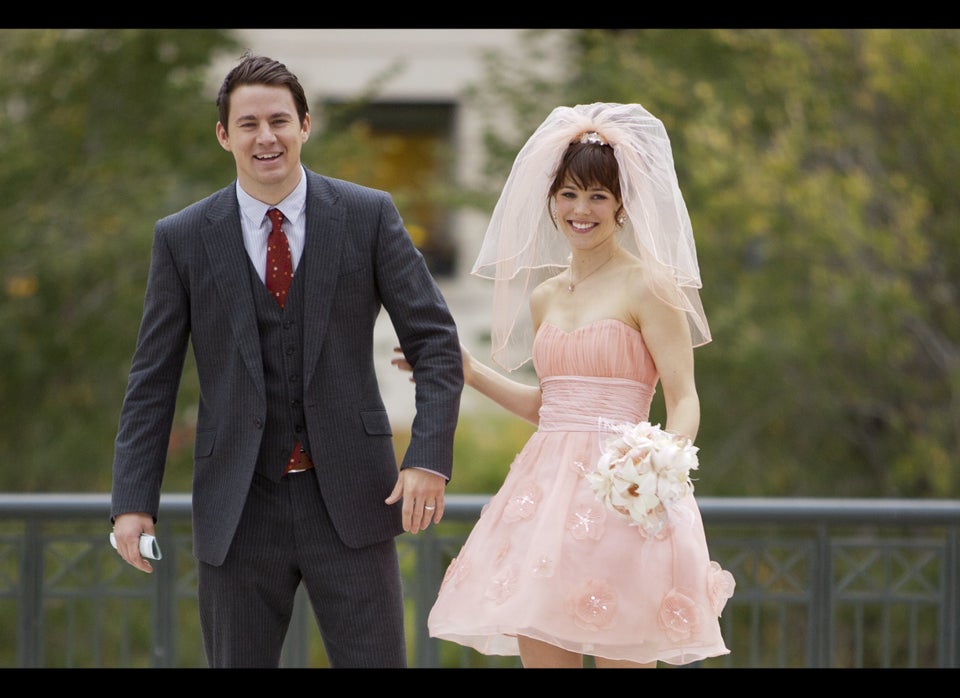 The Vow
Popular in the Community