 Kris Humphries was booed by Wizards fans during his Nets' opening night victory in Washington, DC on Monday night. The jeers, which began when he entered the game and continued each time he touched the ball, did not seem to phase the former Mr. Kim Kardashian; he finished the night with 21 points, 16 rebounds and a few nice talking points.
"People are yelling at you. You know you have to go and perform, go and play hard," he told the NY Post after the game, saying the boos served as "motivation" for him. "They want to have a reason to say something, so you have to try to not give them that reason. It makes it a hostile environment and it's kind of fun to play in that environment."
Humphries, who can be seen every Sunday night in the midst of a miserable 72-day marriage to Kardashian on E's "Kourtney and Kim Take New York," will probably have to get used to the booing. During the Nets' first pre-season game this year, against the Knicks, he heard it early and often from New York fans.
"I don't know why," Humphries gets booed, Johnson told reporters after the game. "I'm trying to figure out, what did he do? I'm serious. Maybe because I don't follow reality TV, I don't know all the ins and outs of it but it's pretty hilarious to me. I don't know if they even know why they're booing him."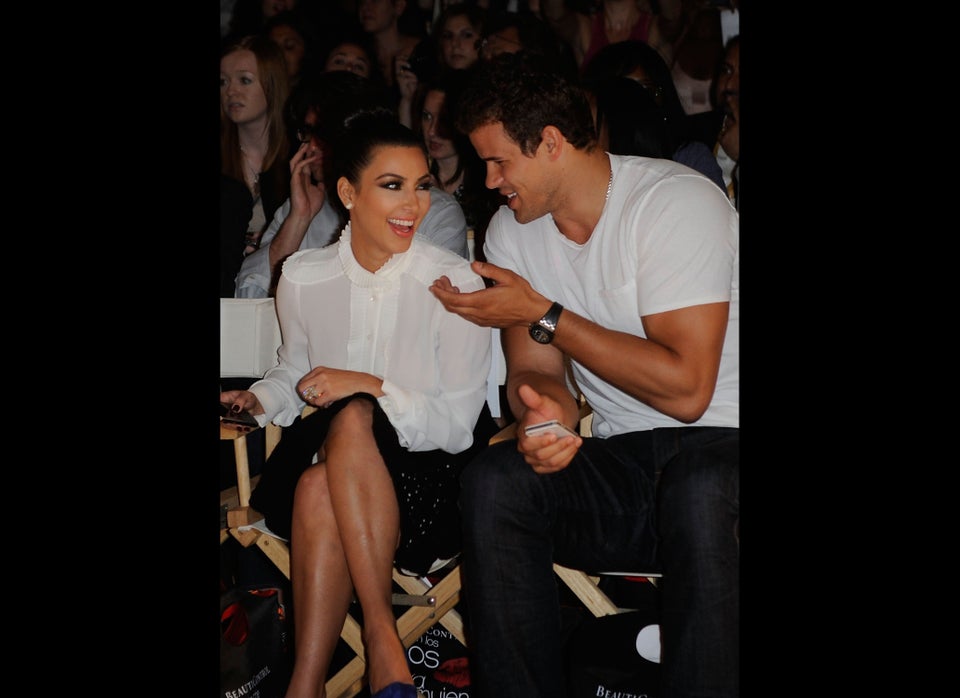 Kim Kardashian & Kris Humphries: The Way They Were
Popular in the Community