If you're a conspiracy theorist and you believe the rumors that Kim Kardashian's marriage to Kris Humphries is nothing more than a plot point for her series of reality TV shows then listen up.
A new report claims that New Jersey Nets forward Kris Humphries wasn't the first casting choice for Kim's husband. A source told Wetpaint Entertainment, that a rep for the E! network first approached New York Knicks small forward, Danilo Gallinari, to see if he'd be interesting in dating Kim.
Wetpaint reports that both E! and Kim were both interested in her dating a known New York athlete to pump up the drama for the debut season of "Kourtney & Kim Take New York," even explaining to the then 22-year-old basketball player that dating Kim on camera would be a good move for his career.
The 6'10 Knick apparently declined the offer, saying he'd like to meet Kim but wasn't interested in dating her or being on a reality show. A spokesperson for E! had "no comment" when contacted by the website.
Kim and Kris were apparently set up by a friend of Kim's after she told her how cute she found the 6'9 forward. Since the moment the couple tied the knot in August they've been plagued by rumors that Kim's either pregnant or the couple is headed for a divorce.
Some media even reported that the couple's marriage was in trouble when they spotted Kris moving cardboard boxes out of the Park Avenue hotel they'd been living in. This is how rumors get started, when really the couple were both moving back to L.A together.
"Can't believe we are done w New York! 3 months went by so fast! Boxes everywhere in our hotel! All ready to go home! #BeenFunNY"
Is Kris Humphries destined to become one of Kim's exes?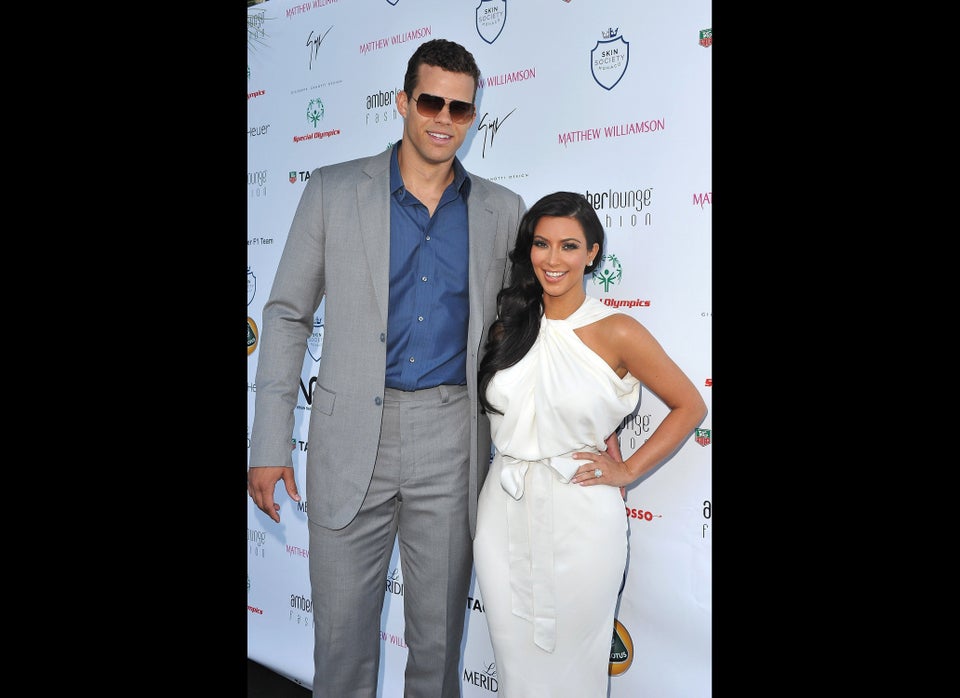 Kim Kardashian's exes
Popular in the Community