 Not shockingly, Humphries didn't like what he saw and was "extremely disappointed with how he was portrayed," reports RadarOnline.
Hindsight is 20/20 and if all you saw was footage from Sunday's episode, it's crystal clear why the marriage lasted only 72 days. But the 26-year-old basketball player is said to have watched "in utter horror" (much like the rest of us) because, according to a source, "It was just not a true depiction about what was actually going on between Kim and Kris."
Between insinuating that Kim had gained weight from eating too much wedding cake, to passing gas in her face and throwing a tantrum when he came home to find a naked male yoga instructor leading a class in his massive hotel suite, Humphries did not come across well, to say the least.
"Kris jokingly said that Kim ate too much wedding cake, but what viewers didn't see was Kim nagging Kris about working," the source told RadarOnline. "It was actually Kim's idea that Kris go back to Minnesota to train and give them some distance. Kris wasn't getting any sleep with Mason's playroom literally set up outside their bedroom door."
Even before the wedding, producers had constructed Humphries' character into something of an overgrown oaf, who was careless with both his wife's feelings and physically with her herself, due to her diminutive stature.
On Sunday's episode, audiences again heard complaints from Kim that Kris was too rough with her, recalling the last season of "Keeping Up With The Kardashians" when Kim ran off crying after Kris threw her in the ocean, causing her to temporarily lose a $75,000 earring while on vacation in Bora Bora.
"Kris wasn't surprised that he was made to look bad, he will just be relieved when the show is over and his divorce is final," said the insider, adding that Humphries is focusing on signing an NBA contract and getting back to work.
Kim and Kris are so over, and so are these celebrity couples: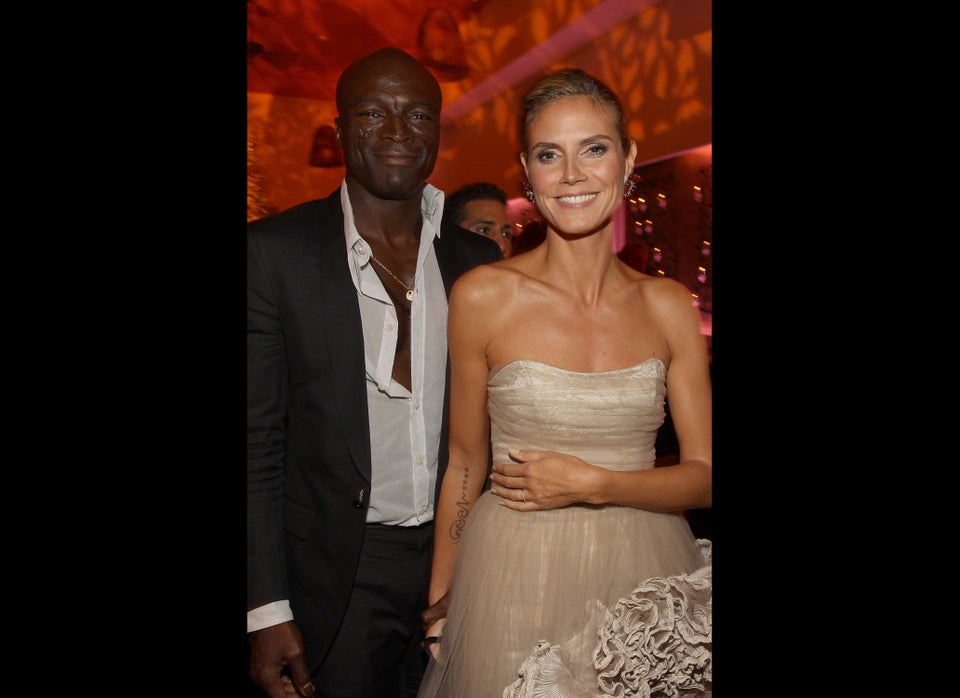 Celebrity Breakups: Star Couples Who've Called It Quits
Popular in the Community