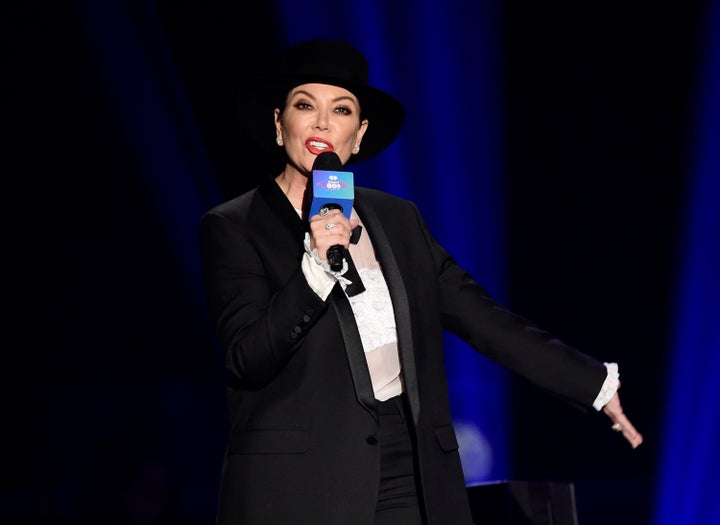 Culture Club fans apparently don't like Kris Jenner very much.
As soon as she stepped onstage, channeling Boy George in a black suit and bowler hat, the crowd started booing. But like a pro, Jenner continued on despite the negative audience reaction.
As the reality TV mogul talked about meeting Boy George in France and gushed about how she's been "obsessed" with him since the '80s, a voice came over the sound system apparently trying to get the crowd to stop.
"Hey! Hey people!" the mystery voice shouted as Jenner continued on with her intro. But as soon as she introduced the band, the crowd shifted its tune and began cheering again.
You can watch the whole thing go down below: