The latest Kardashian show should be "Kris Jenner Takes Business School/The Department Of Education."
Kardashian clan matriarch Kris Jenner is the new board chairman of the Legacy Business School, a for-profit institution set to launch in New York this September. Though having Jenner as their chairman and a campus in Trump Tower just screams academic prestige, the new business school is not what it purports to be.
The Daily Beast reports there is reason to believe that Legacy Business School is actually the re-branded European School of Economics, which has a long history of legal and financial issues. According to the New York Department of Education, European School of Economics has been illegally operating a campus and granting degrees in New York State. Legacy Business School claims to be a separate institution, but it looks like it's the same school with a face-lift and a new name.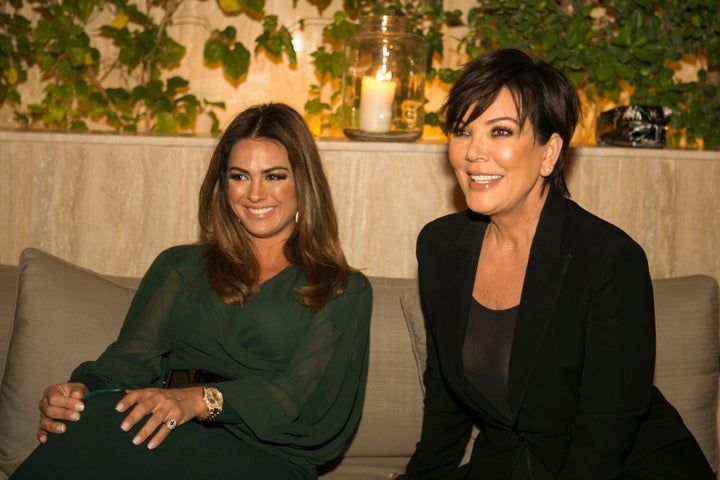 It's unclear whether Kris Jenner knew about Legacy Business School's past, but she is the public face of the institution and, in true Kardashian form, she is very good at promotion.
"Ambition is what drives us. Passion is what keeps us up at night. The impact we want to make? Now that's what guides us to our success," Jenner says a promotional video on the school's website.
In a speech given at the school's fete in Dubai, Jenner said, "As someone who always expects the best, I was drawn to Alessandro's concept of a white-glove business school, offering the finest amenities, with luxuries that you'd expect from a school created for the global elite."
Does U.S. News and World Report rank schools by number of butlers? Is Legacy Business School actually Downton Abbey?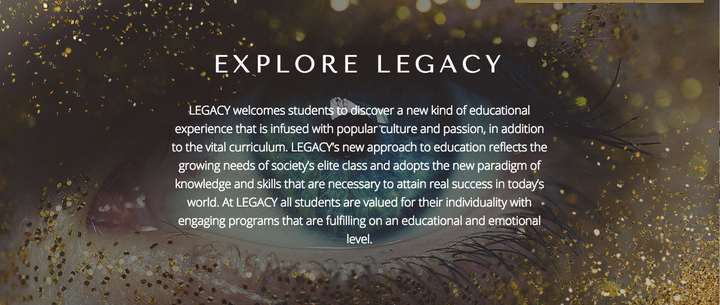 Legacy Business School's promotional materials are so gaudy and cocksure that they could have been written by Donald Trump. Jenner's over-the-top praise is coupled with tired cliches about success, and the site features stock images of runway shows, the Trump Tower, diamonds, gold dust, and liquid gold, so much gold, all the gold.
The school's description basically uses every synonym for elite that they could think of:
Luxury condominiums, world-class restaurants, and high-end stores has made Trump Tower a one-of-a-kind destination, making it the best location for top – tier education... LEGACY offers premiere amenities; dining and shopping options, as well as prime student services. By delivering elite personalized treatment to students, LEGACY blurs the line between school and leisure in order to captivate minds in an impactful way... LEGACY is the most exclusive, private business school in the US.
Blurring the line between school and leisure? Well, Legacy Business School is certainly blurring the line between something -- at the very least good taste.
Request for comment made by The Huffington Post to Jenner's rep and the New York Department of Education has yet to be returned at this time.