To start, Kris Jenner addressed her daughter Kourtney Kardashian's recent breakup with longtime boyfriend Scott Disick. And she sounds like one proud mama.
"[Kourtney's] kind of my hero right now -- she makes good decisions. She always puts her children first and is accepting, loving, and dedicated to her family -- she doesn't get easily ruffled. This situation has made me realize how strong she is," Jenner told the magazine.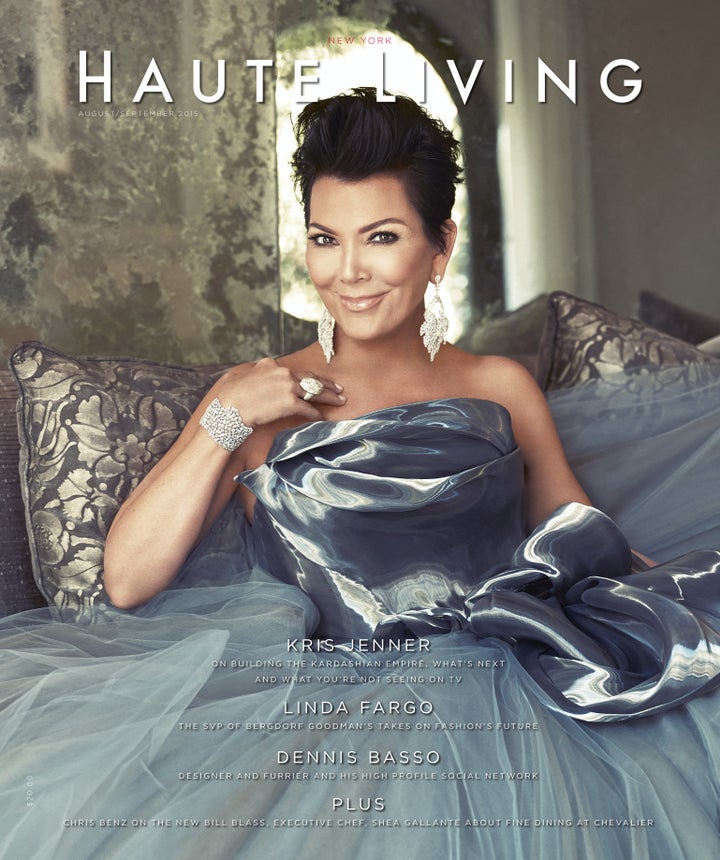 The 59-year-old is a grandmother to Kardashian and Disick's three children, Mason, Penelope and Reign, in addition to Kim Kardashian and Kanye West's daughter, North. Jenner also told the magazine that she worries about her grandchildren facing cyberbullying as they grow up:
 I worry about my grandchildren because the Internet can be brutal. What makes someone so evil and angry that they would say the cruelest things about another human being? I raised my kids kind of old-fashioned -- if you don't have something nice to say, then don't say it at all. I teach love, acceptance, and tolerance ... I sometimes think that this generation is lacking in decency. I'm strong enough and have a pretty thick skin, but when people go after my kids, I just hit block-delete, block-delete. It's my mantra.
And despite having to worry about cyberbullies, the paparazzi and the tabloids, Jenner revealed something else to the magazine that made us realize she's a lot more like us than we thought: Costco is her favorite store.
 "Oh, my goodness, I am obsessed with Costco! We do runs at least twice a week. I love the salmon and rotisserie chicken, the dog beds," she said. 
 Yaaaaas, Kris, meet us by the free samples. 
PHOTO GALLERY
The Kardashians