Can you even keep up with the kute?
While Kourtney Kardashian was off (maybe) celebrating National Best Friends day with Lindsay Lohan in London, Kris Jenner was home doing her grandmotherly duties in a way only she can -- by playing designer dress-up with granddaughter Penelope Disick.
Jenner, clad in what looks like a version of this Dolce & Gabbana dress currently on sale for $1,286, adorably matched Kardashian's daughter, who was clad in the sweetest little white dress, purse and headband with the same lemons. Penelope even had the lemons on her sandals.
But let's take a break from swooning over this amazing grandma-and-me moment to ask the real question here: Just how many lemon-print dresses does Kris Jenner own? Here she is just a few weeks ago wearing a similar version in black: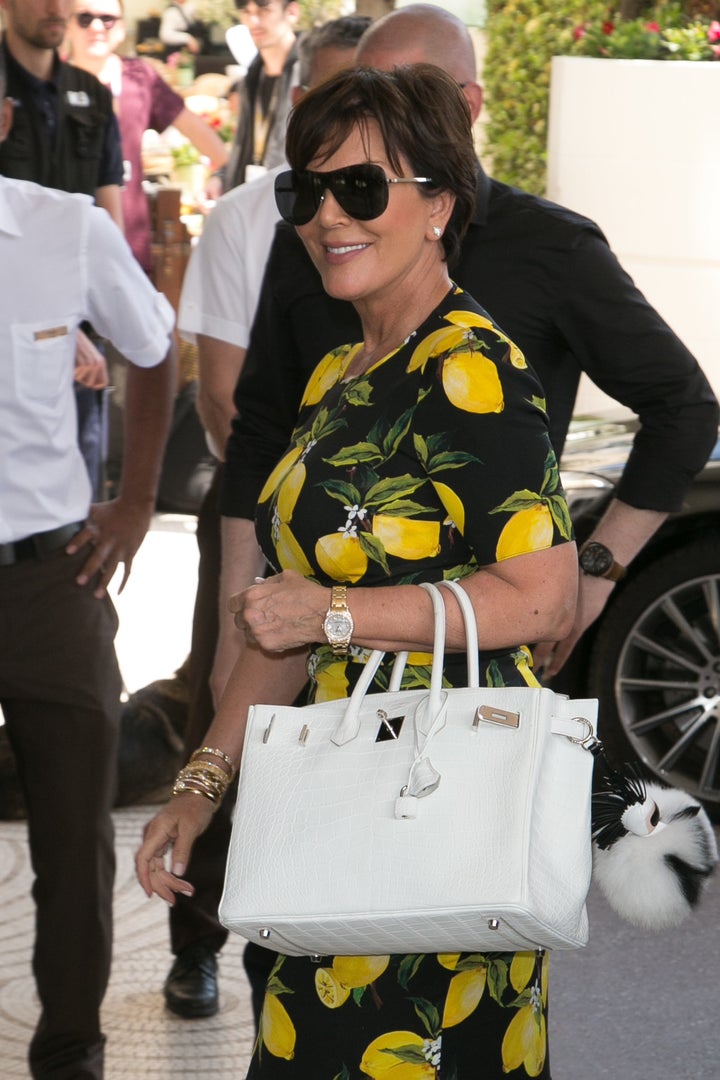 What is it they say -- If the $1,286 dress ain't broke, don't fix it?