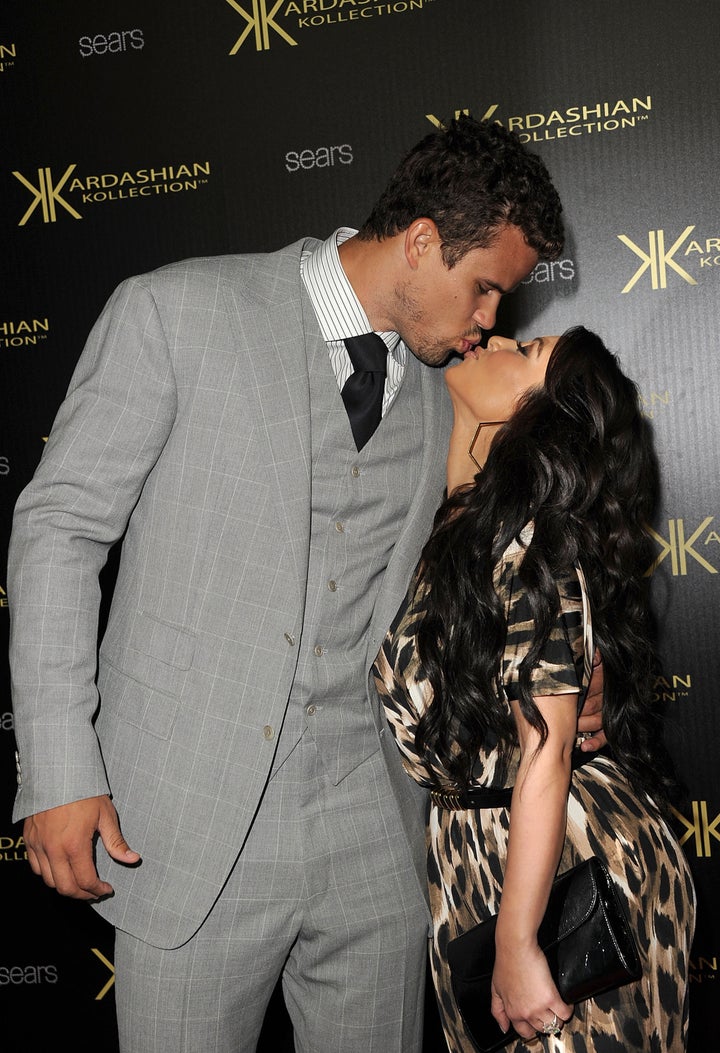 "Kris runs the entire family like a business and that's why they are all so successful," a family friend tells me. "Now that Kris [Humphries] is married to the families biggest asset, Kris [Jenner] is going to make sure that she is making all the business decisions."
Shortly after Khloe Kardashian married NBA star Lamar Odom, momma Kris took over as his manager, negotiating a fragrance deal as well as their own reality show, "Khloe & Lamar." Things will be no different with Kim.
"Kris is already in early negotiations to brand the newlywed couple today with fragrance deals and other endorsements," an insider tells me. "She isn't going to let some other manager with a different agenda get in the way of that. The amount of money this couple has already made from selling coverage of the wedding is millions and that's just the tip of the iceberg. Expect his and her clothes, towels, watches, shoes and by the time they have a baby together, forget it. They will be able to buy the bank."
Although having your mother-in-law involved in your bank account might not be ideal, if it happens to be Kris Jenner -- who is known for turning lemons into very expensive lemonade -- it might not be such a bad thing after all.
Related
Popular in the Community