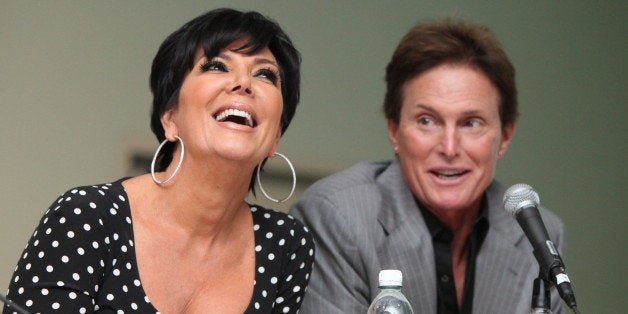 Kris Jenner may have recently separated from her husband Bruce Jenner, but if you believe the reality matriarch, the pair are as close as ever.
"We're just separated," Jenner told Gifford. "We are better people and happier just spending time apart than we are spending time together. It's just what we need to do right now."
Jenner added: "I would rather have him in my life as a friend than not in my life at all."
We shouldn't be too surprised by the Kardashian matriarch's comments, given how much time the pair have been spending together lately. Just this past Sunday, Kris joined her estranged husband and the rest of the family for his 64th birthday dinner. And on Tuesday, the pair got together again to celebrate daughter Kendall's 18th birthday at Six Flags Magic Mountain -- an event documented on Instagram in typical Jenner/Kardashian fashion:
Hey, the family that plays together, stays together -- separated or not.