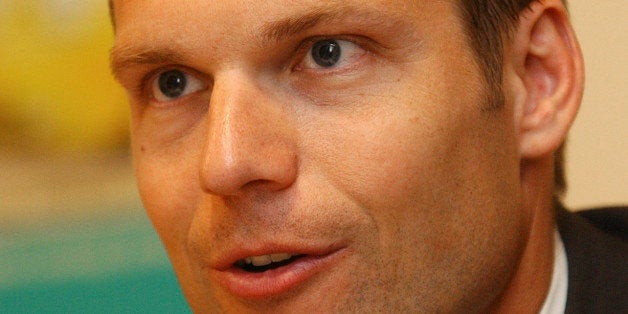 Kansas political observers told The Huffington Post that they do not think Secretary of State Kris Kobach (R) would use his authority to compel outside political groups, formed under section 501(c)(4) of the federal tax code, to disclose their political spending. Kobach's authority came to light in a report, released earlier this month by New York City Public Advocate Bill de Blasio (D), that identified 28 states with laws in place that would allow a single official to write regulations to force disclosure. The de Blasio report targets state laws regarding such groups, which have spent unlimited amounts of money to influence elections since the 2010 Supreme Court decision in the Citizens United case.
In his report, de Blasio said that under Kansas law, Kobach can design all registration forms for the 501(c)(4) groups to require disclosure, in addition to having the power to write all regulations to enforce the state charities code. The 501(c)(4) groups fall under the classification of nonprofit groups, like charities, and often run political messages described as educational campaigns for and against candidates.
In Kansas, such groups, including the Koch brothers' American for Prosperity organization and the Kansas Chamber of Commerce, played an important role on behalf of conservative Republican state legislative candidates in 2012, helping to oust moderate Republicans from the state Senate as part of an ongoing GOP civil war. Kobach is considered a leader of the conservative GOP faction along with Gov. Sam Brownback.
Kobach's political stance makes observers suspect he is unlikely to implement any changes.
"When pigs fly," University of Kansas political science professor Burdett Loomis said of Kobach. "He is a partisan politician of the first order. He would come up with a nice legalistic reason. 501(c)(4) groups play such a significant role here, and [conservative Republicans] see them as playing a major role in the 2014 elections."
Those groups had an outsized role in the Republican state Senate primaries last year, as well as during the general election campaign, with the groups sending out negative mail pieces against moderate Republicans and Democrats.
Loomis noted that, based on the 2012 elections, most in the state's political arena are expecting outside groups to support Republicans heavily next year. While Brownback has had low approval ratings, the outside groups and his own fundraising have made him the favorite over state House Minority Leader Paul Davis (D-Lawrence), next year's presumptive Democratic gubernatorial nominee. Kobach is also considered a favorite for reelection next year.
Kobach, through his spokeswoman, declined to comment for this article.
Upon releasing his report, de Blasio, who is locked in a tight battle for New York City's Democratic mayoral nomination, called it a "road map for every state in the union." Although de Blasio may have provided a road map, former Kansas state Rep. Ann Mah (D-Topeka), who has been among the most outspoken of Kobach's critics, said she doesn't expect him to consult that map any time soon.
"The secretary of state knows what everyone else knows: that these groups are political in nature and they don't want anyone to know who is funding them," Mah said. "The big donors want to do it under the cover of darkness, and the secretary of state knows that."
Mah, a former top Democrat on the state House elections committee, said the state legislature has considered greater campaign finance disclosures for the outside groups, but the measure has been routinely shot down by conservative Republicans who control the state House. She said Republican leaders would use parliamentary maneuvers to block proposals from coming to a vote, including once recessing the state House when an amendment was offered.
"The people in charge know the big donors don't want their faces revealed," she said.
Kansas observers did note that even if Kobach were to mandate disclosure, it would only impact groups based in Kansas. They said that several of the negative mail pieces in 2012 from Americans for Prosperity came from an AFP chapter in Iowa, which is outside of Kobach's reach.
At least one Kansas conservative, state Rep. J.R. Claeys (R-Salina) told HuffPost that he favors forcing the disclosure of 501(c)(4) donors, but would prefer that it be done federally to avoid a patchwork of state laws.
"It makes sense to have this disclosure at the federal level," Claeys said. "I am in favor of disclosing the donors to organizations that attempt to influence the outcome of elections."
Before You Go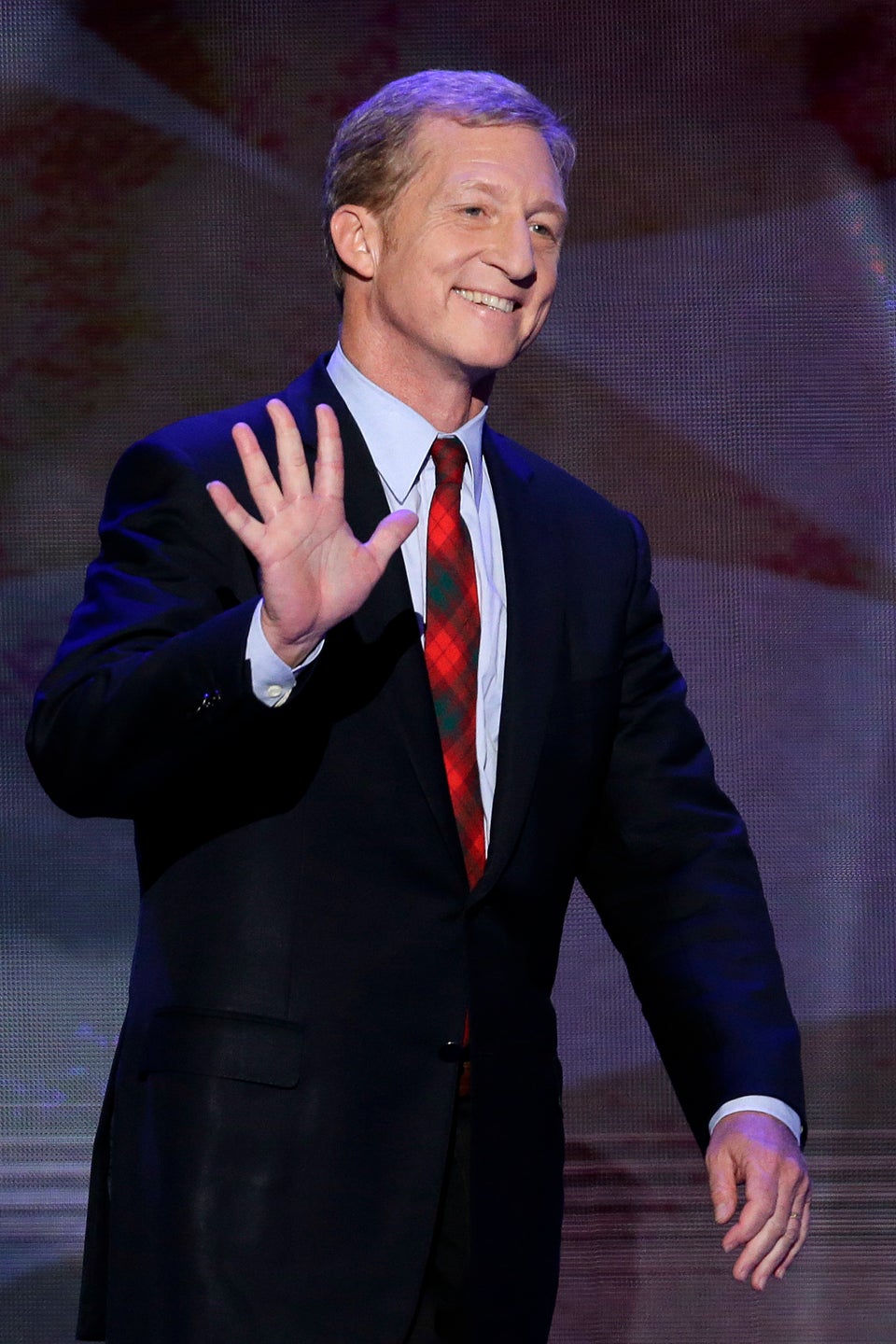 2014 Election: $500,000-Plus Super PAC Donors
Popular in the Community