When the 10 members of President Donald Trump's Presidential Advisory Commission On Election Integrity met each other for the first time during a June 28 conference call, Vice President Mike Pence and Kansas Secretary of State Kris Kobach (R), the panel's leaders, made it clear they wanted the committee's work to be unbiased.
That same day, Kobach sent a letter to all 50 states, requesting any "publicly available" information on voters, including highly sensitive information such as their voting history, information regarding felony convictions and the last four digits of their Social Security numbers. The letter immediately prompted a bipartisan backlash as Democratic and Republican election officials declined to provide sensitive voter information. The White House has tried to downplay resistance to the probe, releasing a statement saying reports that nearly every state was resisting the probe were "fake news."
Now, after less than two weeks of activity, the commission, convened after Trump's unsubstantiated claim millions voted illegally last year, is under fire before it has even looked at a single voter file. The backlash has undermined the work of commissioners, as election officials have openly questioned why the commission needs highly sensitive personal information. Trump himself has also undermined the suggestion the probe was convened to look broadly at confidence in elections, calling it a "voter fraud panel" in a tweet.
Despite the chaos of the commission's first days, its direction is scary.
Kobach's ultimate goal appears to be weakening the 1993 National Voter Registration Act. The law mandates certain state agencies provide citizens with the opportunity to register to vote and outlines specific conditions states must meet before removing people from the voting rolls. On the same day Kobach sent a letter to states requesting voter information, the Department of Justice also quietly asked 44 states to send them information on their compliance with that act ― a request many said signaled the department was gearing up to force states to kick people off their rolls.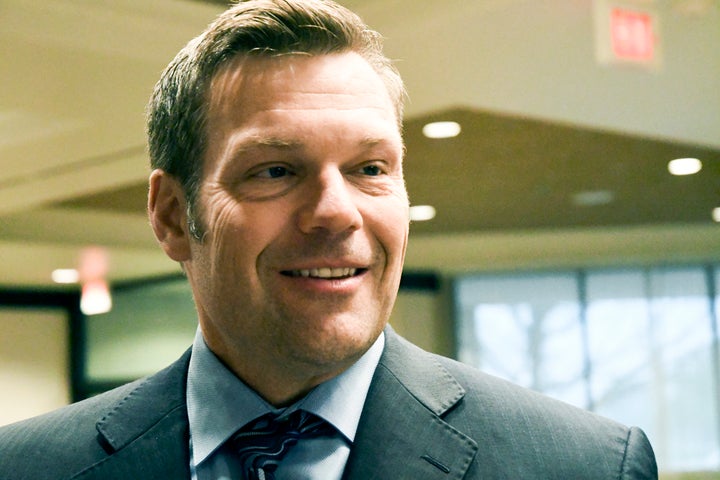 Kobach has described the refusals to hand over voter "data" as idiotic, but it's clear the commission's work so far has been at best sloppy. In some cases, Kobach didn't send the letter to the agency that oversees elections in the state. In his initial letter, Kobach told states any documents they gave to the commission would be turned over to the public, but later said in a court filing that no identifiable voter data would be released. He also told states they could submit information through email or a secure file exchange, but amid a lawsuit about security concerns, said the email option applied only to non-sensitive responses. Many have expressed alarm that the commission hasn't offered a careful and thoughtful plan for storing what will essentially be a national database of voters, particularly after Russian hackers penetrated the U.S. election last year.
The White House revealed this week that the committee intends to compare the voter data it collects against federal databases (it has not said which ones) to try to flag people who are registered to vote in multiple places as well as dead and non-citizens who are on the voting rolls. Such an effort could produce unreliable results. The Department of Homeland Security has warned its database of noncitizens is not a reliable way to verify voter rolls.
And Kobach has championed a similar program to compare voter rolls between states, called Crosscheck, for years, but it's known to produce a lot of false positives and flag people who have similar identifying details but are otherwise eligible to vote. One recent study found the Crosscheck program identified 200 false positives for every instance of double registration it found.
Michael McDonald, a political science professor at the University of Florida, suggested in an interview with Slate that Kobach intentionally made a request he knew states couldn't answer without passing legislation to allow it to be shared.
"They wanted to make an argument that these states were hiding their data so they could conceal the massive voter fraud that, if uncovered, would legitimize Trump's claim of 3 million to 5 million fraudulent votes. Kobach set the states up. He knew many wouldn't be able to respond," he said.
The commission will meet in person for the first time on July 19 in Washington, D.C. The public will be allowed to watch only via a livestream.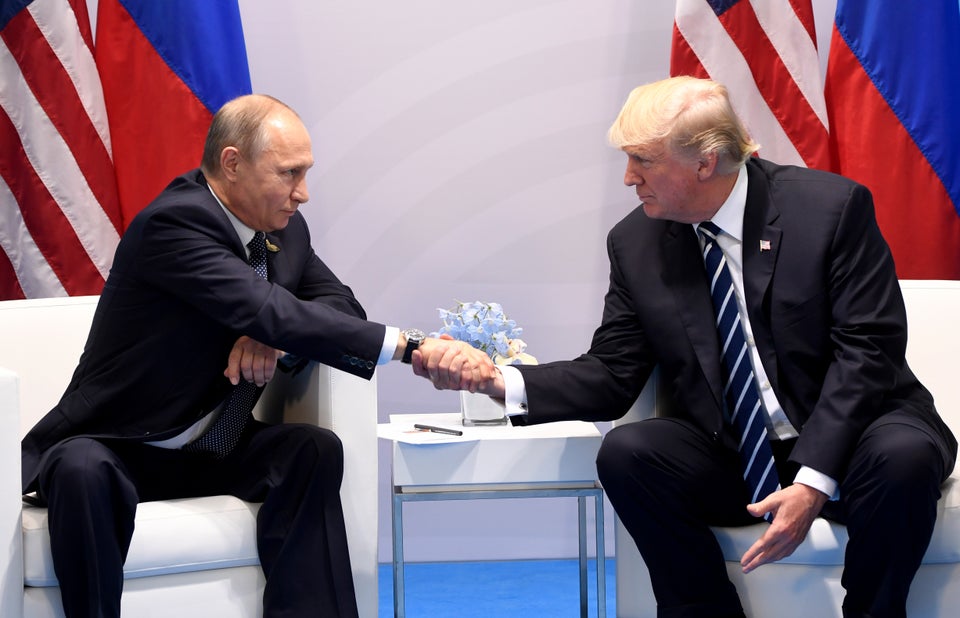 Trump Meets Putin During G-20 Summit
Popular in the Community