A federal magistrate judge fined Kansas Secretary of State Kris Kobach (R) $1,000 on Friday for misrepresenting the content of documents he was photographed holding while meeting with President Donald Trump, but will allow Kobach to continue to shield the documents from the public.
The ruling came in connection with a lawsuit by the American Civil Liberties Union over a Kansas law requiring people to prove their citizenship when they register to vote. As part of the lawsuit, the ACLU sought documents Kobach was photographed holding when he met with Trump in November that contained proposed changes to the 1993 National Voter Registration Act. Kobach argued the documents were not relevant to the lawsuit, but the ACLU argued they were because Kobach's proposal of amendments to federal voter registration law signaled he did not have the authority to implement a proof of citizenship requirement.
In April, federal magistrate Judge James O'Hara ordered Kobach to turn over the documents, and the ACLU asked O'Hara to sanction Kobach for failing to comply with his discovery obligations. Kobach produced the documents to the court, but marked them as confidential, preventing them from being released to the public.
O'Hara agreed Friday that Kobach's "deceptive conduct and lack of candor warrant the imposition of sanctions." But, he said, Kobach's objections to releasing the documents were "substantially justified."
Still, O'Hara wrote, Kobach's behavior merited a fine to discourage him from pursuing similar behavior in the future.
"To deter defense counsel and other members of the bar from deliberately attempting to mislead the court in the future, and to somewhat compensate the court for the 'costs imposed on the judicial system' through the undersigned's time spent discovering defendant's misrepresentations and bringing the same to light, the court fines defendant $1,000," he wrote.
The ACLU had argued the contents of the documents undermined Kobach's claim that millions may be illegally registered to vote, but Kobach said the group was trying to obtain them just to annoy him.
O'Hara also said it was appropriate for Kobach to keep the documents from his meeting with Trump private because they were exempt under Kansas' open records law. The documents are exempt, he said, because they are preliminary proposals.
As part of the sanctions, O'Hara ruled the ACLU could depose Kobach over the documents. He also hinted the court would be hesitant to protect the documents under seal as the litigation continues.
Neither the ACLU nor Kobach's office immediately responded to a request for comment.
Last year, the U.S. Court of Appeals for the 10th Circuit upheld a ruling blocking the Kansas law and allowed voters registered at a motor vehicle office whose status had been put into jeopardy by the proof of citizenship requirement to cast a ballot. The decision affected 20,000 people.
Read the judge's opinion:
Before You Go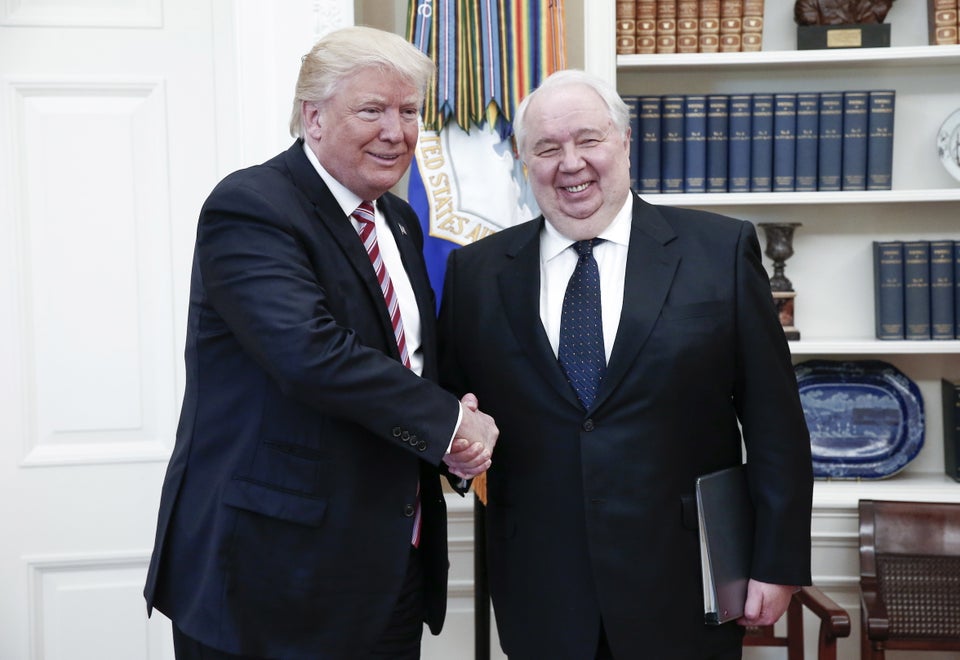 Donald Trump Meets With Russian Officials
Popular in the Community