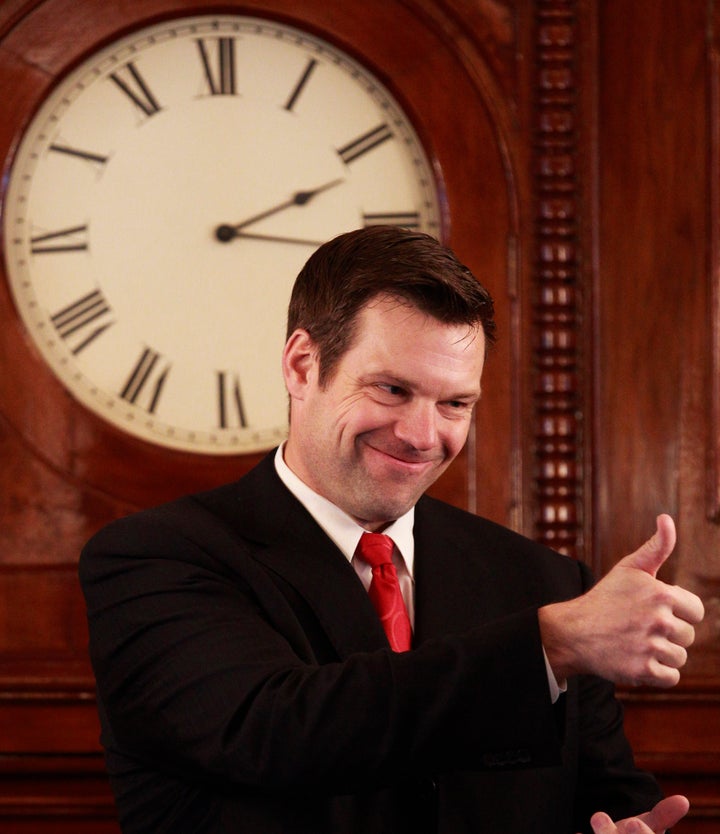 Kansas Secretary of State Kris Kobach, the author of Arizona's SB 1070 immigration bill, ensured on Tuesday that the Republican Party platform will also have his fingerprint.
During a meeting of the GOP platform committee in Tampa, Fla., Kobach called for the party to officially back increased border fencing and the E-Verify employment verification system, and to go after two immigrant-friendly initiatives: in-state tuition for some undocumented young people and so-called sanctuary cities. Those measures were in the 2008 Republican platform but had been dropped from the draft this year, Politico reported.
"These positions are consistent with the Romney campaign," Kobach said. "As you all remember, one of the primary reasons that Governor Romney rose past Governor Perry when Mr. Perry was achieving first place in the polls was because of his opposition to in-state tuition for illegal aliens."
None of the changes to the platform on immigration were out of left field, but they did provide more specificity that could later cause issues for candidates more moderate on immigration -- or those, like presumptive GOP candidate Mitt Romney, who have tried to edge back toward the center. In-state tuition, for instance, won support in Texas from the legislature and the Republican governor, former Romney challenger Rick Perry, and remains in place in several other GOP-led states.
Romney opposed in-state tuition during the Republican primary, as noted by Kobach. Since then, though, Romney hasn't spoken about the issue, and has toned down his immigration rhetoric generally. Kobach similarly left the spotlight of the Romney campaign, after being featured as an adviser on immigration issues.
Now in the general election, Romney is attempting to win more Latino voters, who tend to vote Democratic and oppose measures such as SB 1070.
But Kobach's positions on immigration, most notably the idea of "attrition through enforcement" -- what Romney called "self-deportation" -- laid out by SB 1070, will still be part of the Republican message.
Sanctuary cities are those with policies instructing police not to ask for proof of immigration status, the opposite of laws such as SB 1070. Supporters of sanctuary city ordinances argue they increase public safety by making victims and witnesses feel they can come to police to report crime.
E-Verify, meanwhile, is a critical part of "attrition through enforcement," because it could make it difficult for undocumented immigrants to find work. The E-Verify portion of the platform passed after some debate from business owners who said they are opposed. "I believe that it is almost insulting to me as a small business owner that we would even ask businesses to E-Verify their employees before welfare benefits are ... E-Verified," Kathy Szeliga, a delegate from Maryland, said.
But Kobach won out. "We recognize that if you really want to create a job tomorrow, you can remove an illegal alien today," he said.
Another adopted provision, this one from evangelical Texan David Barton, struck language about "cattle" in reference to human trafficking, saying it should be replaced with a word that reflects the severity of the issue. "As a rancher and as a Texan, that is not nearly as demeaning as it's intended to be, so I recommend we strike that language," Barton said, drawing a laugh.
Before You Go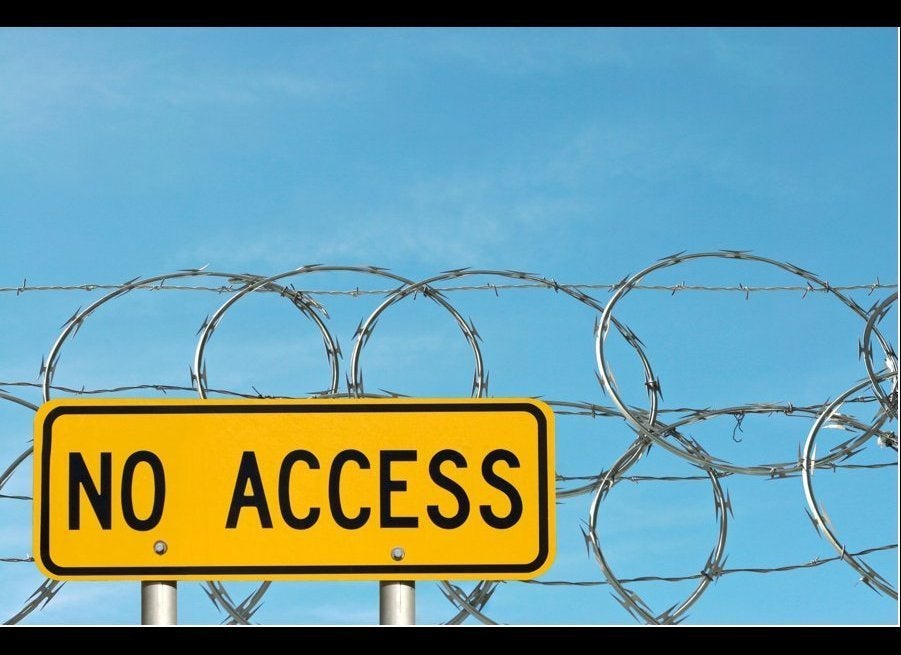 Controversial Immigration Laws
Popular in the Community