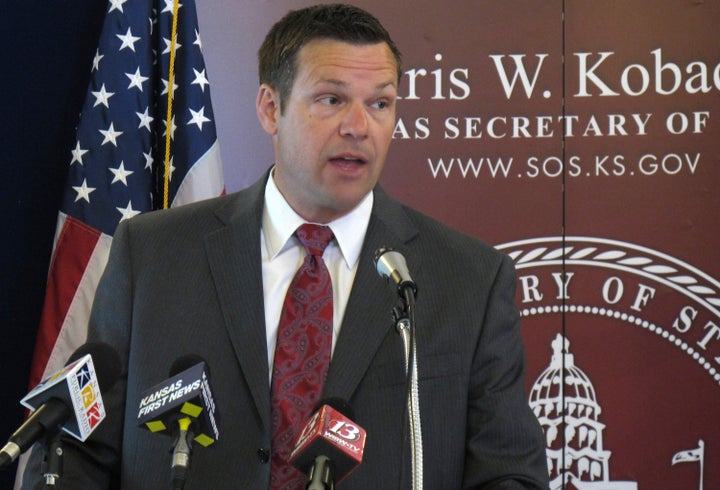 WASHINGTON -- Arizona immigration law author and Kansas Secretary of State Kris Kobach is representing 10 immigration agents in a lawsuit filed Thursday against Homeland Security Secretary Janet Napolitano, for policies they say prevent them from doing their job of defending the Constitution.
"They're being ordered by their federal-appointee superiors to break federal law, or if they don't break federal law, according to their orders they will be disciplined," Kobach said Thursday on a call with reporters. "This is an absolutely breath-taking assertion of authority and an abuse of authority."
Numbers USA, a group that advocates for reduction of immigration, is funding the lawsuit on behalf of Immigration and Customs Enforcement agents opposed to current policy. The suit goes after two key Obama policies on immigration: prosecutorial discretion to focus on criminals and repeat offenders, as well as deferred action for undocumented young people.
Kobach, who has advised presumptive GOP presidential candidate Mitt Romney on immigration issues, said that the campaign was aware of the lawsuit and had not expressed concerns with the plan.
ICE announced in August 2011 it would stop deporting some "low priority" undocumented immigrants, such as young people or those with strong ties to the U.S. On June 15, 2012, the administration took that a step further for young people. Now, under deferred action, many will be granted work authorization and two years reprieve from deportation concerns.
Republicans immediately came out against the move, saying it was an overreach because such a decision should go through Congress.
The Obama administration argues it is well within its power in enacting the policy, given the need for prosecutorial discretion. ICE agents under Obama were also instructed last year to focus removals on those undocumented immigrants considered most dangerous, from gang members and criminals to repeat immigration offenders, because deporting all of the undocumented immigrants in the U.S. is next to impossible.
Contrary to claims that it has shirked enforcement responsibilities, the Obama administration removed a record 396,906 immigrants from the United States in the 2011 fiscal year.
In defense of its prosecutorial discretion policies, the Department of Homeland Security pointed out in a statement that ICE removed more than 216,000 convicted criminals in the 2011 fiscal year.
"The Secretary's memo on Deferred Action for Childhood Arrivals is a continuation of the Department's focus on these priorities, and ensures that responsible young people, who are Americans in every way but on paper, have an opportunity to remain in the country and make their fullest contribution," DHS spokesman Matt Chandler said in a statement. "This policy is a temporary measure; Congress must still act to provide a permanent solution to fix the broken immigration system."
The National Immigration and Customs Enforcement Council, part of the American Federation of Government Employees union, put up a petition earlier this month calling for the administration to drop its deferred action and prosecutorial discretion policies. It now has more than 56,500 signatures online.
"Safety has just been thrown out the window," Chris Crane, president of the National ICE Council and a plaintiff in the suit, told reporters. "It is pretty much just let everyone go," he said later of deferred action.
Numbers USA President Roy Beck said he would like to see Romney come out and say he will end the policy -- so far the candidate has refused to say how he would handle deferred action if he became president.
Kobach remains an influential member of his party on immigration issues. On Tuesday he successfully urged the Republican platform committee to add tougher provisions on enforcement.

Three Republican congressmen from Texas -- House Judiciary Committee Chairman Lamar Smith, Rep. Louie Gohmert and Rep. John Carter -- gave their support to the ICE agent lawsuit in a statement Thursday.
"It's a sad day when ICE employees have to sue their own employer over injustices and violation of laws within the Department of Homeland Security," Gohmert said. "I support this effort to reintroduce the Obama administration to the Constitution and the fact that when Congress passes a law and the President signs it, a future President must follow the law unless it is changed. A President does not get to speak new law into existence that overrides existing law until his coronation as our first king."
UPDATE: Romney campaign spokesman Ryan Williams responded with the following comment:
"There is no question that the president's executive action is unprecedented and raises large questions as to whether it is within his authority. The courts will have to sort this out, but this kind of uncertainty is unacceptable as these young people brought here as children are seeking clarity on their long-term status. The president's action ruined a bipartisan effort in Congress to forge a long-term solution for these young people. Mitt Romney will work with Congress to forge a long-term solution that will supersede the president's stop gap measure and give these young people certainty."
Before You Go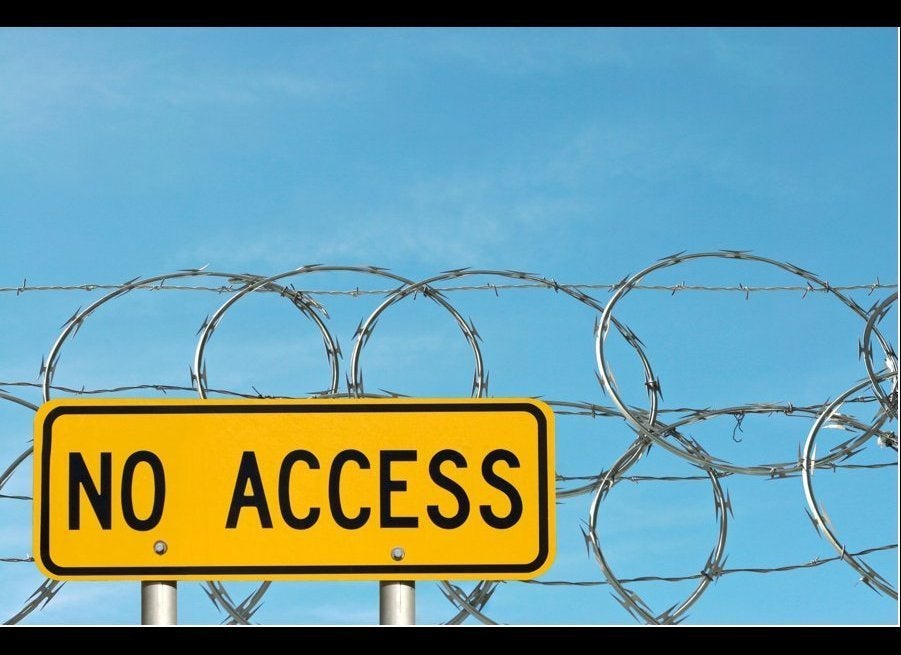 Controversial Immigration Laws
Popular in the Community