One of the academics that Kansas Secretary of State Kris Kobach (R) picked to back up his claims of widespread voter fraud said in sworn testimony on Tuesday that he could not support Kobach's claim that illegal votes may have swung the popular vote during the 2016 presidential election.
That statement was just the latest in a series of remarks in various federal courts that undermine Kobach's argument that noncitizen voter registration is a substantial problem in the U.S. and that requiring people to prove their citizenship when they register to vote isn't really a burden.
Kobach is currently being sued in the U.S. district court in Kansas City, Kansas, by a group of state residents over a state law mandating that would-be voters prove their citizenship when they register. While the American Civil Liberties Union represents the residents, Kobach is leading his own defense.
Jesse Richman, a political scientist at Old Dominion University, had performed an expert analysis for Kobach that suggested that as many as 18,000 noncitizens could be on the voter rolls in Kansas ― a number the ACLU disputes. Richman is also the author of a study from which Kobach has extrapolated that 3 to 5 million people nationwide could have voted illegally in the 2016 election. President Donald Trump, who lost the popular vote by about 2.9 million votes to Hillary Clinton, has said he only lost it because of all those allegedly illegal votes.
Richman does not share Trump's view of what happened. He wrote last year that he did not believe noncitizen votes swayed the popular vote. And pressed by an ACLU lawyer on Tuesday, the professor said on the stand that he was unable to support Kobach's claim, according to the Topeka Capitol-Journal and KCUR.
In a November 2016 talk with reporters, Kobach explained why he believed noncitizens could have decided the popular vote. Relying on Richman's data, he said 11.3 percent of noncitizens reported voting in 2008. He estimated there were approximately 28 million noncitizens in the U.S. at the time of the 2016 election. And from that, Kobach concluded that 3.2 million could have voted that year.
Over his objections, the ACLU played video of Kobach making those comments on Tuesday.
In a sworn deposition, the Kansas official said he'd discussed generally the idea of noncitizens registering to vote with President-elect Trump that same November.
Last year, the White House tapped Kobach to lead the Presidential Advisory Commission on Election Integrity, a panel created to investigate voter fraud in the United States. The commission was disbanded in January of this year after it managed to gather voter roll information from several states and little else.
Last Friday, an ACLU lawyer got another former member of that panel and proponent of stricter voting laws, Hans von Spakovsky, to concede that he was unaware of any instance in which an election was determined by noncitizens voting.
Support HuffPost
The Stakes Have Never Been Higher
Before You Go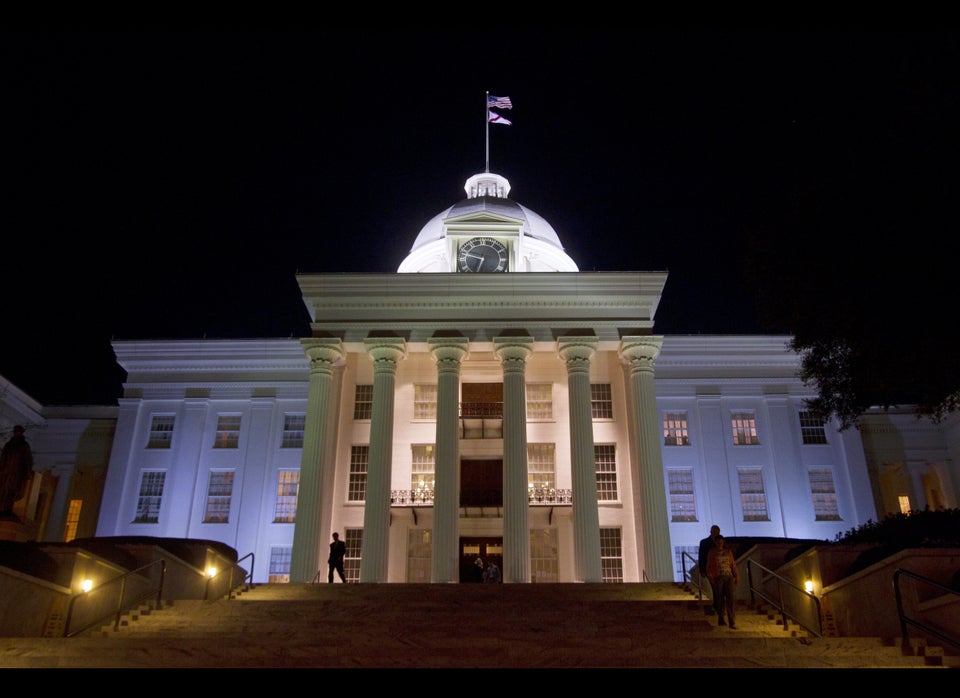 U.S. State Capitol Buildings
Popular in the Community