Kansas Secretary of State Kris Kobach (R) said Monday that protests like the one that took place at his home over the weekend are the reason the Second Amendment exists.
On Saturday, more than 100 activists with pro-immigration reform group Sunflower Community Action traveled to Kobach's house, delivering an address from his front stoop and leaving him shoes, meant to remind him of families broken up by aggressive deportation policies.
A few days later, Kobach made it clear that he was disturbed by the display.
"If we had been in the home and not been armed, I would have felt very afraid -- because it took the police 15 minutes to show up," Kobach, a renowned immigration hardliner, told Fox News. "It's important we recognize there's a reason we have the Second Amendment. There are situations like this where you have a mob and you do need to be able to protect yourself."
Kobach said he was "appalled" by the action, arguing that the decision to show up on his property instead of at his office constituted a sort of "intimidation." He also suggested the crowd was made up of undocumented immigrants and raised the specter of one of the protesters trying "to break into the house." Kobach is also reportedly considering filing criminal charges against the reform advocates.
Sunflower Action responded Monday, saying that Kobach's comments amounted to him threatening to shoot peaceful activists.
"On Saturday Kansas families -- including children who were separated from their parent's [sic] because of Secretary of State Kris Kobach's policies -- prayed, rallied, and then peacefully gathered outside Sec. Kobach's home to remind him that Kansans believe in keeping families together," Sunflower Community Action Executive Director Sulma Arias said in a release. "Sec. Kobach has spent years promoting policies that do not represent Kansan values, hateful policies that force our families, friends, and neighbors to live in fear across Kansas and America. Nowhere is safe from his vicious policies of racial profiling and home raids, and our peaceful protests outside his home have now even led to violent physical threats. Enough."
Kobach, the author of Arizona's controversial SB 1070, has led the charge on crafting harsh immigration laws for Republicans. In 2012, he convinced the national GOP to make its official immigration platform more rigid by officially endorsing a number of anti-immigrant initiatives.
Support HuffPost
The Stakes Have Never Been Higher
Before You Go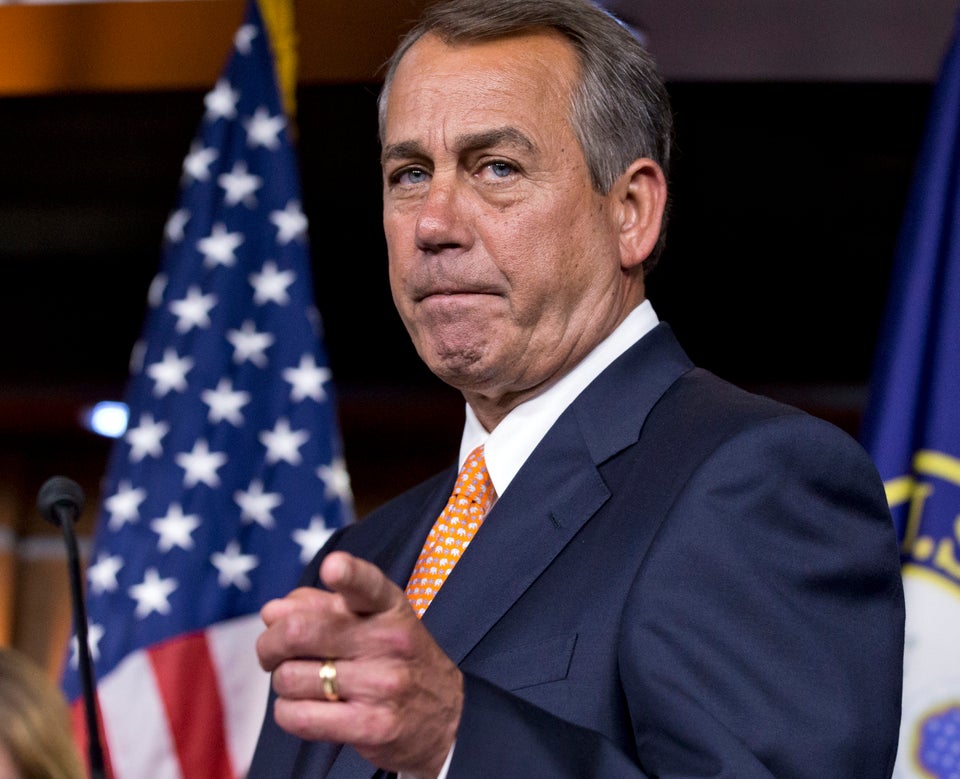 Conservatives Pointing Fingers
Popular in the Community