Kansas Secretary of State Kris Kobach asked a federal court this week to reconsider sanctions imposed against him after the judge ruled he made "patently misleading representations" to the court about the contents of voting rights documents he was photographed holding while meeting with Donald Trump in November.
In June, U.S. Magistrate Judge James O'Hara fined Kobach $1,000 and ruled that lawyers for the American Civil Liberties Union could question him in an ongoing lawsuit over a Kansas voter registration law passed in 2011. The sanctions came as Kobach, a Republican, has been thrust into the national spotlight as the vice chairman of Trump's presidential commission on election integrity. He is also running for governor of Kansas.
Kobach was photographed Nov. 20 holding documents containing a potential amendment to the 1993 National Voter Registration Act when he met with Trump. The ACLU sought those documents as part of its lawsuit against Kobach over a 2011 Kansas law that requires proof of citizenship when residents register to vote. The ACLU argued that if Kobach was proposing an amendment to the NVRA, he was conceding that he didn't have the authority under federal law to implement the citizenship requirement in Kansas.
Kobach filed a motion to reconsider the "manifestly unjust" sanctions Thursday, saying he didn't intentionally mislead the court. Instead, he said, he eliminated four pages of arguments from a brief his attorney was drafting in order to get it down to the page limit as a filing deadline approached. In the Thursday motion, Kobach says that last-minute cut eliminated crucial context in the 30-page brief for his argument for why the NVRA amendment documents were irrelevant to the lawsuit and that his attorney lacked time to review the edits because Kobach sent them to him at 10:30 p.m. on the day the brief was due.
"It is Defendant's hope that this Court would recognize that the lack of clarity was a mistake compounded by last minute editing, made in good faith, and would reconsider its ruling stating otherwise," Kobach and Garrett Roe, his attorney, say in the filing. "Defendant apologizes to the Court for this misunderstanding and will do a better job of ensuring that future arguments are presented more clearly."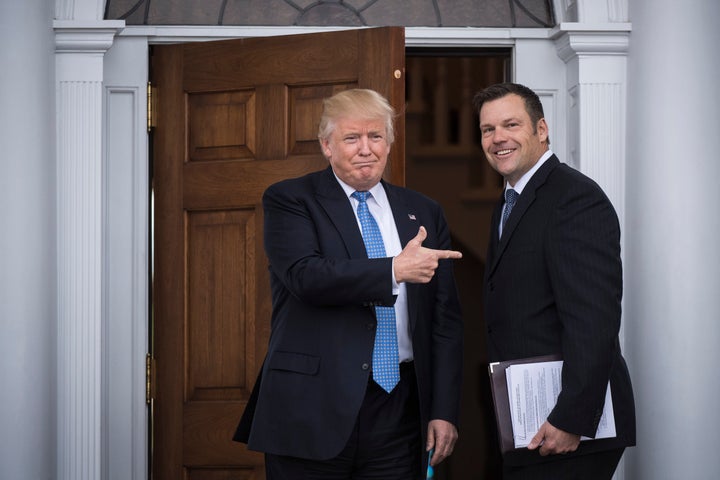 Kobach refused to produce the documents as part of discovery in the case, claiming they were irrelevant and protected by attorney-client and executive privilege. The ACLU filed a motion to compel him to produce the documents, which the court eventually granted.
Kobach argued against producing them by saying they did not deal with "eligibility-assessment procedures" required by the NVRA, but O'Hara wrote that, after reviewing the photographed documents, they clearly did deal with those procedures. While the court forced Kobach to produce the documents, it has allowed him to shield them from being released to the public.
In the Thursday filing, Kobach and Roe also asked the court to reconsider subjecting him to a deposition. Because Kobach is also serving as his own principal defense attorney, they said being deposed by the plaintiffs would present an ethical conflict of interest that could force him to recuse himself as an attorney later at trial. Blocking Kobach from being able to argue his own defense at trial, they argued, "would significantly impair the defense."
Responding to Kobach's filing, lawyers for the ACLU dismissed Kobach's argument, saying that he failed to show what the actual ethical conflict was and that the Kansas rule Kobach cited only applied to attorneys in jury trials.
ACLU lawyers also urged the court not to reconsider the sanctions based on Kobach's pleas about last-minute editing because he hadn't made such a claim in other briefs responding to the motion to compel him to produce the documents from the Trump meeting. The lawyers said the claim was Kobach's "latest excuse," and "if a misunderstanding had simply arisen from editing errors, that fact would have been well known to Defendant and his co-counsel months ago."
Dale Ho, director of the ACLU's voting rights project and a lawyer in the case, summarized Kobach's editing excuse in an email response to HuffPost.
Read Kobach's filing urging reconsideration of sanctions below: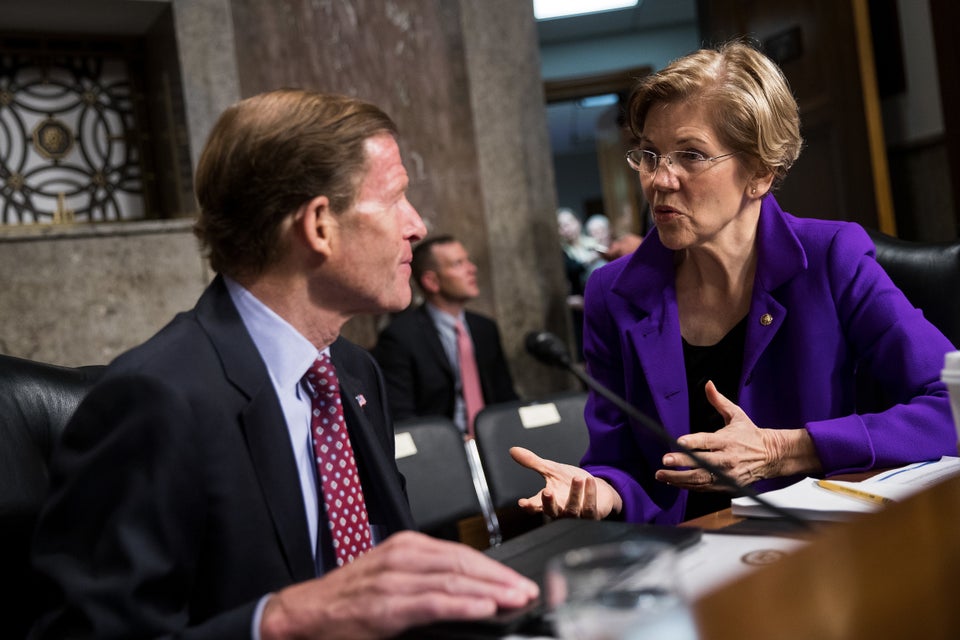 2017 Scenes From Congress & Capitol Hill