Kansas Secretary of State Kris Kobach (R), the official leading President Donald Trump's voter fraud probe, insisted he never discussed imposing a proof of citizenship requirement on voters during a November 2016 meeting with the president despite bringing a document containing plans to do so.
The potential change was part of a 1-page document Kobach was photographed holding as he went in to a meeting with then-president elect Trump on Nov. 20, 2016. It outlined potential policy plans for the first 365 days of the Department of Homeland Security. When the document was released earlier this month, many pointed to it as a smoking gun that proved Kobach and Trump were working to impose a restrictions that would make it more difficult for people of color, the poor and elderly to register to vote.
Portions of an August deposition as part of litigation with the American Civil Liberties Union made public for the first time Thursday provided the most in-depth look at that meeting between Kobach and Trump. Kobach has fought extensively to shield the details of the meeting from public view and in the August deposition sought to frame his interest in amending a key federal voting protection as merely preparation.
In the deposition, Kobach insisted the two never even got around to discussing a proof of citizenship requirement. He added his suggestion was meant more as a general idea the Trump administration might want to explore at some point in the future, should federal courts rule Kansas' proof of citizenship law was illegal under the 1993 National Voter Registration Act (NVRA). Federal law says state agencies can only ask for the "minimum amount of information necessary to prevent duplicate voter registrations" when offering people the opportunity to vote. Kobach has expressed interest in changing that specific language to make it so states can add more proof of citizenship requirements.
Kobach also revealed in the deposition he had discussed non-citizen voting with Trump at the meeting, where then-top advisers Reince Priebus, Steve Bannon, Stephen Miller and Jared Kushner were present. A week later Trump tweeted he would have won the popular vote had it not been for widespread voter fraud. Trump has frequently repeated this claim, but offered no evidence for it. In interviews, Miller has pointed to Kobach as a source who can verify Trump's claims about widespread voter fraud.
It remains unclear if Kobach has discussed the issue of non-citizen voting with Trump or members of his administration since the November meeting. Kobach said in the deposition that the topic has come up in his work as vice chair of the Presidential Advisory Commission on Election Integrity, a commission convened by Trump to examine voter fraud and confidence in elections. Ahead of the commission's first meeting in July, he met with former chief strategist Steve Bannon at the White House.
Beyond Trump, Kobach also said he had discussed the possibility of introducing amendments with Rep. Steve King (R-Iowa), a Tea Party congressman known for his staunch views on immigration and support for white nationalism. Again, Kobach said he and King only discussed introducing the law if federal courts were to rule against Kansas' proof of citizenship law.
Two other documents made public in the ACLU lawsuit illustrate Kobach's interest in amending the NVRA. In an email the day after election day, Kobach emailed a Trump transition official saying he had begun work on an amendment to the NVRA. He also circulated a memo in his office containing the language of a potential amendment to the law. In the deposition, Kobach called that a "draft of a draft."
Passed in 2011, Kansas' proof of citizenship law is one of the toughest voting restrictions in the country and would have stopped about 30,000 people from voting last year had a judge not stepped in to temporarily block it. The ACLU is arguing in its litigation that Kobach's drive to amend the law is an implied concession that the law in its current form prohibits a proof of citizenship requirement.
Before You Go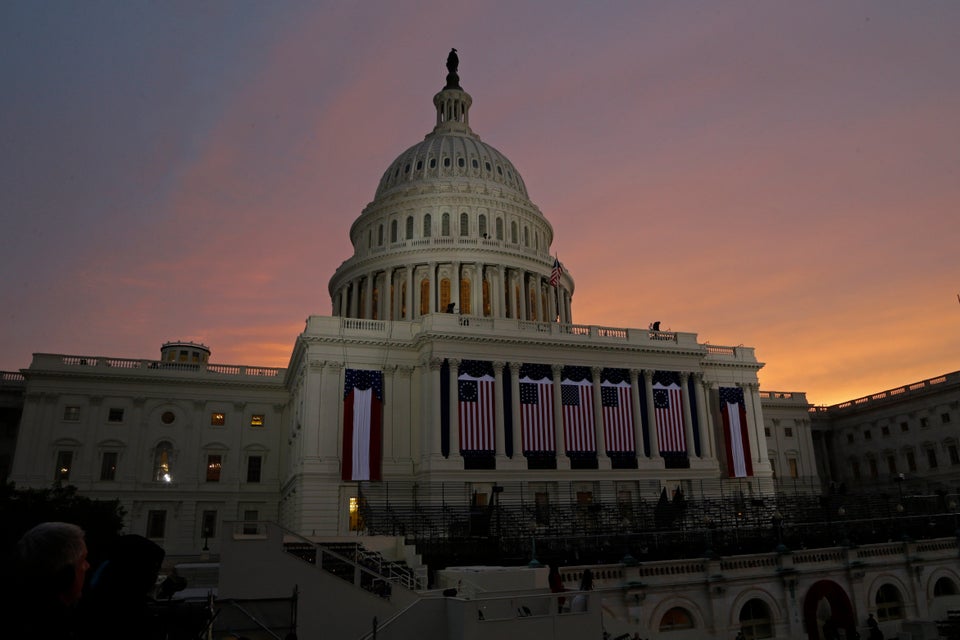 U.S. Capitol Photos
Popular in the Community