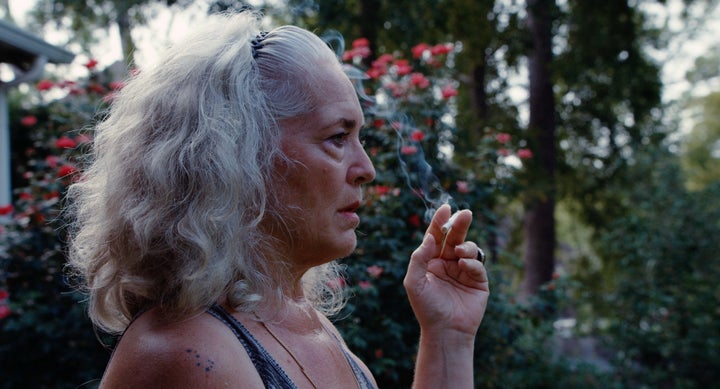 In the first scene of "Krisha," the title character ambles down a suburban sidewalk. The sky is crisp, but she's overcome with jitters. Signs of an active neighborhood surround Krisha as she hurriedly drags a suitcase, but the walls seem to close in on her before she's even entered one of the homes. We realize a certain constitutional chaos bedevils Krisha, and with that in mind, the 82-minute film becomes an exercise in self-imposed distress.
"Krisha" exists in the vein of one of cinema's great traditions: tales of women on the verge, women whose internal hysteria forms its own horror movie. Trey Edward Shults, making his debut, invokes the likes of Roman Polanski ("Repulsion"), John Cassevetes ("A Woman Under the Influence") and Ingmar Bergman ("Cries and Whispers") -- except, for Shults, this story is personal.
The 27-year-old director culled "Krisha" from his family's struggles. Schults' cousin, an addict, attended a reunion where she relapsed and died one month later. Drawing from that and the rocky relationship he had with his own father, Schults wrote a film about a newly sober but no less troubled woman in her 60s. Arriving for Thanksgiving with relatives who last remember her as an addled firebrand, Krisha -- trying so hard to keep it together -- steadily unravels.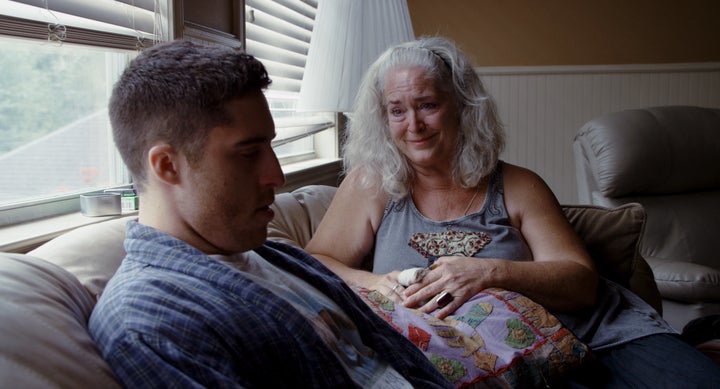 Shults shot a version of "Krisha" in 2012, casting his relatives on a $7,000 budget that came from his own pocket. He didn't have proper camera equipment, there were more characters in the script than actors on hand, and the whole endeavor became one of the "worst things" of his life, as he recently described it to The Huffington Post.
Instead, Shults transformed the footage into a short film, which premiered at South by Southwest in March 2014. Encouraged by a friend who produced the short, Shults redrafted the script and shot a new feature-length version of the movie that August, self-financing it with the help of $14,000 in Kickstarter funds. The shoot took place at his mother's home, lasting nine days and totaling a modest $30,000. The following March, it, too, bowed at South by Southwest, scoring one of the festival's grand jury prizes and an impressive distribution deal with A24. (It won an Independent Spirit Award last month and opens in select theaters this weekend.)
Why so impressive? This is a low-budget movie about a 60-something-year-old woman, and it carries no star power whatsoever. Shults' aunt, the gifted Krisha Fairchild, portrays the title character, and Shults himself plays her all but estranged son. (He also recruited his mother and grandmother for key roles.) No director makes a festival-bound psychological thriller as unrestricted as "Krisha" -- we never get a full account of the character's ailments -- and expects its shelf life to go far, at least not without Meryl Streep's name stamped on the advertisements. Equally impressive: A24 agreed to finance Shults' follow-up film, as well.
But Shults, who sought to capture the energy he witnessed during his time interning on Terrence Malick sets, shows a command that most first-time filmmakers cannot. His wide shots gradually pan in on Krisha, expressing an escalating confinement. In greeting the family, her weary face gawks at how much younger everyone was when she last saw them, providing everything we need to understand her history. As she comments on their changes, the camera tightens on Krisha from behind, following her uneasy movements and slowly cutting the others out of the frame. She is feigning comfort, and Shults -- with the help of cinematographer Drew Daniels -- seizes every opportunity to underline her outsider status. From there, an internal breakdown ensues, rendered effective by the sense of mystery that Shults inserts in his script. By the film's end, the audience exists almost exclusively inside Krisha's head. Desperately wanting to see her maintain composure, but knowing it is increasingly unlikely, we become addicted to Krisha's perspective.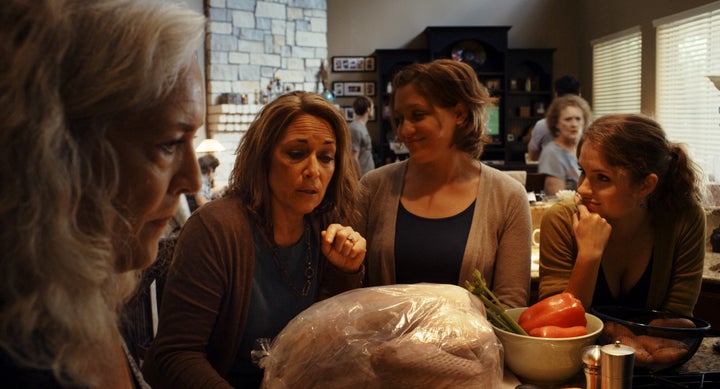 "By the end, you're in her own drugged delirium inside her own head, and it's a mesh between reality and how she perceives reality changing events, all fueling this rage," Shults said.
Emboldened by the click-click-click of a menacing score -- Shults and composer Brian McOmber did their best to "hide the influence" of Jonny Greenwood's musical contributions to "There Will Be Blood" -- "Krisha" is a thriller of the homeliest kind. It's the story of someone for whom life has grown unfamiliar. Everything from the past seems to exist outside of herself, especially as tribal tensions rise. Those happier remnants surround Krisha during this Thanksgiving visit, yet she can't reach out and seize them. There are too many demons in too many corners of her mind. By the time that turmoil culminates in a culinary disaster, her deterioration has become too constricting. She is her own enemy, unable to atone, and we are her disappointed sympathizers. The movie is a master class about the troubled human psyche.
"It's me processing the lost souls in our family, and then combining that with a narrative," Shults said. "I just wanted to see and try to make a movie I haven't seen before, and it all kind of meshed together."
"Krisha" is now open in select theaters.
Before You Go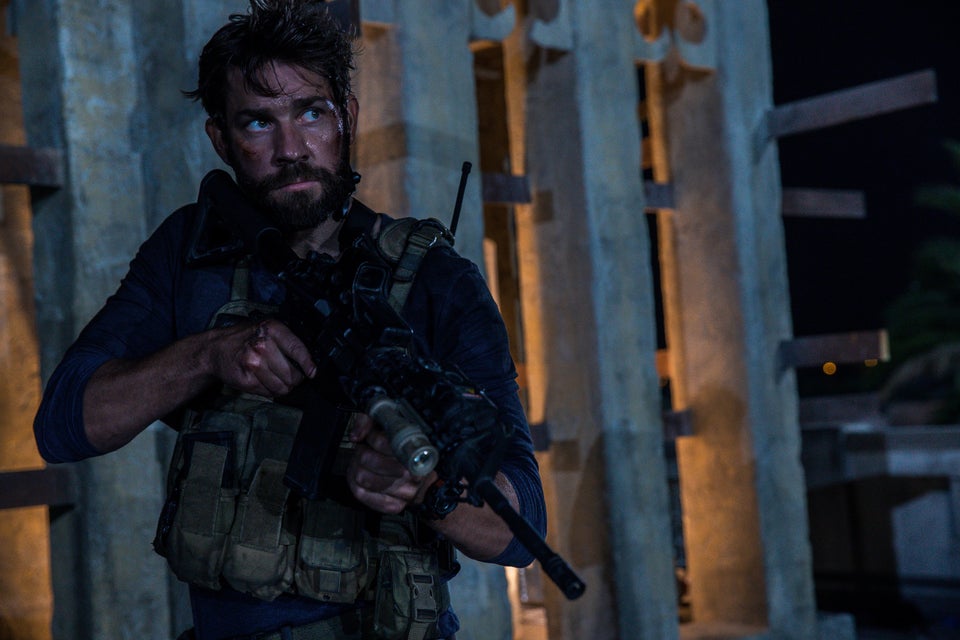 Winter Movie Preview 2016
Popular in the Community