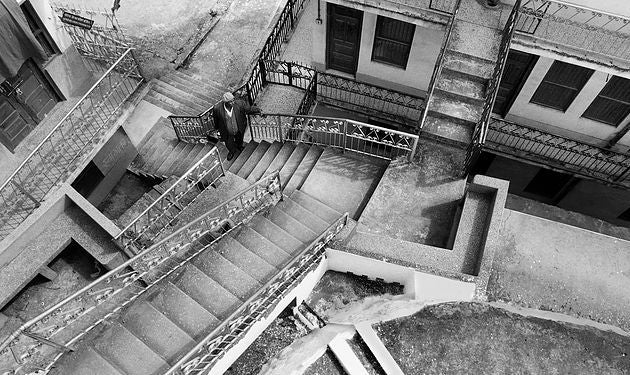 India's history is rich and profound, and the country's growth as an economic power is rivaled only by its influence on culture over five millennia. The contrasts of India in its last forty years of change and the layering of the present upon the past are captured by photographer Krishna Malhotra in his series "India: Ebb and Flow" opening May 6 at the Pasadena, CA-based Walt Girdner Photo Studio & Gallery.
While "India: Ebb and Flow" is the first time Malhotra has exhibited his work publicly, he began photographing his native country when he was nine years old, using a Kodak Brownie camera. By the time he was twenty-three, he had saved enough money to buy a 35mm SLR to record and reveal the world around him. Featured in this show are images from 1977 to the present. While Malhotra came to the United States in 1981, he returns to India at least once a year, primarily visiting cities in northern India with his camera always ready.
Malhotra's black and white photographs use the geometric angles of architecture juxtaposed with human subjects, expressing both the contrast and union of the past and present. He captures the nuances of India's northern cities and their population, not as a visitor from another culture, but as one who lived there for the first half of his life and bears witness to that which changes and that which endures.
There's a cadence in the everyday life of India. As an example, one finds people living in really old structures, with very thin brick used for construction, with an overlay of the contemporary, standard brick seen today, to people living in the most modern. Together with that, one also witnesses the ancient structures, with the curious passing through.
Malhotra is genuinely fascinated by his surroundings and their population, and strives to capture the essence of his subjects, human and man-made, using simple yet strong compositions. The people in his photographs could be from any era, dressed in the traditional clothing still worn today. Photographed against buildings that have both historic and modern elements, these figures are signifiers of endurance and resilience, while the buildings become the indicators of changes, the ebb and flow of India.
Krishna Malhotra "India: Ebb and Flow" May 6 - May 27, 2017. Opening reception May 6, 6pm-9pm
Walt Girdner Photo Studio & Gallery, 27 South El Molina Ave, Pasadena, CA 91101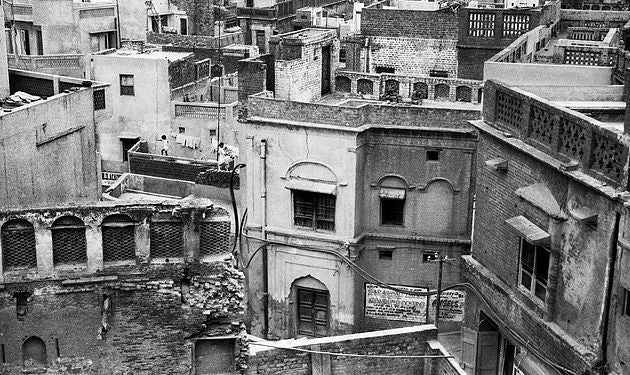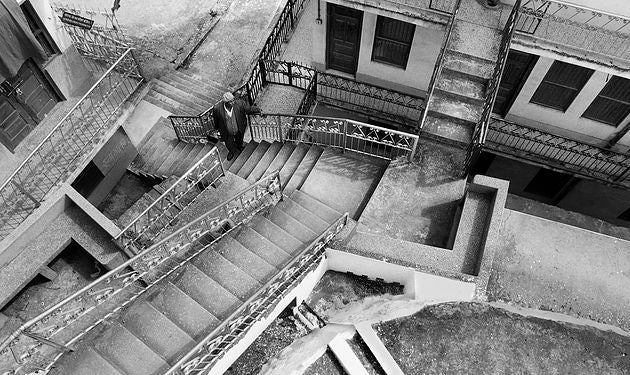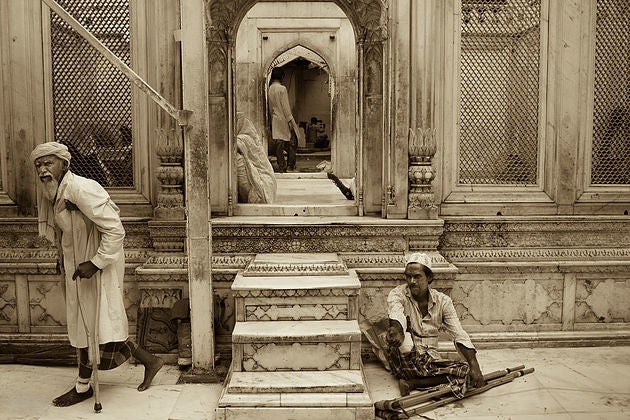 All photos used by permission
Popular in the Community