Prepare your mind, body and spirit, because you're about to witness something unholy. Krispy Kreme and Minor League Baseball team The Wilmington BlueRocks just joined forces to create a Krispy Kreme Donut Dog that's covered in bacon bits.
It's not the first thing in baseball to look like it's on steroids: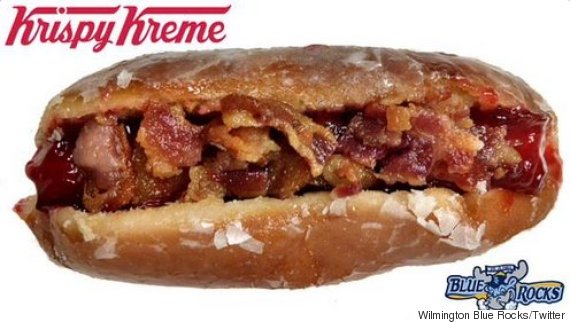 Wilmington BlueRocks/Twitter
According to the BlueRocks' official site, the hot dog is plopped between two glazed donut buns, doused in raspberry jam (to simulate the effect of a jelly donut) and topped with bacon bits. Instead of taking people out to the ballgame, this food might take people out OF the ballgame.
Though the hot dog is currently named the "Krispy Kreme Donut Dog," the BlueRocks and Krispy Kreme are giving you the chance to name it. Submit your best name for the dog here and you could win tickets to opening night and, more importantly, a plaque with your name on it. Current suggestions include "Kreamy Weenie" and "Rocky's Sweet Meat."
Get one yourself at a Blue Rocks game this season in Delaware, if you dare. We recommend wearing yoga pants, or at least some other form of an expandable waistline. Play ball!
Before You Go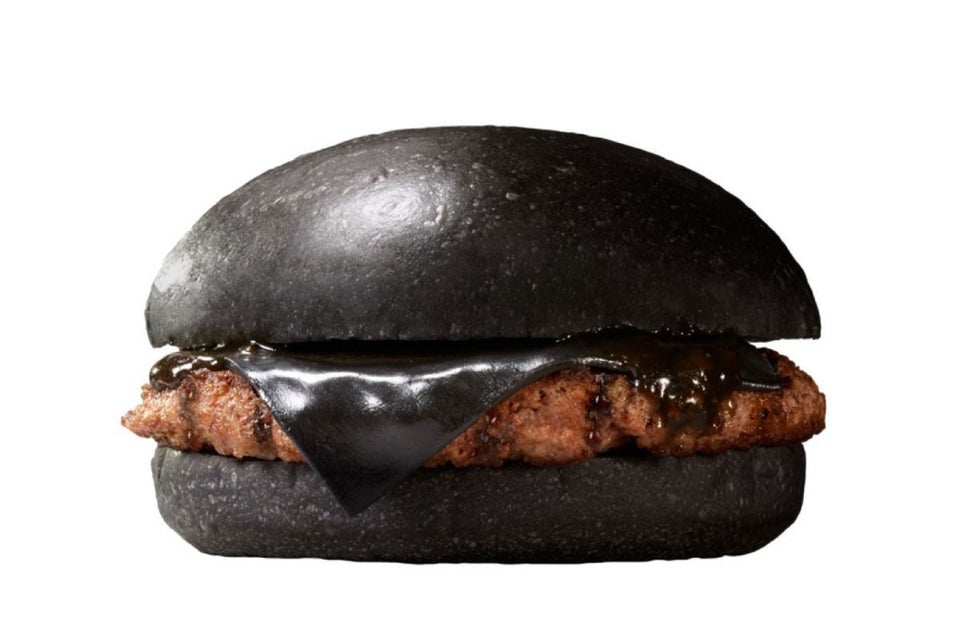 Horrifying Fast Food Items Of 2014