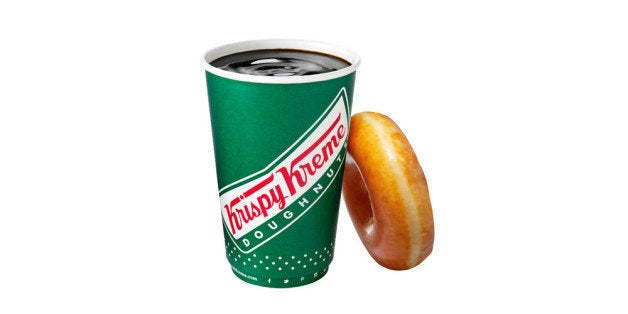 Unless you have a sixth sense for nascent pastries, the only way to detect the moment when a Krispy Kreme store has baked up a fresh batch of its inimitable glazed donuts is to pass the storefront and observe the iconic hot light turned on.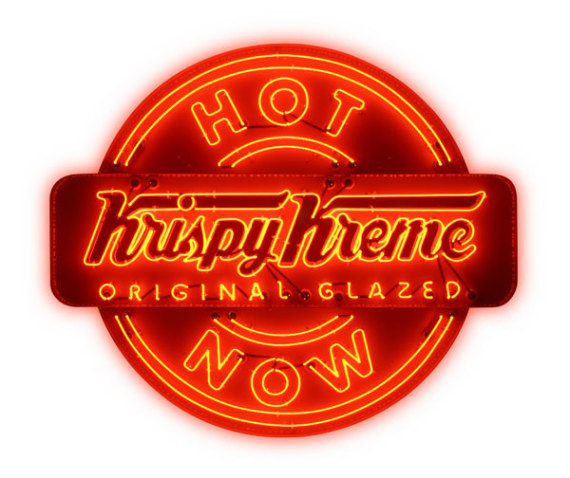 Photo: Krispy Kreme
When the neon red sign ignites, patrons know to move quickly to score a flakey treat with sugar glaze that melts on their lips. Fortunately, in our digital age, there is now a way to be informed hot donuts no matter where the donut-lover happens to be. The bakery's genius Hot Light app notifies customers when their favorite store locations have churned out a new, piping hot serving.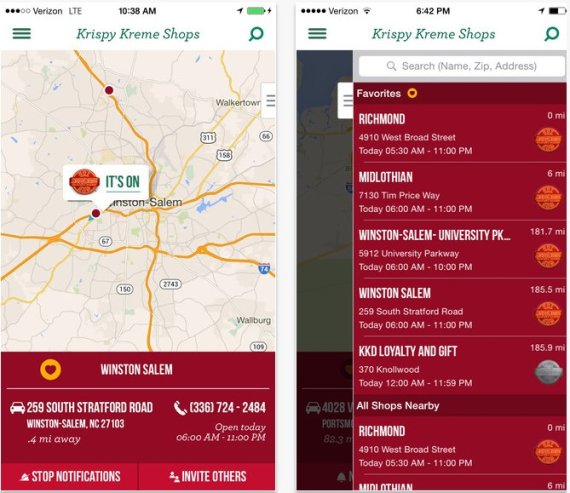 Lafeea Watson, manager of Krispy Kreme's media relations, tells HuffPost that the app's notification is auto-triggered. When a fresh batch of donuts is ready, an employee inside each Krispy Kreme store that hosts a sign presses a button to turn on the light. The Hot Light app is synced with the tangible store lights, virtually igniting every time that in-store button is pressed.
The Hot Light app provides consumers with the superpower that is fresh donut radar; whether people are in the office, on the couch at home or playing a game of cricket, they can feel the powers inside (of their pockets) and pursue the quest for hot donuts. The app, which first launched in 2012, is now available for use nationwide and can be downloaded for free on iOS and Android. Its technology uses geonaviagation to help users effortlessly locate a nearby store and even sends push notifications for special promotions in their area (free donuts, anyone?). Technology is polarizing; it makes efficiency accessible but it also puts a screen between person to person connection. In this case, however, finding a perfect donut to share with a loved one (in real life) can only lead to sweetness.
Related
Before You Go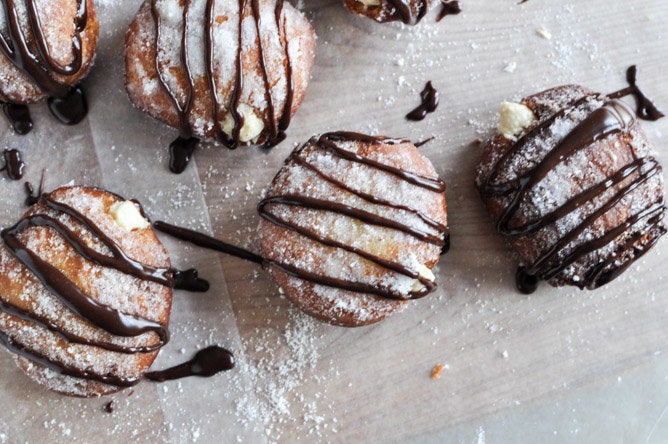 Everyone's Doing It: Homemade Donuts