Krispy Kreme UK has apologized for a promotion it referred to as "KKK Wednesday," after a store in Hull, England, promoted the event on social media, prompting outcry.
"KKK" was the acronym for "Krispy Kreme Klub," an activities group meant to occupy kids in the United Kingdom this week while they're out of school on holiday, the Hull Daily Mail reported Tuesday. A store spokeswoman told the paper the promotion came from Krispy Kreme's head office, "so it has been advertised at all the outlets."
The unfortunate acronym shares its name with the Ku Klux Klan, an infamous white supremacist group in the United States.
According to the now-deleted schedule of the week's events, "KKK Wednesday" was bookended by "Colouring Tuesday" and "Face Painting Thursday."
"We are aware of the Hull store's unfortunate naming choice for its Club program," Lafeea Watson, Krispy Kreme's PR manager, told The Huffington Post in a statement, "and we are truly sorry for any inconvenience or offense this misstep may have caused our fans."
"We do believe this was a completely unintentional oversight on the part of our longtime franchise partners in the UK. They have taken quick and appropriate actions to remove the materials online and in-shops, and have wholeheartedly apologized to their consumers."
Watson said the UK franchises "will be taking greater precautions with their publicity materials in the future."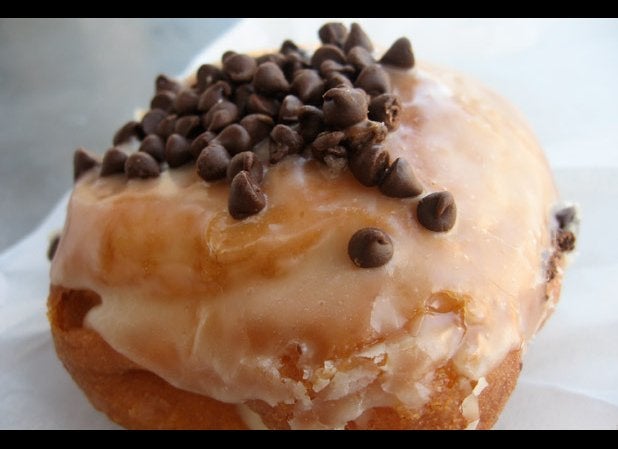 America's Best Donuts
Popular in the Community