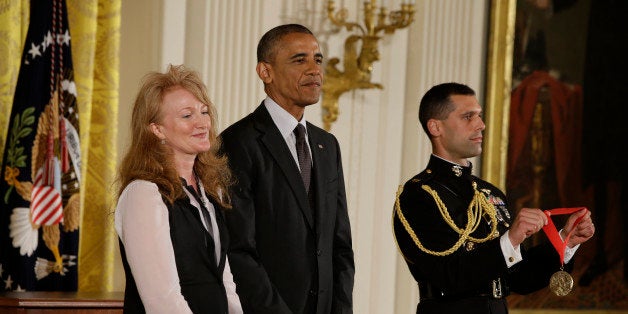 Welcome to HuffPost Religion's ALL TOGETHER, the podcast dedicated to exploring how ethics, religion and spiritual practice inform our personal lives, our communities and our world. ALL TOGETHER is hosted by Paul Raushenbush, the executive editor of HuffPost Religion. You can download All Together on iTunes, or Stitcher.
Sometimes we have the fortune of talking with someone who is such a good listener that, during the course of the conversation, we learn new things about ourselves and expand our understanding of the world.
For the last fourteen years, Krista Tippett has been that person for millions across the nation. Each week, those who listen to her show 'On Being' have the opportunity of listening to Tippett in conversation with some of the most interesting people in the world. No matter what the subject, by the end of the program listeners have had their assumptions challenged, awareness expanded, and new questions formed.
Initially called Speaking of Faith, Tippett launched her first show the week after 9/11 with a conversation about Islam. Since then Krista has led listeners in conversations about religion, what it means to be human and 'the animating questions at the center of human life' as her website explains.
Now Krista Tippet and her team at On Being are taking the conversations off line with the Civil Conversations Project . This initiative is meant to help with the difficult but crucial conversations that our nation and world desperately needs to be having.
Krista Tippett is a Peabody Award-winning broadcaster and New York Times bestselling author. In 2014, she received the National Humanities Medal at the White House for "thoughtfully delving into the mysteries of human existence."
A final thought from Rilke, a favorite poet of Krista Tippett, who said: "Have patience with everything that remains unsolved in your heart. Try to love the questions themselves"
Calling all HuffPost superfans!
Sign up for membership to become a founding member and help shape HuffPost's next chapter