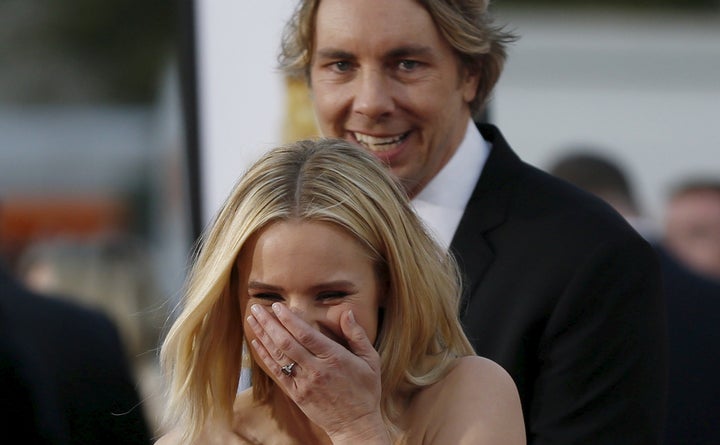 It's a Hollywood miracle: After two kids and nearly decade together, Kristen Bell and Dax Shepard still can't get enough of each other.
The couple's next project finds Shepard in the curious position of voice-acting alongside his wife, the pro who famously lent her vocal talents to The CW's "Gossip Girl" and the hit movie "Frozen." The pair is set to voice a new animated children's series called "Terrific Trucks" for NBCUniversal's kids TV network, Sprout, People exclusively reports.
Working together is one of the couple's "favorite ways to spend time together," Shephard explained, but the word that came to mind when the "Parenthood" actor stepped into the recording booth with Bell was "humiliating."
"Mainly I'm jealous of my wife's outstanding voiceover career and I'm really trying to bite at her heels," Shepard said. "That's the one thing she's really got me on — well, there's a few things, but that's certainly one of them."
The couple will lend their voices to anthropomorphized trucks throughout the first season of the series, which features five real trucks in a real-world setting.
Bell, for one, can't wait to turn the tables on her husband, whom she describes as a man of many talents. The two previously collaborated on Shepard's action flick "Hit & Run," as well as some of Bell's projects, including the "Veronica Mars" movie and the rom-com "When in Rome."
"I love working with my husband. I do it whenever I can," she said. "But I rarely work in a playing field where I have a leg up over him, because he's a really good writer/director/actor, and I'm just a decent actor. I'm a passable actor. So it was great to see him be a little hesitant and look to me and be like: 'Did I do that right?' … It was nice to see his confidence waver ever so slightly to remind me that he's human and not perfect and good at everything!"
Both, however, are excited to experience the new series with their daughters, Lincoln, 3, and Delta, 18 months, who may enjoy "Terrific Trucks" even more than they did "Frozen."
"We're a family of gear-heads," Bell said, "so this seemed perfect."
"Terrific Trucks" premieres Saturday at 9 a.m. ET on Sprout.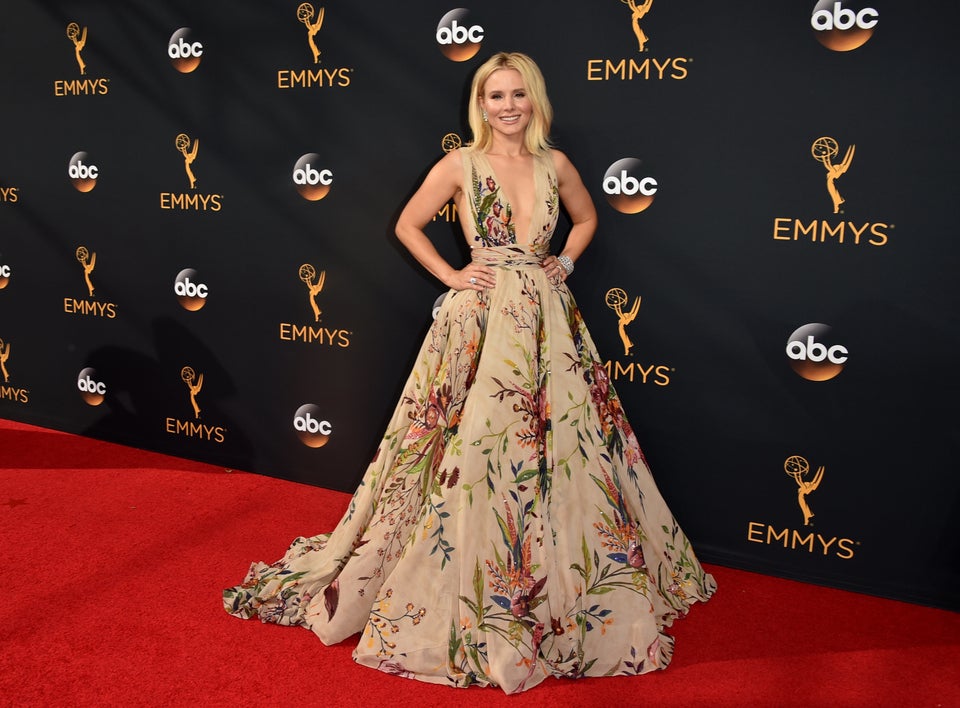 Kristen Bell Red Carpet Photos
Popular in the Community