Bell posed in her flesh-toned butt pads in a cheeky photo shared via her Instagram story on Sunday, as she took fans through every step of her glam process.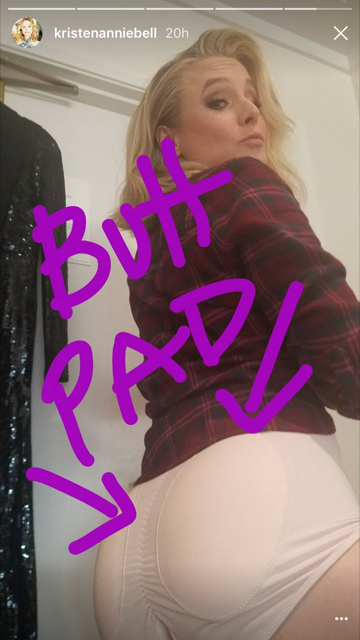 Besides adding a little shape, the pads probably made it a little more comfortable to sit at the awards show all night!
The actress also showed fans a make-up free shot of the "before" process, then shared a picture of her wearing a mask while prepping for an "alien abduction."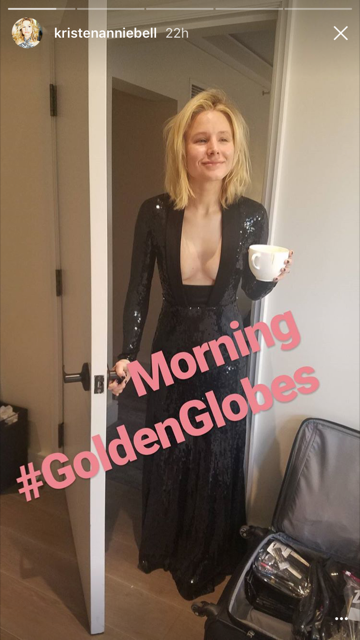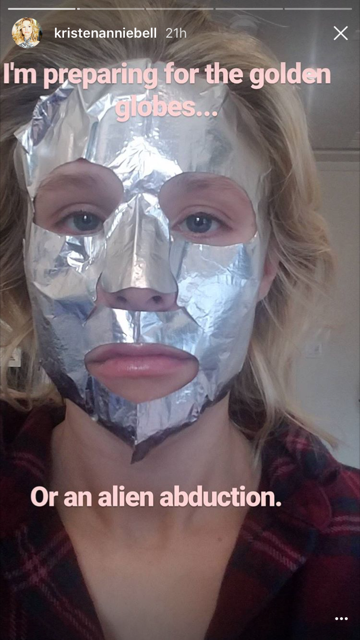 After the behind-the-scenes look, Bell rolled up to the Globes red carpet with her husband, Dax Shepard, and looked absolutely stunning.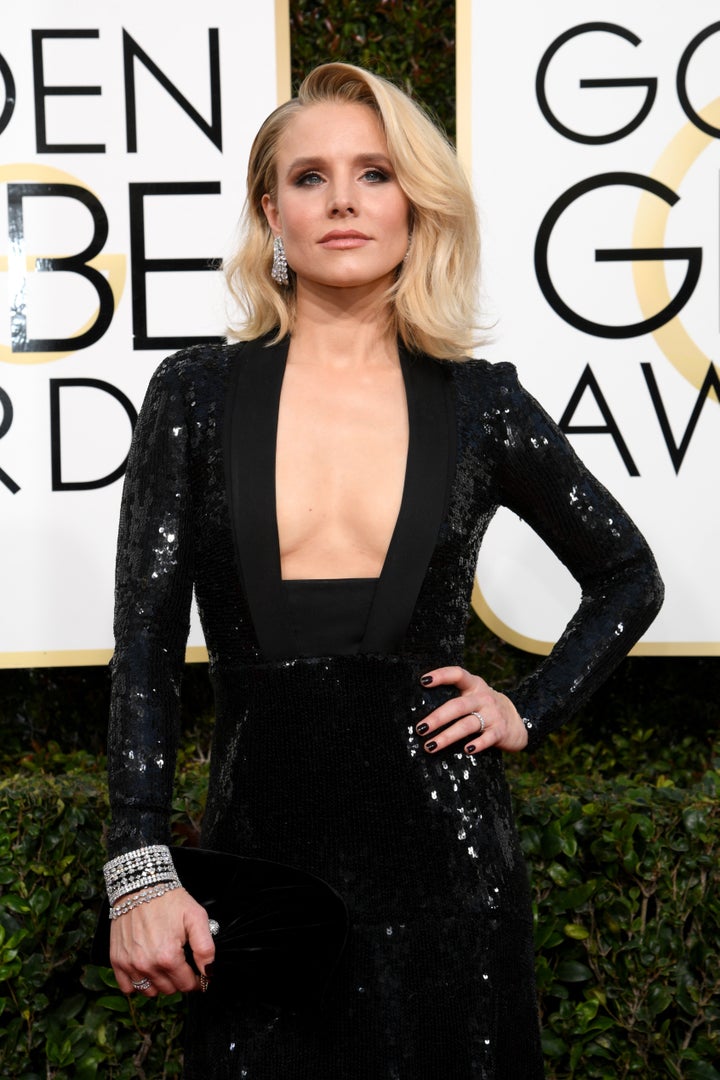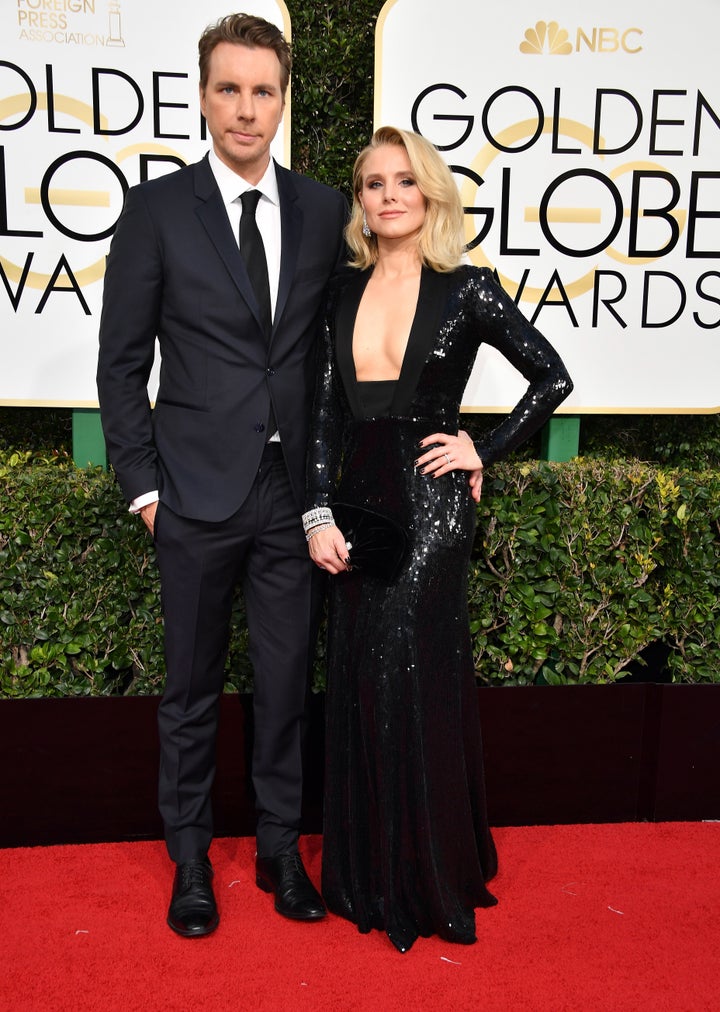 "We're going to play Settlers of Catan roughly at 8 p.m.," the actor said. "That's our after-party."
True to their word, the two shared a picture of them playing later that night:
Most relatable (celebrity) couple ever? Definitely.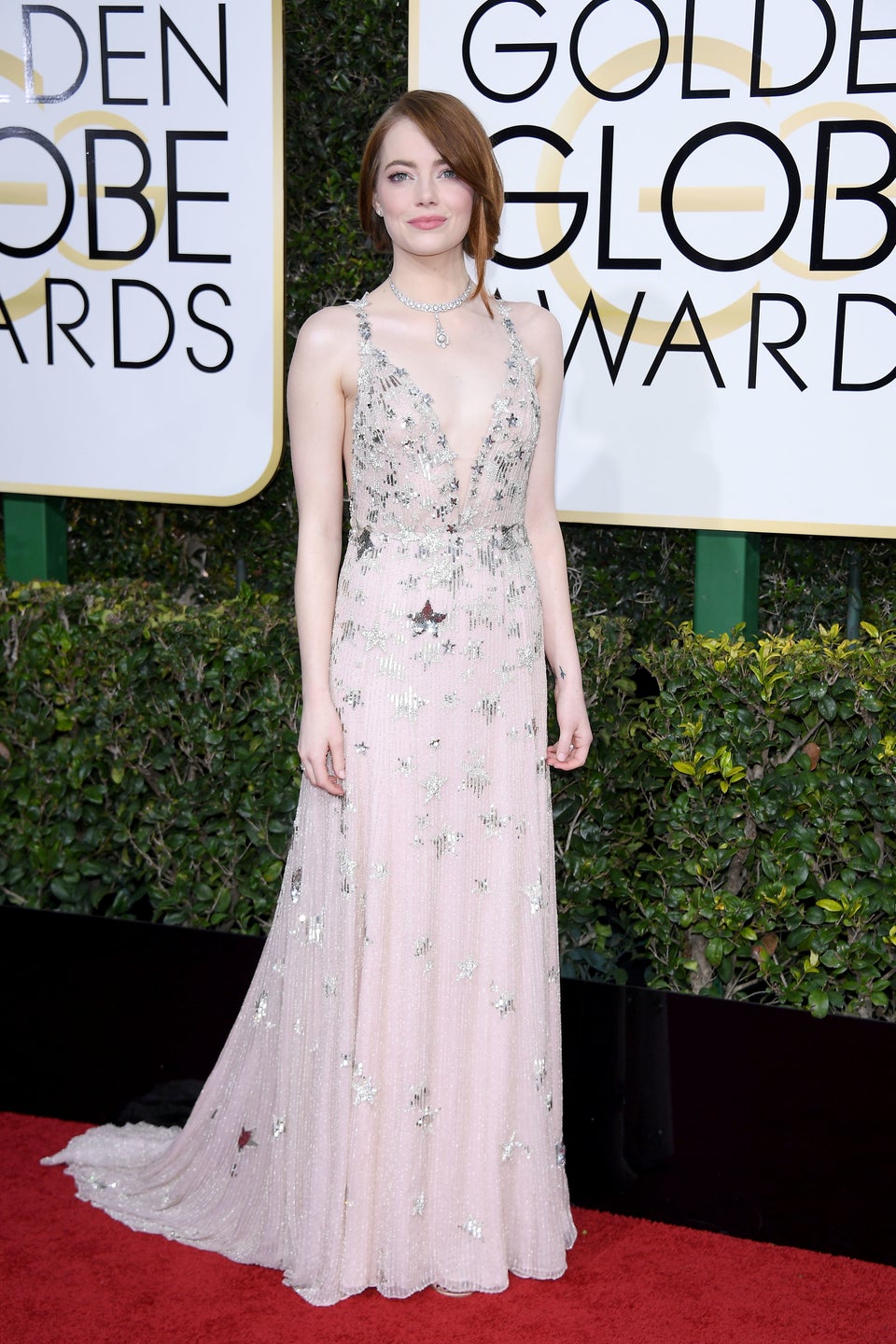 Golden Globes 2017 Red Carpet