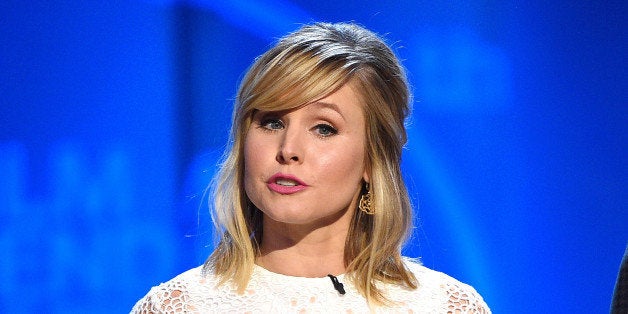 Kristen Bell and Dax Shepard just got even cuter.
"Having kids feels like that first seventh grade crush that overwhelms every molecule in your body, but it's permanent," she said, adding, "Other than the sleep deprivation in the beginning and trying to figure out how not to screw your kid up, the rewards are mountains larger than the battles."
It gets even more adorable, though: the "Frozen" star admitted that she and Shepard taught their daughter to sign. Bell explained:
From maybe 10 months to 18 months, babies know what they want, but don't know how to say it. That's the reason temper tantrums start. But they can learn to sign. Lincoln started classes when she was 10 months old. She signed in full sentences before she talked. One time she was watching some off-roading video over Dax's shoulder, and she looked at him and signed, "Daddy, more motorcycles, please." It was awesome.
"It was a joke because our first daughter's name is Lincoln, which is very masculine," Shepard explained, according to E! "So, a friend of mine teasingly texted me: 'Oh, great! What's this one gonna be? Navy Seal? Delta Force? Green Beret? ... I was reading this text out loud to Kristen. And I said, 'Oh, Louis Steve said what if we named her Delta?' Delta! Delta Bell Shepard! That's it!'"
We can't enough of these two.
Before You Go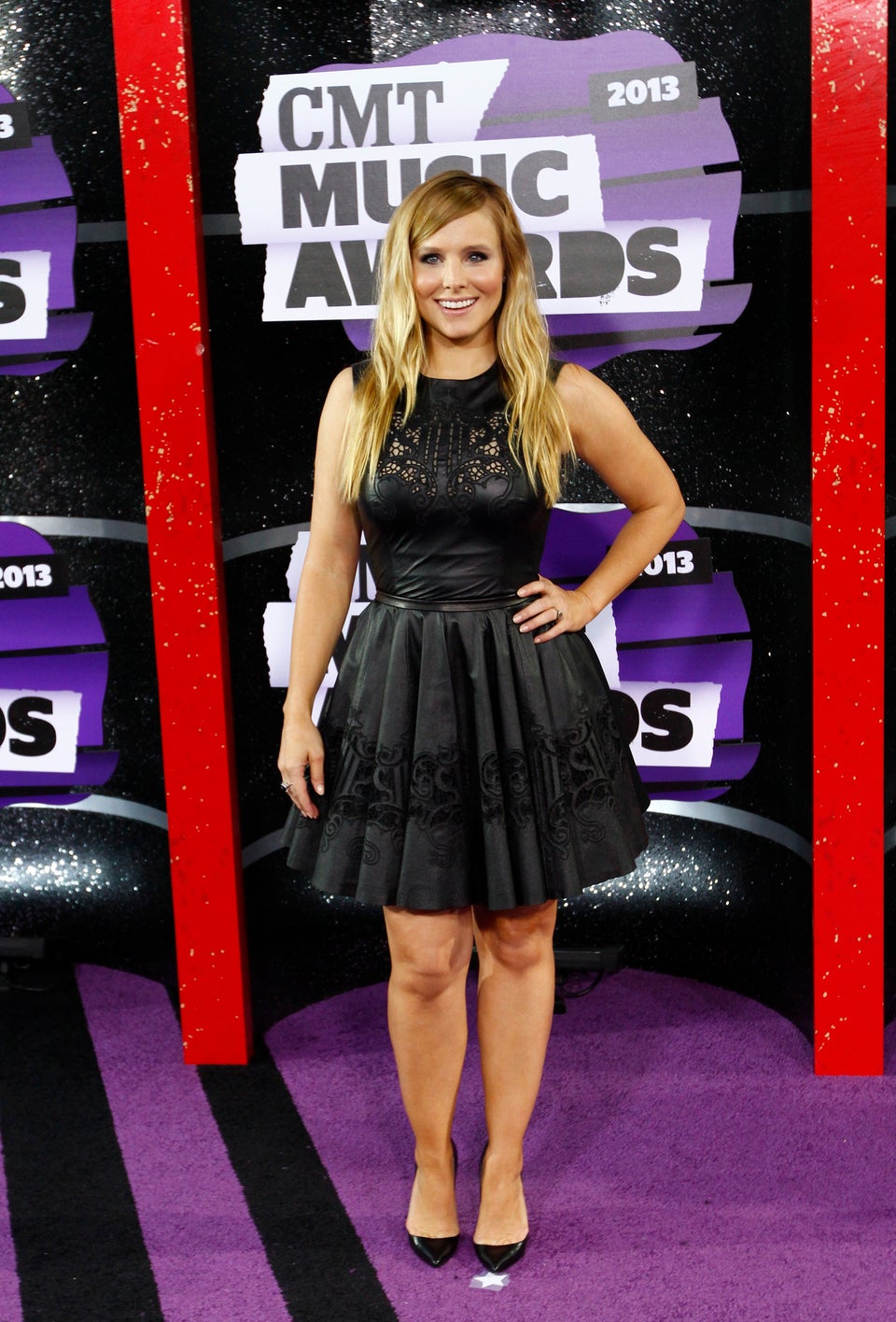 Kristen Bell At The 2013 CMT Awards