 When Kristen Bell isn't playing Veronica Mars or posting things to her popular Twitter account, she's probably singing. Bell performed in opera competitions while growing up in Michigan, and later majored in musical theater at New York University. She's starred on Broadway (notably in the 2001 musical "The Adventures of Tom Sawyer"), and still sings at charity benefits in her current home city of Los Angeles. Yet there was one stage that had managed to escape Bell's voice: "It had always been on my bucket list to be in a Disney musical," Bell told HuffPost Entertainment.
Enter "Frozen." Written by Jennifer Lee ("Wreck-It Ralph"), who also co-directed the film with Chris Burk, and based on Hans Christian Andersen's "The Snow Queen," Disney's latest animated musical focuses on Anna (voiced by Bell), a young princess who tries to save her sister (Idina Menzel) from succumbing to her worst impulses. (In this case, magical powers that cover the world in snow and ice.) There's a handsome prince (Santino Fontana) and a kindhearted rogue (Jonathan Groff) vying for Anna's attention as well, but "Frozen" is about the bond of sisterhood and the challenges that come with accepting a sibling's love.
HuffPost Entertainment spoke to Bell, 33, about why she's happy to star in a movie like "Frozen."
What was your favorite Disney movie growing up?I was caught between "Little Mermaid" and "Aladdin," always. One of them was on a loop in my house at all times. I liked all of them, but I really favored those two -- especially "Little Mermaid."
Why?I think because there was something a little different about her, because she was a fish. Also, she was a red head. I favor uniqueness. When I got this role, it was very early on and they hadn't really solidified the story. It had changed -- it had so many different generations since we worked on it -- but at one of my first sessions, I said I really wanted to make Anna the anti-princess princess. I don't want to play a girl with good posture. I want to play the girl who talks to fast and speaks before she thinks, and who is not graceful but is really adventurous and eternally optimistic. I want to play the girl who I wanted to see when I was little. I think we were able to collaborate a lot. Chris Buck, even from day one, was really interested in what I had to say and what I wanted to bring to the table.
Would you have done this film if Anna wasn't presented in that way?I probably would have, but I would have pushed them hard to make it more unique and make it more relatable to a modern-day girl. This isn't the 1950s. It's not all about getting out of the house and finding your one true love. It's really not. Life is so much more than that. Especially assessing different relationships in life, like between your siblings. I haven't seen that in Disney Animation before. I'm really proud that I'm part of the new modern ones.
Is it harder to enjoy those classic Disney films as you get older and more aware of the world at large?Well, partially. But, you know, old movies are still great. Billy Wilder movies are still great, even though times have changed. I think nostalgia allows you to love and accept all different kinds of art. But what things do I want to show my daughter? I'm excited that this will be a movie my daughter will see and that it's modernized. In case she's as goofy as I was when I was a kid, she'll be able to have someone to look up to.
What did Jen bring to the table?I really liked "Wreck-It Ralph," so it thrilled me to no end when Jen came on this project. I think she has a real knack for story. Chris is so good at the construct of the whole movie, and Jen is so good at the instincts of the personal characters. We would be recording and Jen and I would look at each other and have the same exact idea. Those kind of little things, where you have sparks of chemistry, is what makes such a good experience.
What was the biggest surprise about this whole experience?I didn't expect the process to be so long. It's so long! I was working on it for almost three years -- crazy long. I expected to throw a bunch of ideas out there, like spaghetti at the wall, and maybe not have a lot of them stick. I was amazed and really proud at the amount of influence I was able to have over Anna. They let me shape her and then they put her in the movie. I was really, really proud of that.
That really does come through in the finished product.I like her so much. She's me! She's who I wanted to see. She's really who I, as a little girl, wanted on the screen for me. Someone who was goofy and bizarre and makes silly and dorky decisions, just like I did.
Before You Go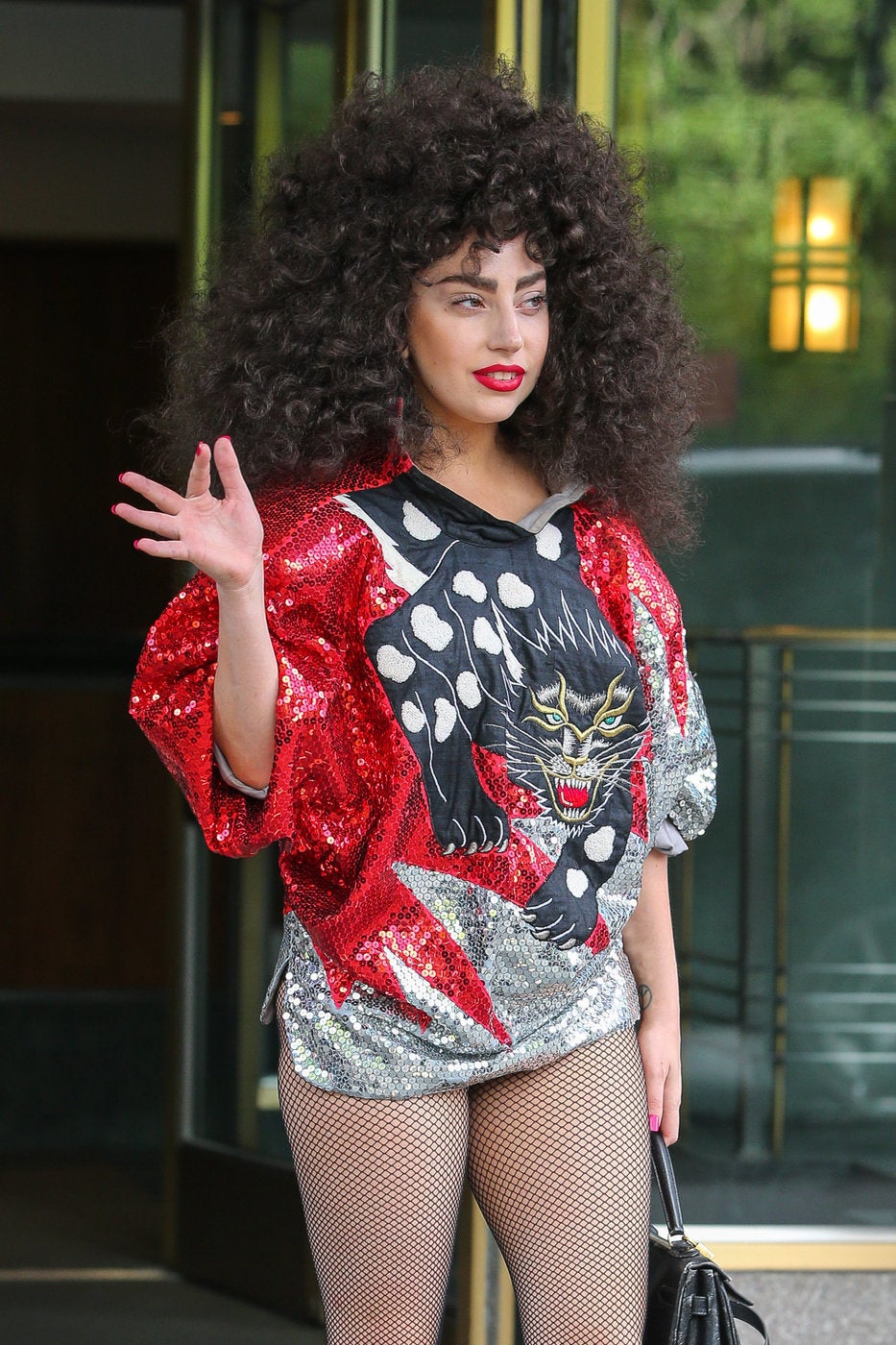 Celebrity News & Photos
Popular in the Community