Kristen Bell isn't just America's sweetheart, she's also a hero in Florida.
The actress was filming in Orlando for the upcoming movie "Like Father" when she became stranded as Hurricane Irma made its way to the state on Friday. And although she couldn't evacuate in time, she was apparently in the right place at the right time to help her friend, Florida native and fellow actor Josh Gad.
Gad tweeted that Bell saved his "entire family," including his parents, brothers, sister-in-law, and niece and nephews, from the approaching storm on Friday night.
"You are an angel," Gad said in a tweet to his "Frozen" co-star. "I adore you."
Bell was forced to stay at her hotel, the Walt Disney World Swan and Dolphin Resort, to wait out the storm as it passes over South Florida this weekend.
In an Instagram post, Gad, a native of Hollywood, Florida, said his family was also stranded in Florida ― and Bell took them in by getting them a room at her hotel.
Gad shared the story on social media along with a selfie from Bell and his parents.
"They don't make them like this girl," Gad wrote on Instagram. "Thank you Kristin [sic]. You are truly an angel sent from above. And thank you @ewablueeyes for bother[ing] her when I asked you not to."
Officials have been warning residents in South Florida and the Keys to evacuate the area ahead of Irma, causing millions to flee inland.
Bell said in an Instagram post on Friday that she "didn't have the option to leave so here we are." She shared a photo of herself with an employee at the resort, along with supplies they'll need as they wait for the storm to pass.
"Just doing our best and trying to stay positive but cautious, and trying to help those who need help prepping," Bell wrote on the photo's caption. "Every person I passed today was assisting someone else... it was beautiful to see."
Before You Go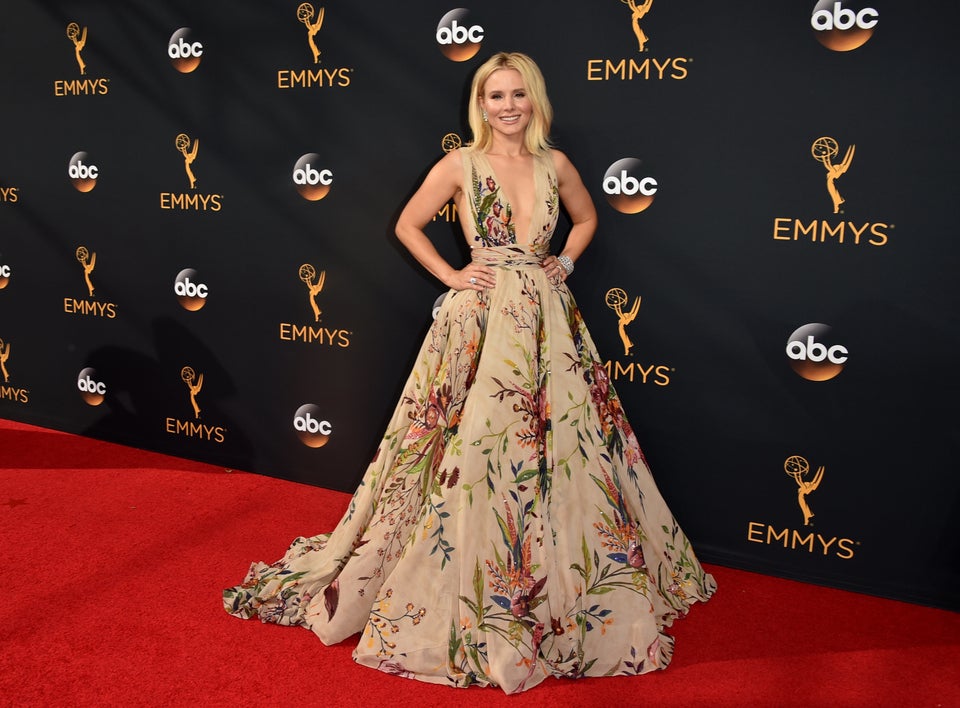 Kristen Bell Red Carpet Photos
Popular in the Community