Kristen Bell and Dax Shepard are the closest a Hollywood couple can get to relationship goals, but even they've encountered a few bumps in the road. 
The actress recently opened up about one of the couple's dumbest fights, which occurred early on in their relationship. It all started because of music choices during a road trip to meet each other's families.
The two were riding a motorcycle from New York City to Detroit and Bell wasn't happy with Shepard's choice of "yacht rock outlaw country" music. During a pit stop on the trip, she decided to change the iPod to show tunes without Shepard's knowledge. 
"Well, he was not happy," Bell said, during her Tuesday appearance on "Jimmy Kimmel Live." "Because I didn't ask, we didn't discuss it and it was also like, we're both control freaks, [it's] the beginning of our relationship." 
The 37-year-old said that was just the beginning of the fight on the trip, which "got bigger and bigger" and somehow became an argument about something way more.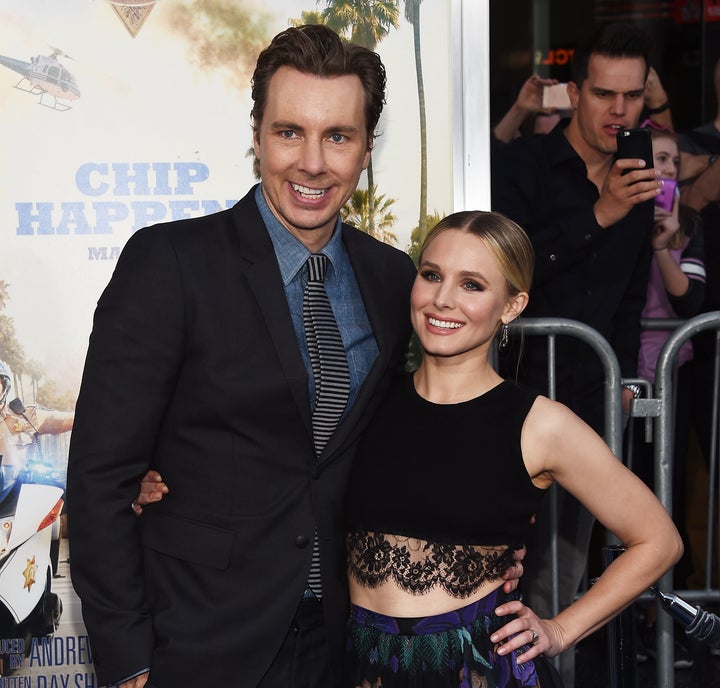 Pretty soon, the two were fighting about helmet laws. 
"Dax Shepard believes that if he is in a state that does not have a helmet law he should be 'observing the local culture' and not wear his helmet," she said. "This morphs into an even bigger fight and we ended up compromising on if he was on the highway, he had to wear the helmet. But if he was on side streets, he didn't have to wear the helmet."
She added, "I'm not joking, he took side streets for like four hours just to make a point." But things got far worse after Bell suggested Shepard wear a helmet when it started to rain. 
"The rest of the road trip, I think through Ohio up to Michigan, we were fighting so bad we both lost our voice because we were screaming at each other on the motorcycle," she said. "And I refused to hold onto him, so I held onto the back of the motorcycle, like a boss." 
The fighting got worse when Shepard finally met Bell's mother. Watch the video above to hear the rest. 
Calling all HuffPost superfans!
Sign up for membership to become a founding member and help shape HuffPost's next chapter